nearly a year later, Trek 750 Multitrack…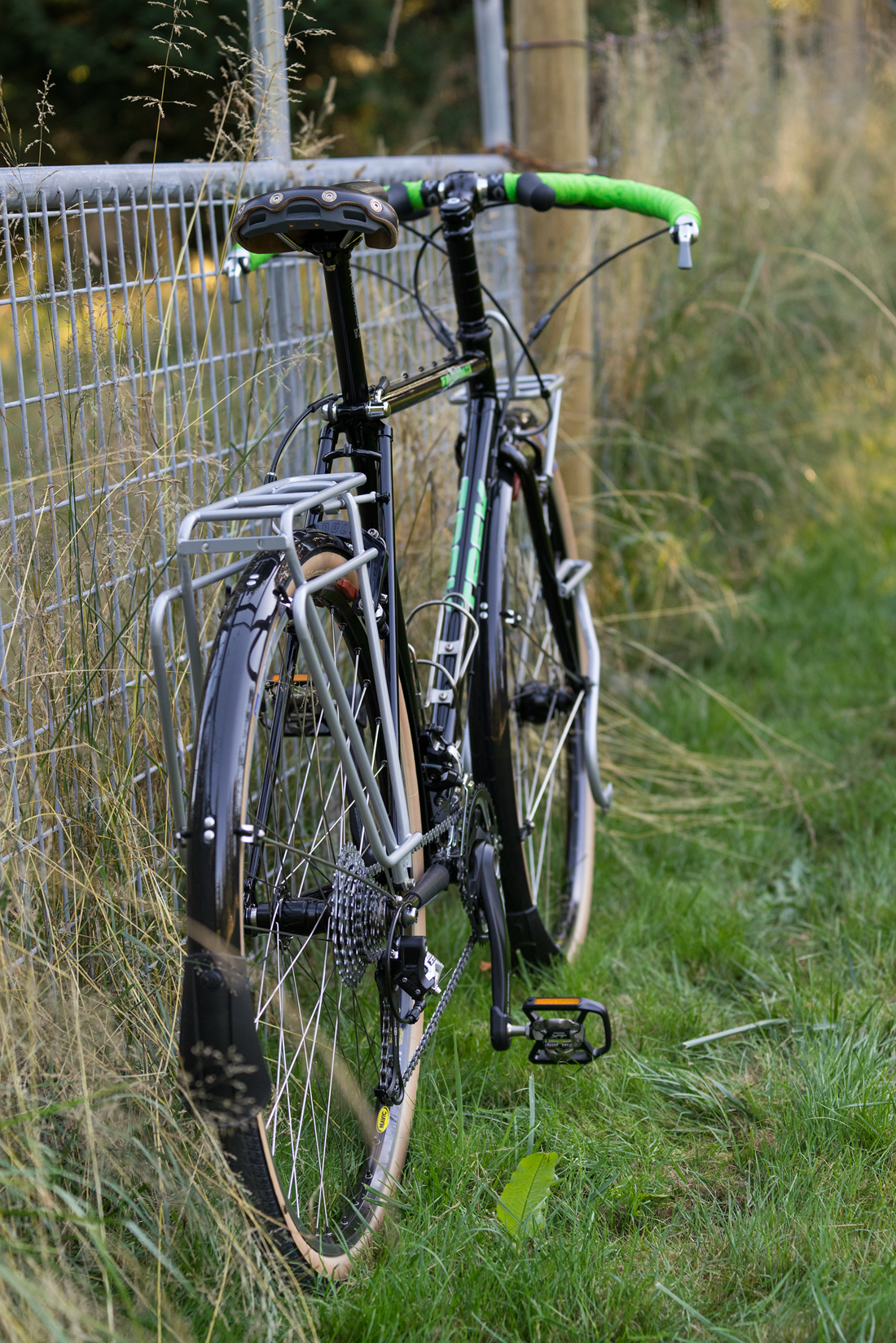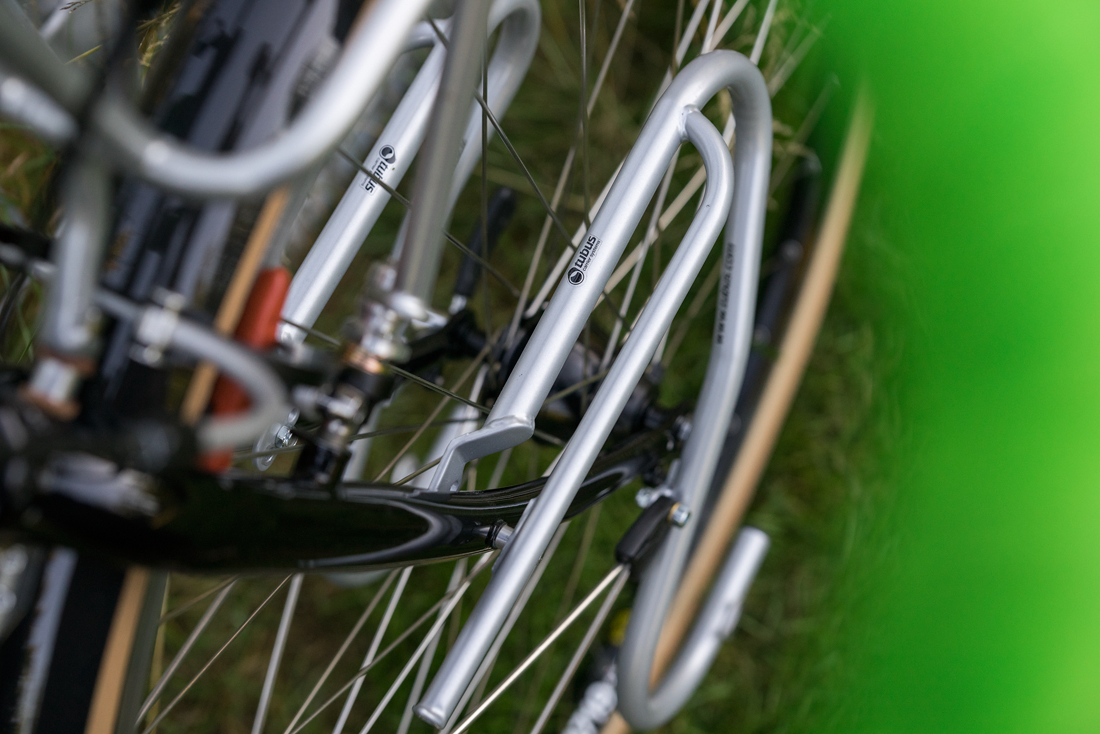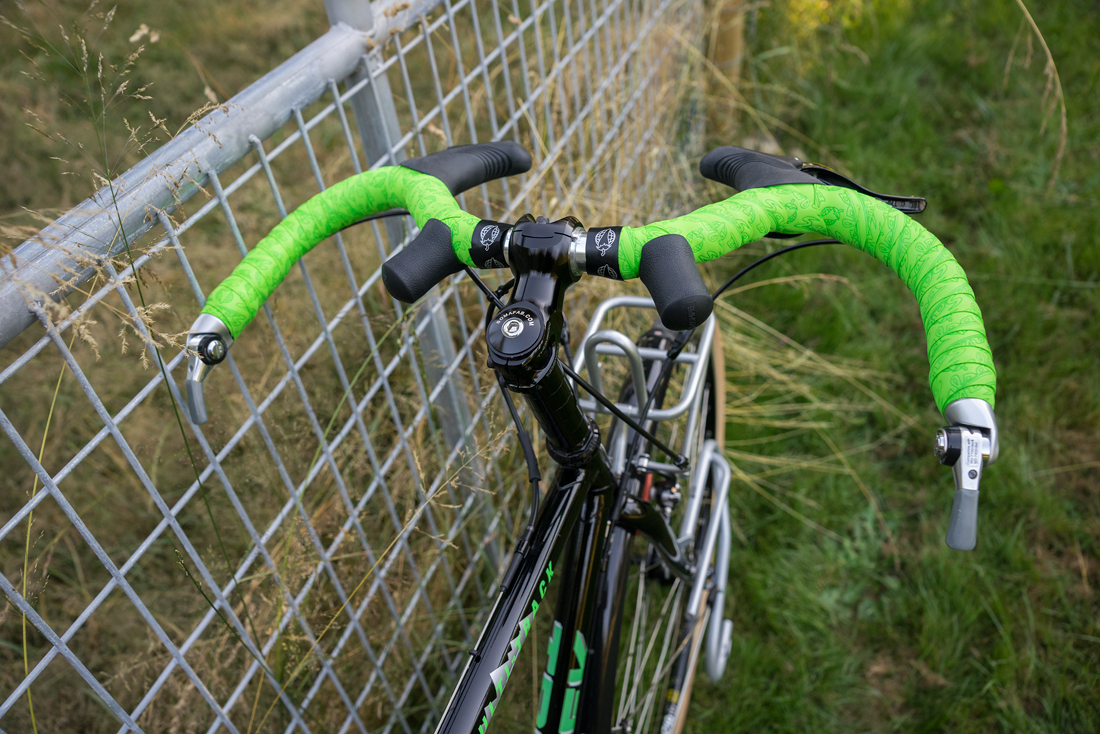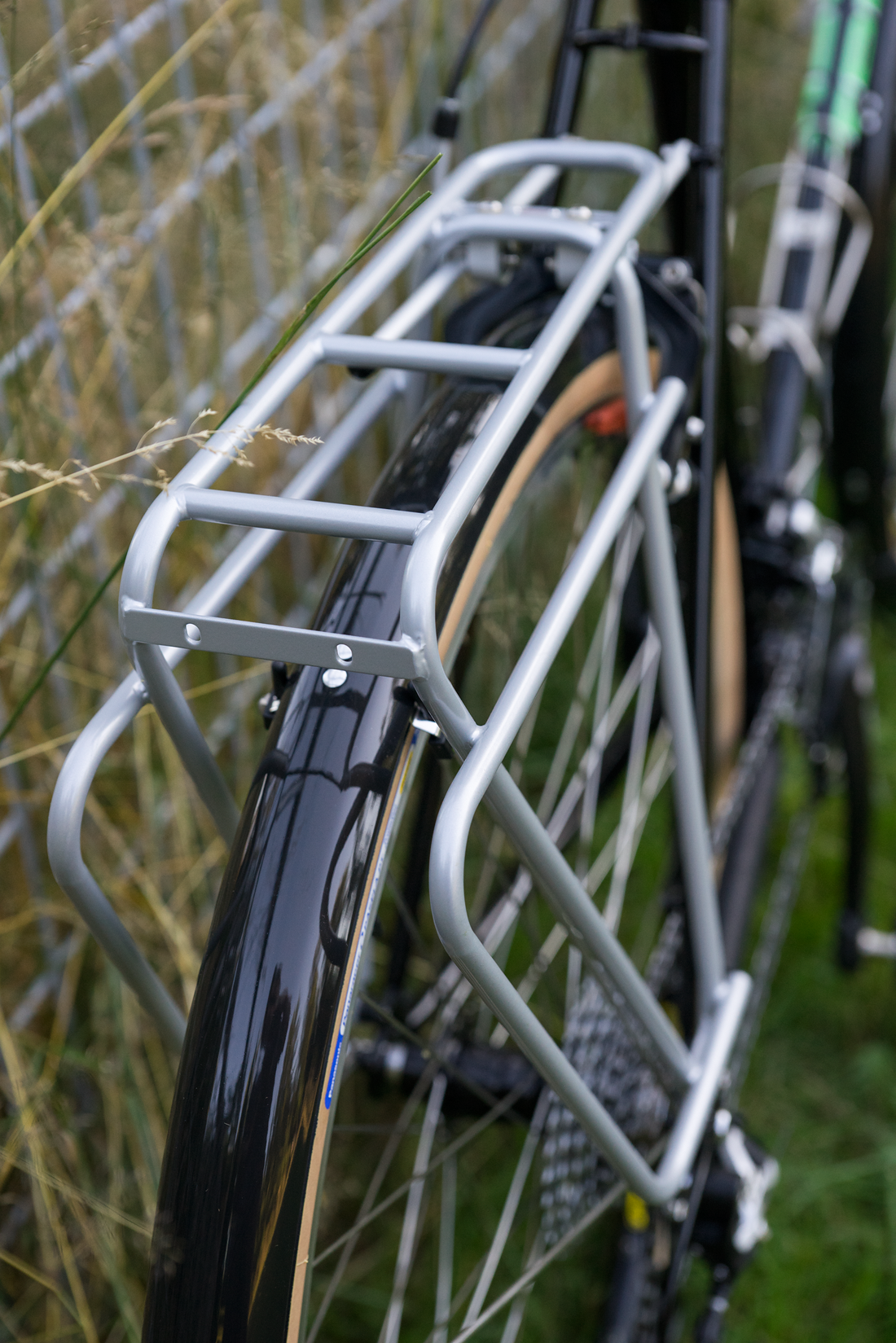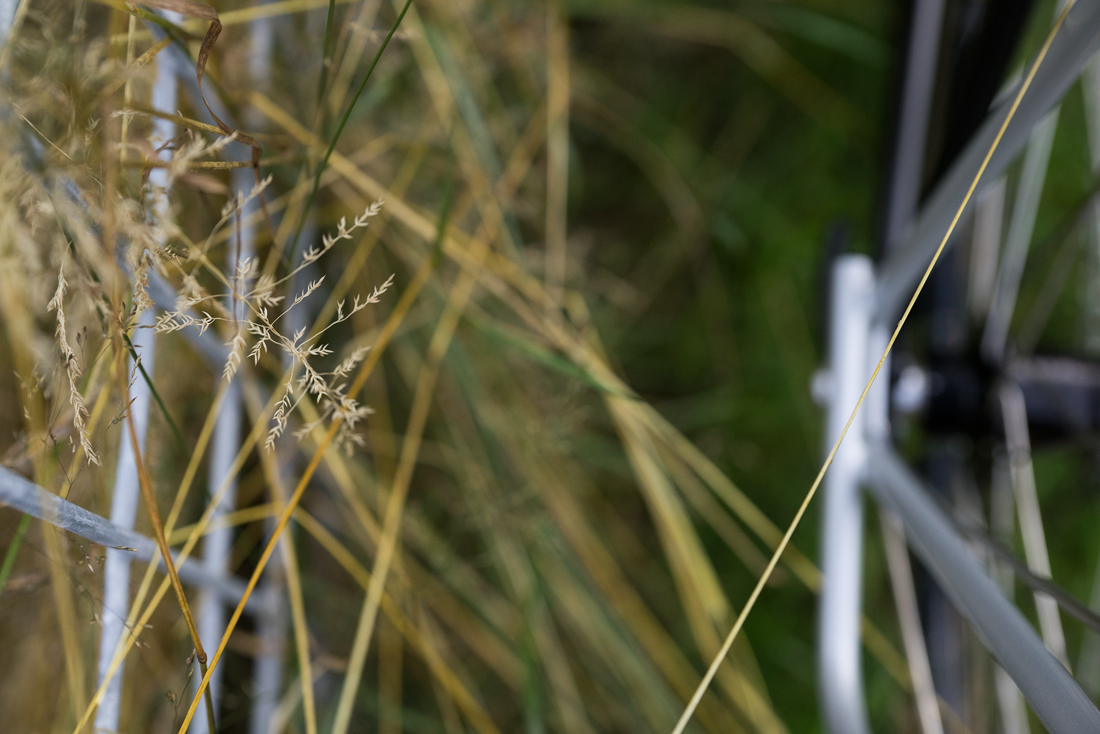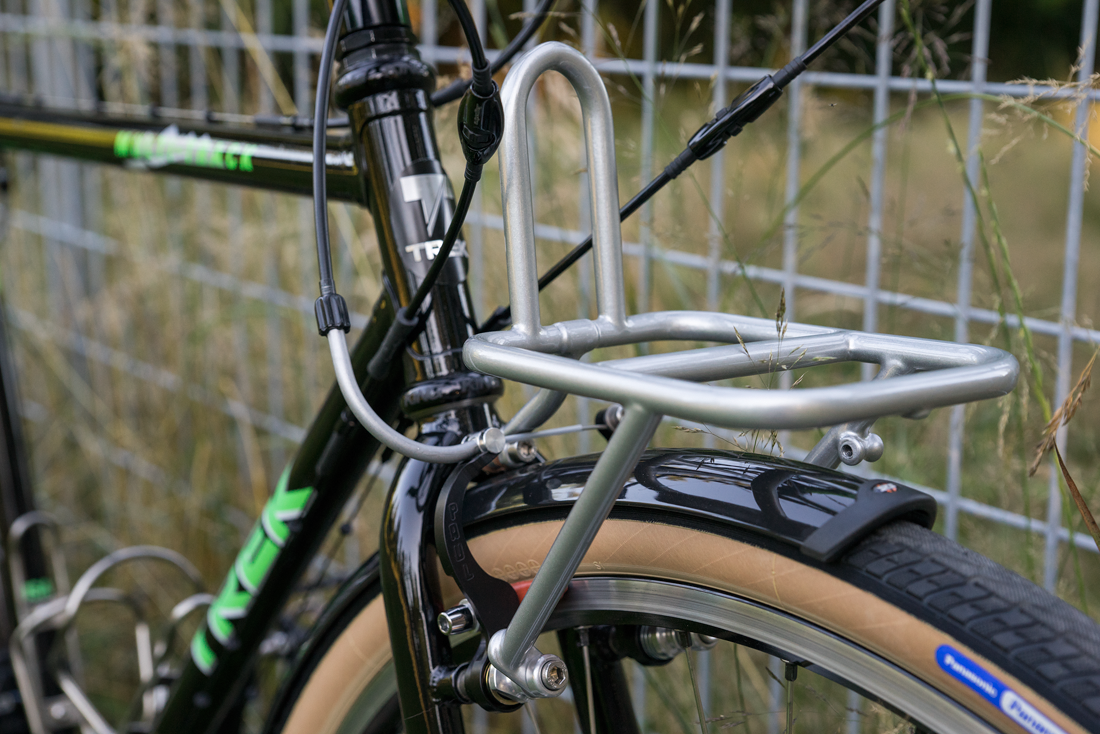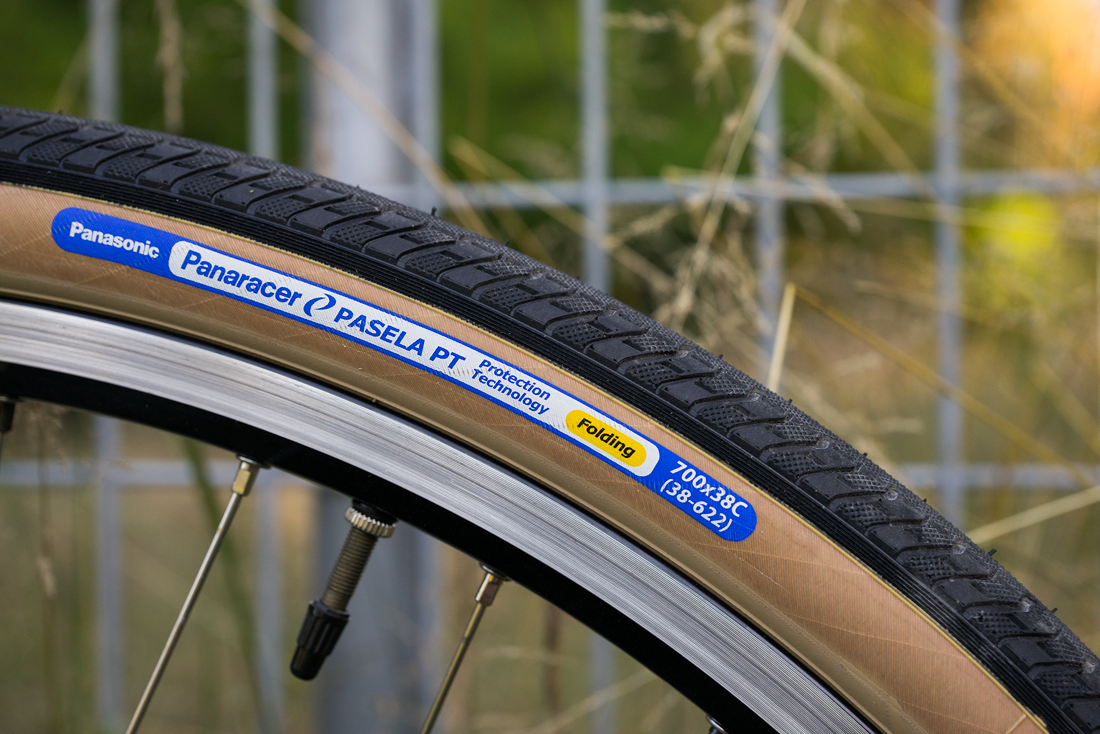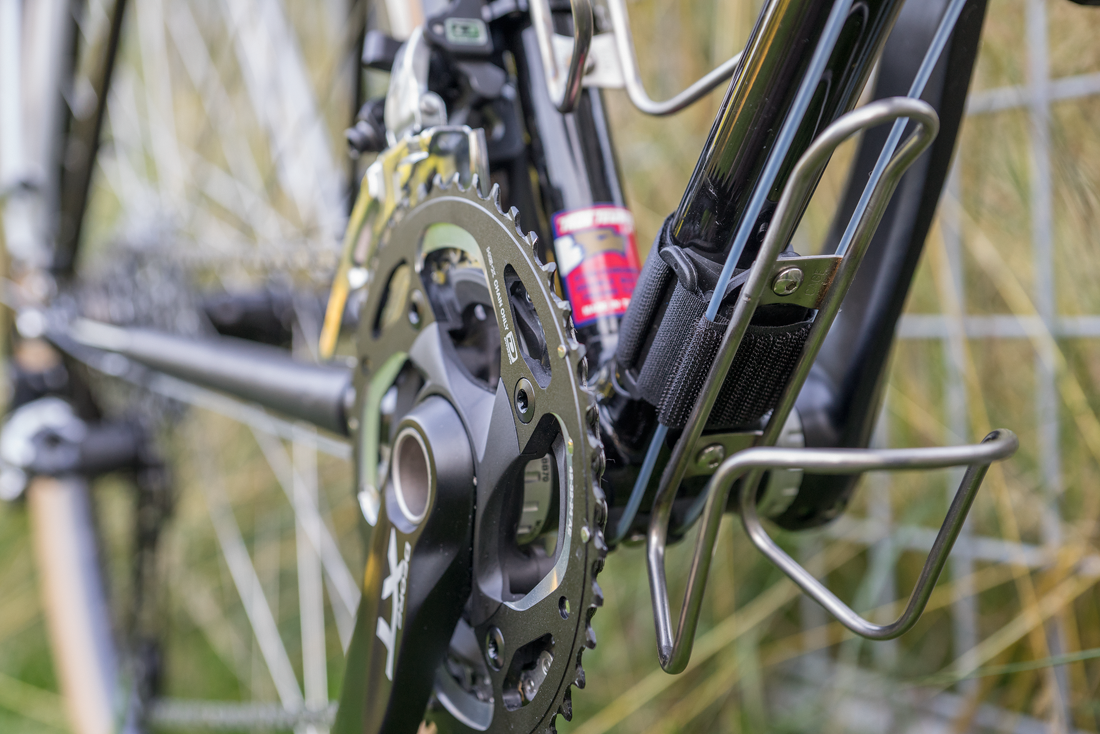 so after nearly a year the here' the Trek 750 Multitrack again, yes, one more iteration 😉
I was never super keen on the wheelset I'd build previously, namely because it wasn't really wide enough in the rear hub arena, so that had to change. the new wheelset is a combination of an SP PV-8 Dynamo front hub, a White Industries MI5 rear hub, both 36h to match the A719 rims I'd already had, Sapim Race spokes (from the best spoke guy I know, Lee Kilpatrick), DT Swiss brass spoke head washers, VeloFuze round nipple washers, and black brass DT Swiss nips. I also managed to score a set of vintage XT skewers off of Olivia's 990 touring project, I think they rounded out the shiny/not shiny bits very nicely. above all that it's riding on 21mm wide Newbaum's Rim Tape (great stuff, very sticky and just thick enough), Michelin Airstop tubes and 38mm wide 700c Panaracer Pasela PT folders.
it's also gotten a third bottle cage via a TwoFish Quick Cage Adapter and another stainless King Cage. the brakes were changed out to a set of MiniMoto's from Paul Component Engineering, just killer brakes, my second set now. I decided to stick a Paul Booster on the rear, partially because I had them lying around, and partially because I think they look badass 😉 haha. to match the pull of the new brakes I went with a set of TRP RRL alloy road levers, very campy feeling hood, nice, but I had to swap levers (left to right, right to left) because the curve in them didn't go well with the Nitto Mustache bar. the rear derailleur was also swapped out for an Shimano XT RD-M771 top normal SGS model. I'd just heard stories of people breaking parts on the XTR's (not often mind you but I'm a paranoid tourer 😉 ) and it was also a little bit of vanity. the new XT rear derailleur has a lot more silver on it and is actually black, not the purply/blue/black that the older XTR group was.
the Brooks Imperial saddle has also been swapped out for a Gilles Berthoud Aspin touring model. I was just never that comfy on the Imperial, the cutouts ate into not so comfortable places, the exact opposite of what they were supposed to do, oh well. I love the Berthoud though, really thick leather, insanely nice finish work, the quality is just vastly superior in my opinion.
I also decided that the Multitrack needed some fenders, so the SKS P45 Chromoplastic Longboard fenders were there to save the day 🙂
that's it for now, all it really needs is some kickstands, lighting, wiring, and bags (haha, only right).
-peter