update on the Spooky Darkside XC…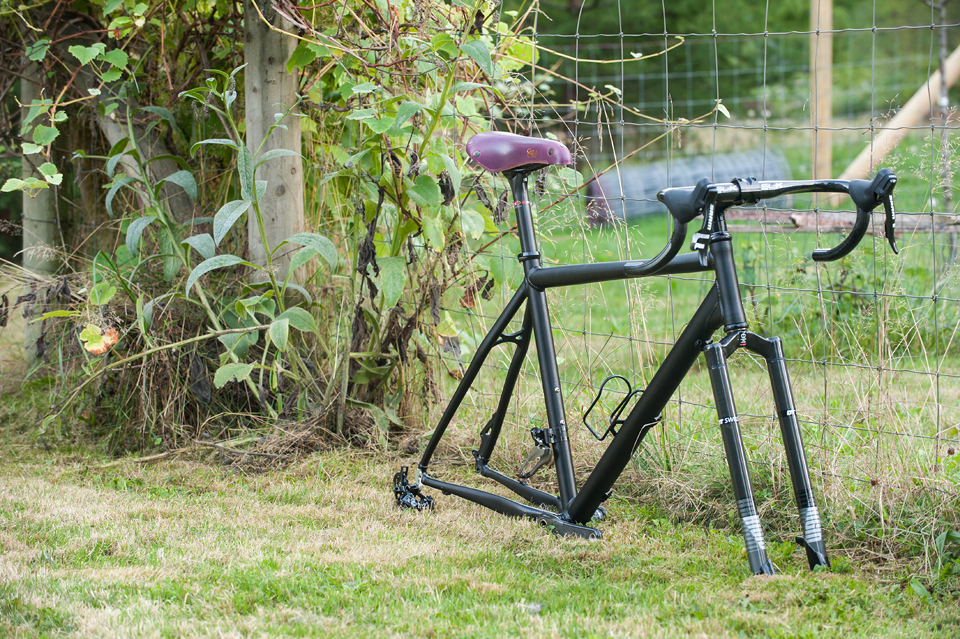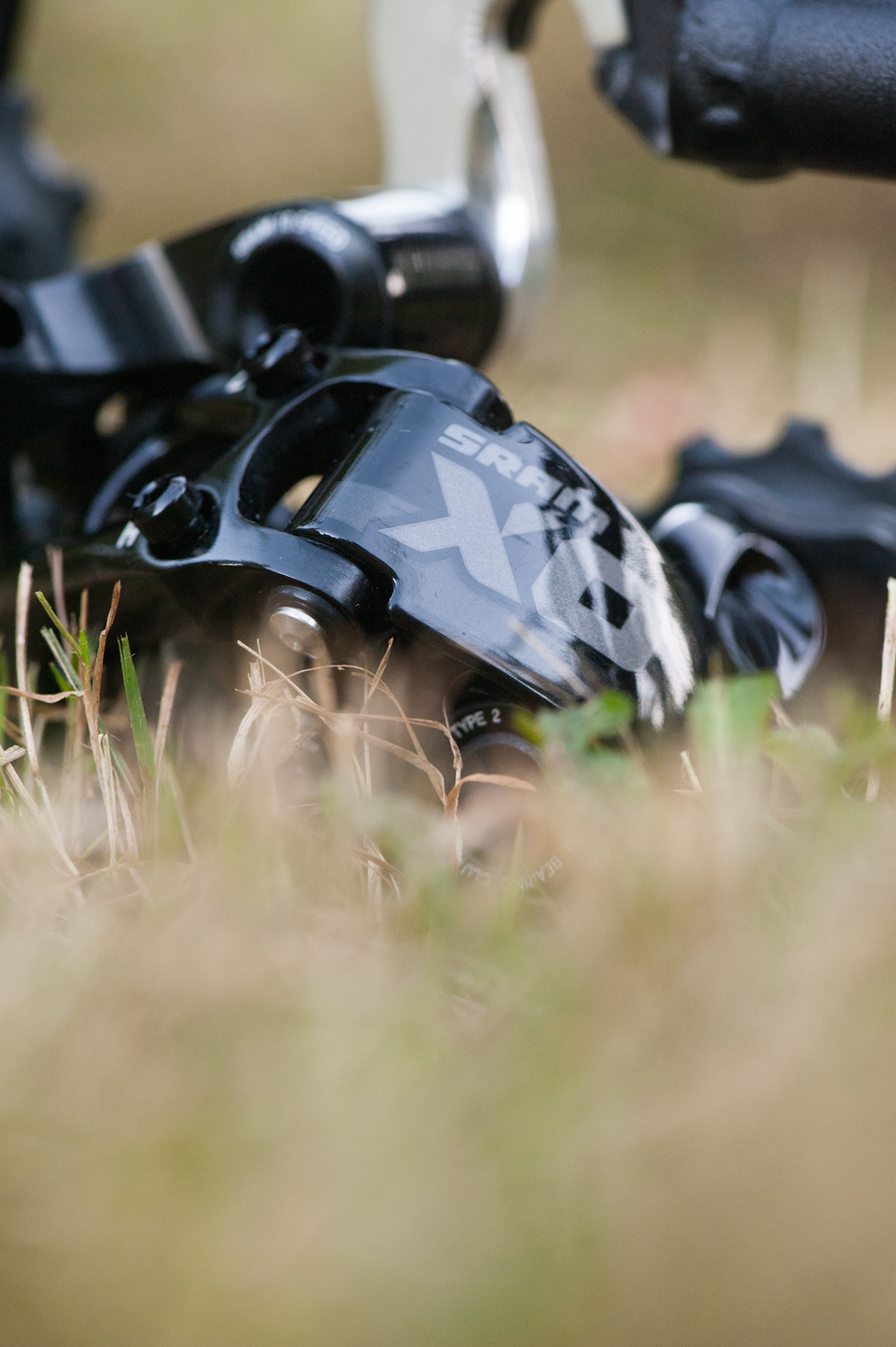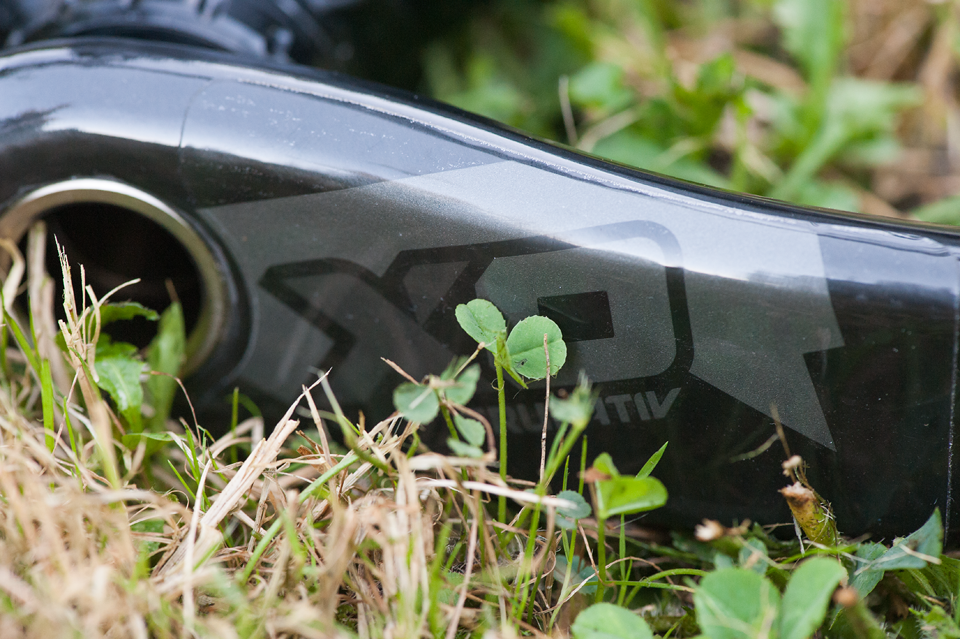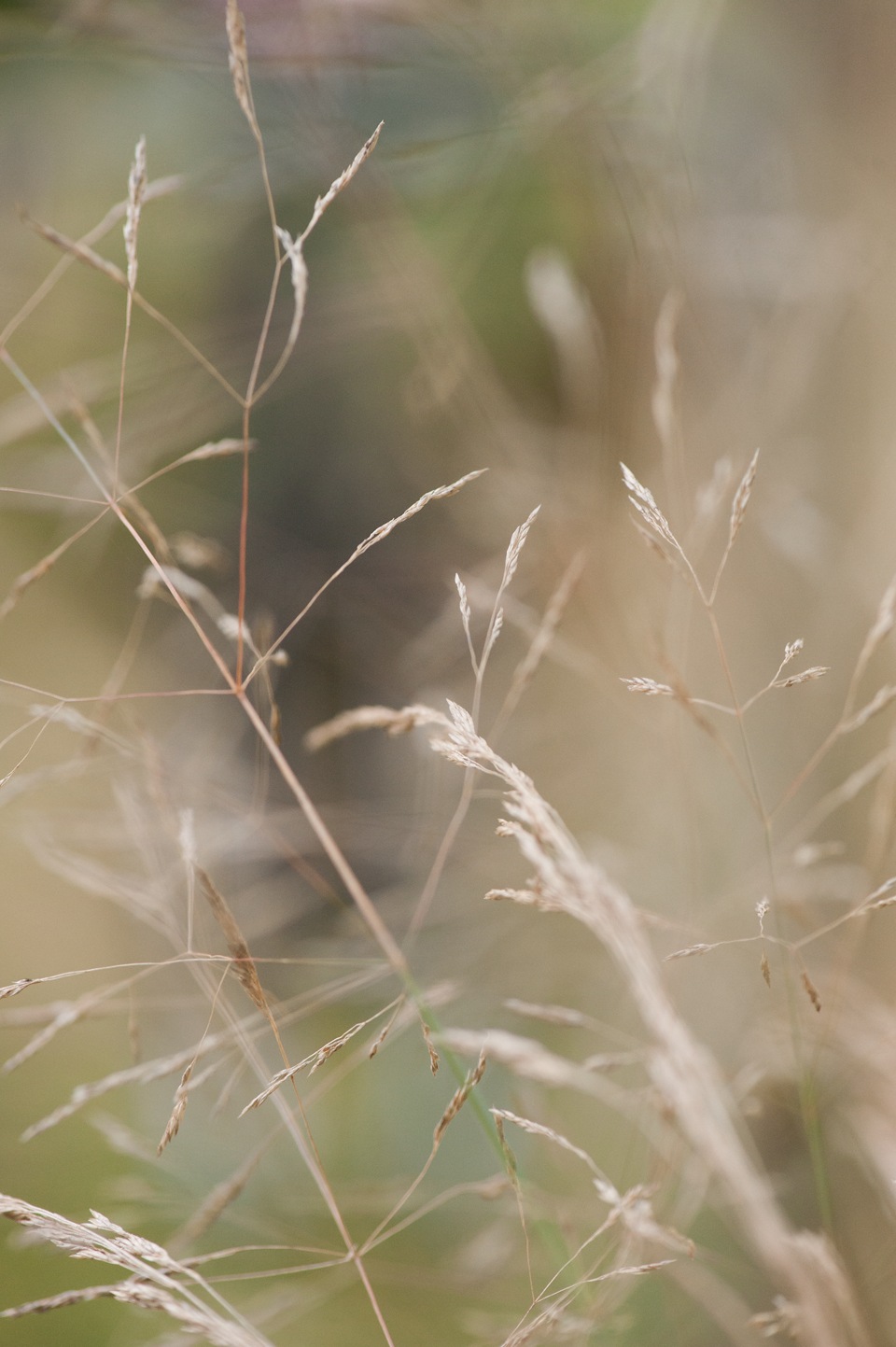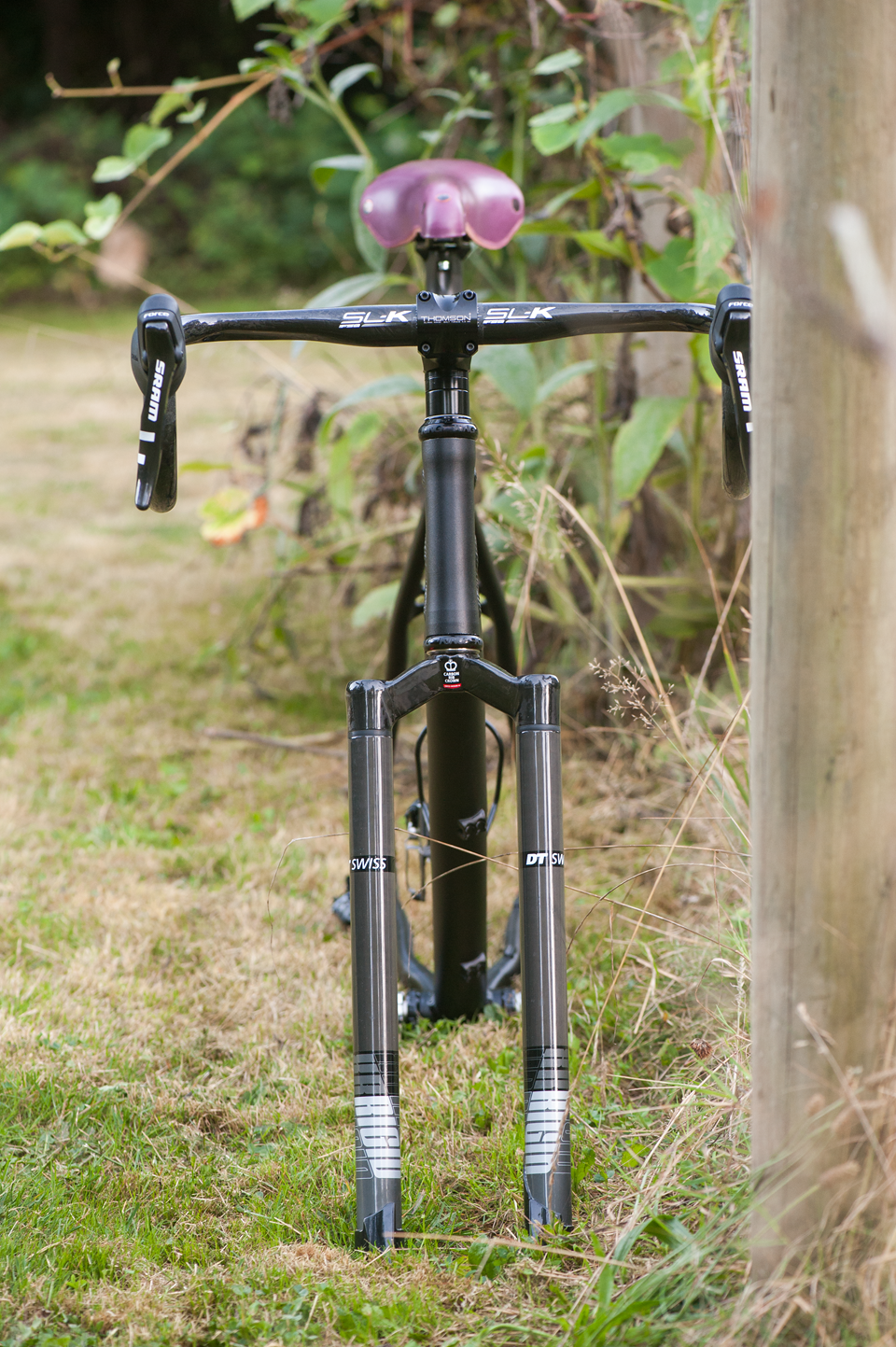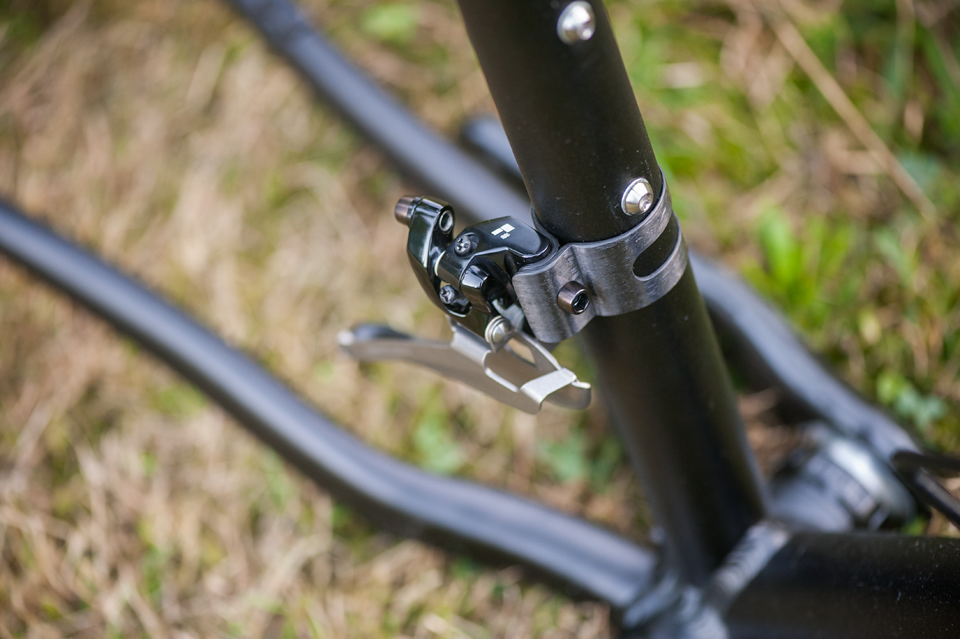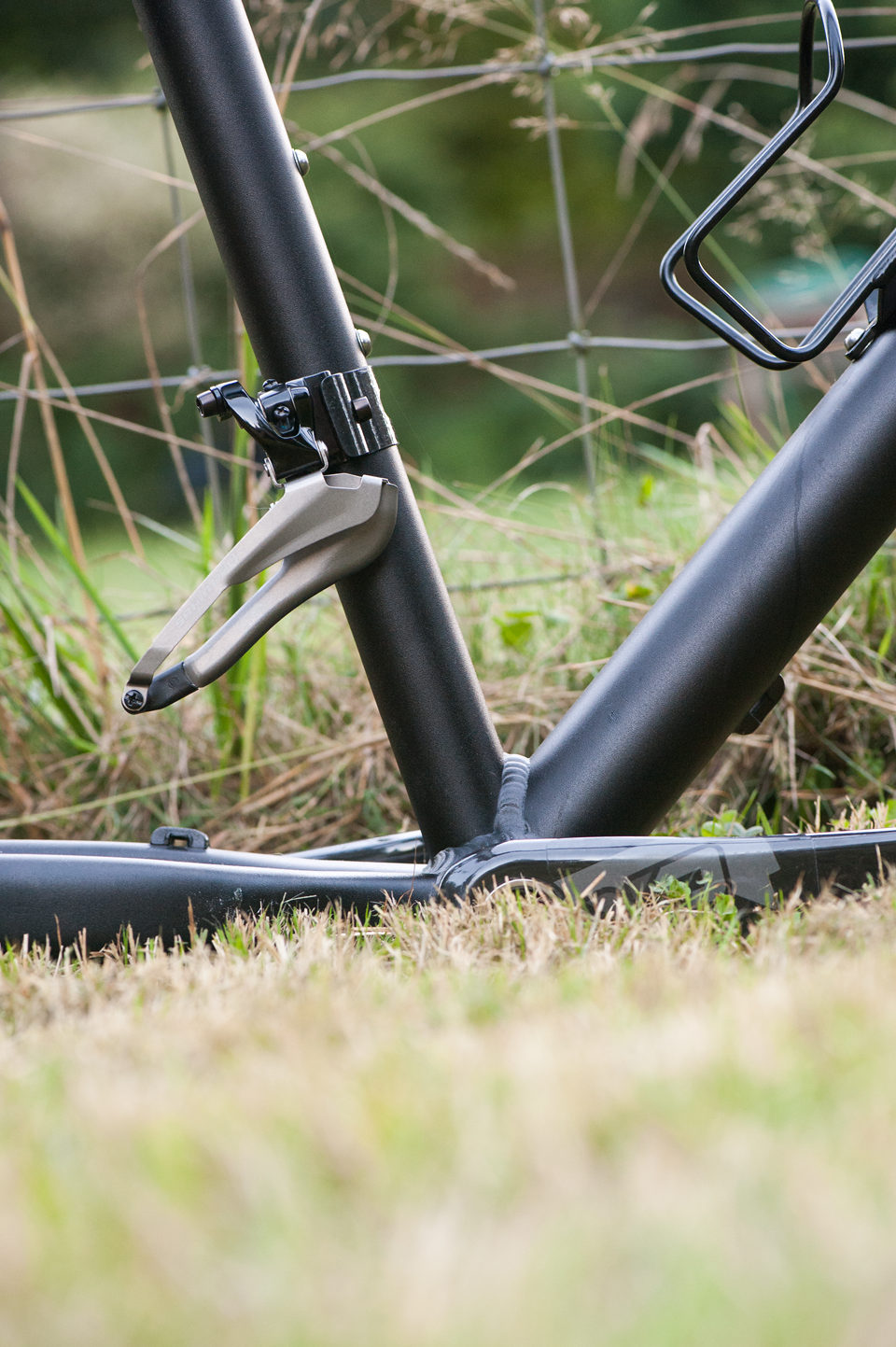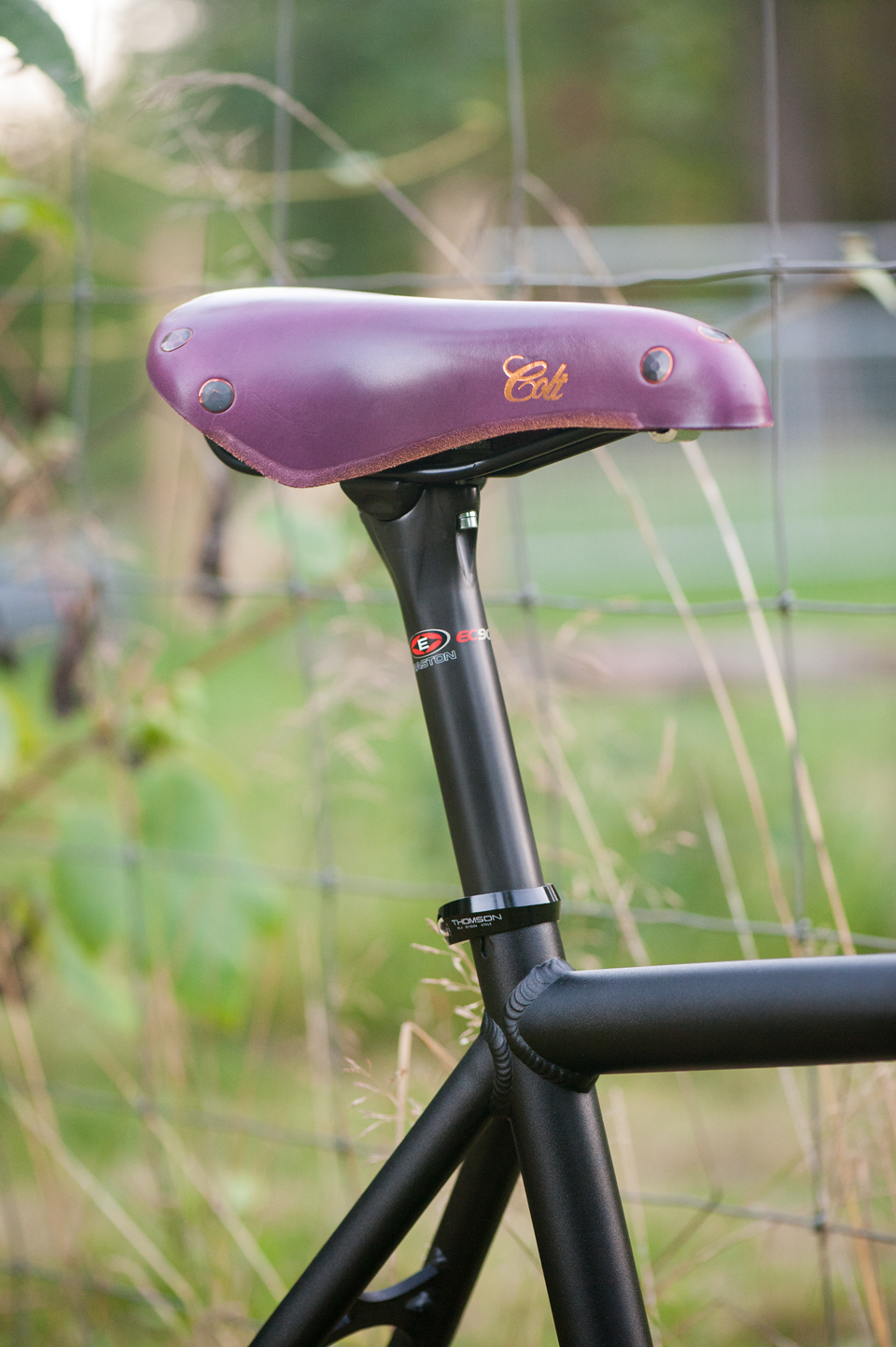 and here's one just for fun to show off the carbon fork, such a cool look!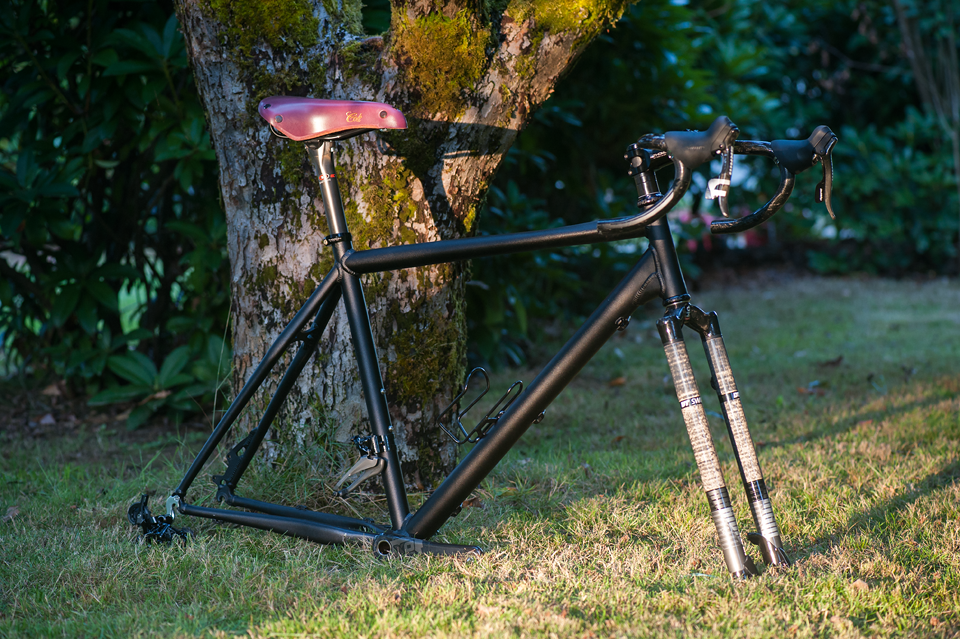 so just a bit of an update on the '10 Spooky Darkside XC that i'm turning into a fast 650b commuter bike.
swapped out the bars for a set of FSA SLK carbon compact bars, i love the shape of my alloy ones on the Gunnar Sport, so why not get a set of even lighter less viby ones for the inherantly buzzy alloy Spooky?
i also snagged a set of SRAM Force carbon levers, a beautifully built UD front carbon hanger from Piotr Smuda's Smud Carbon, and a Thomson seatpost binder.
figuring out the rest in my head, but this is more like what i had originally envisioned.
-peter