the Scattante Ti Cross is almost there…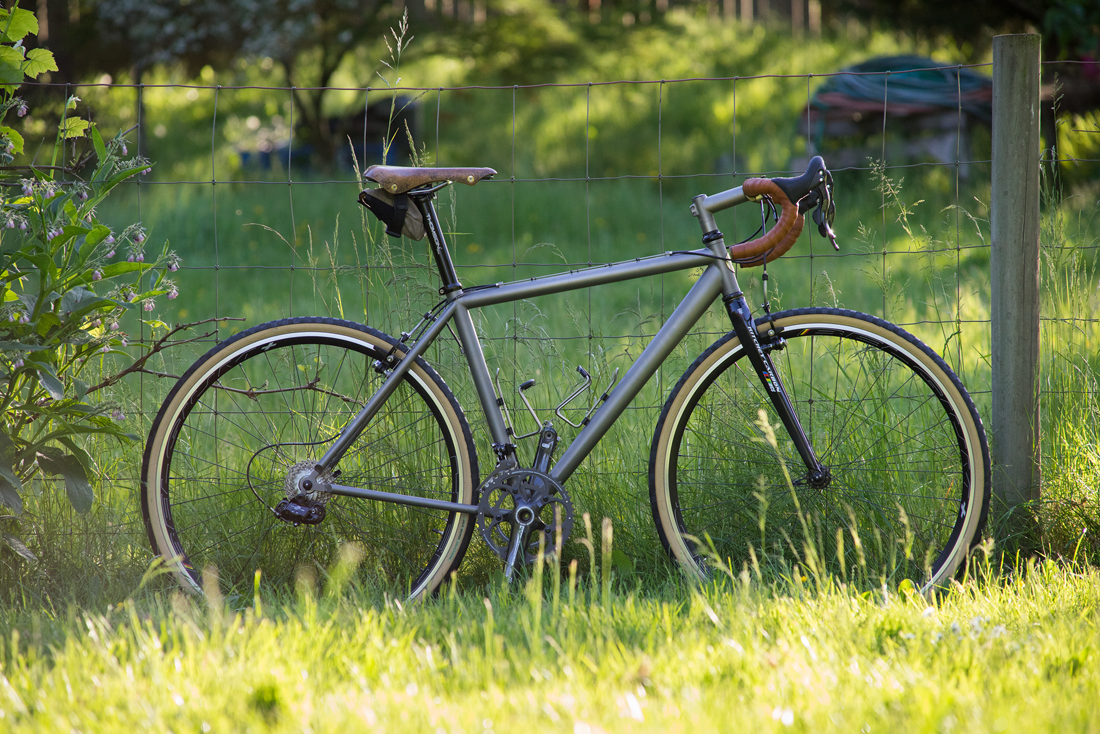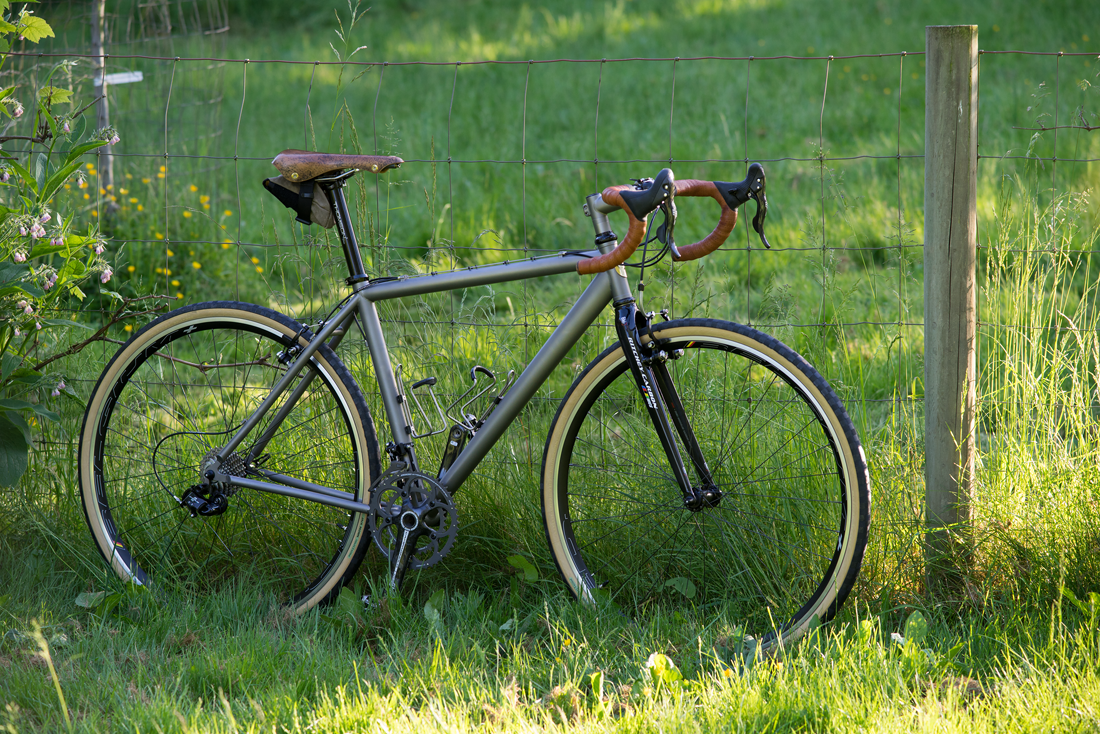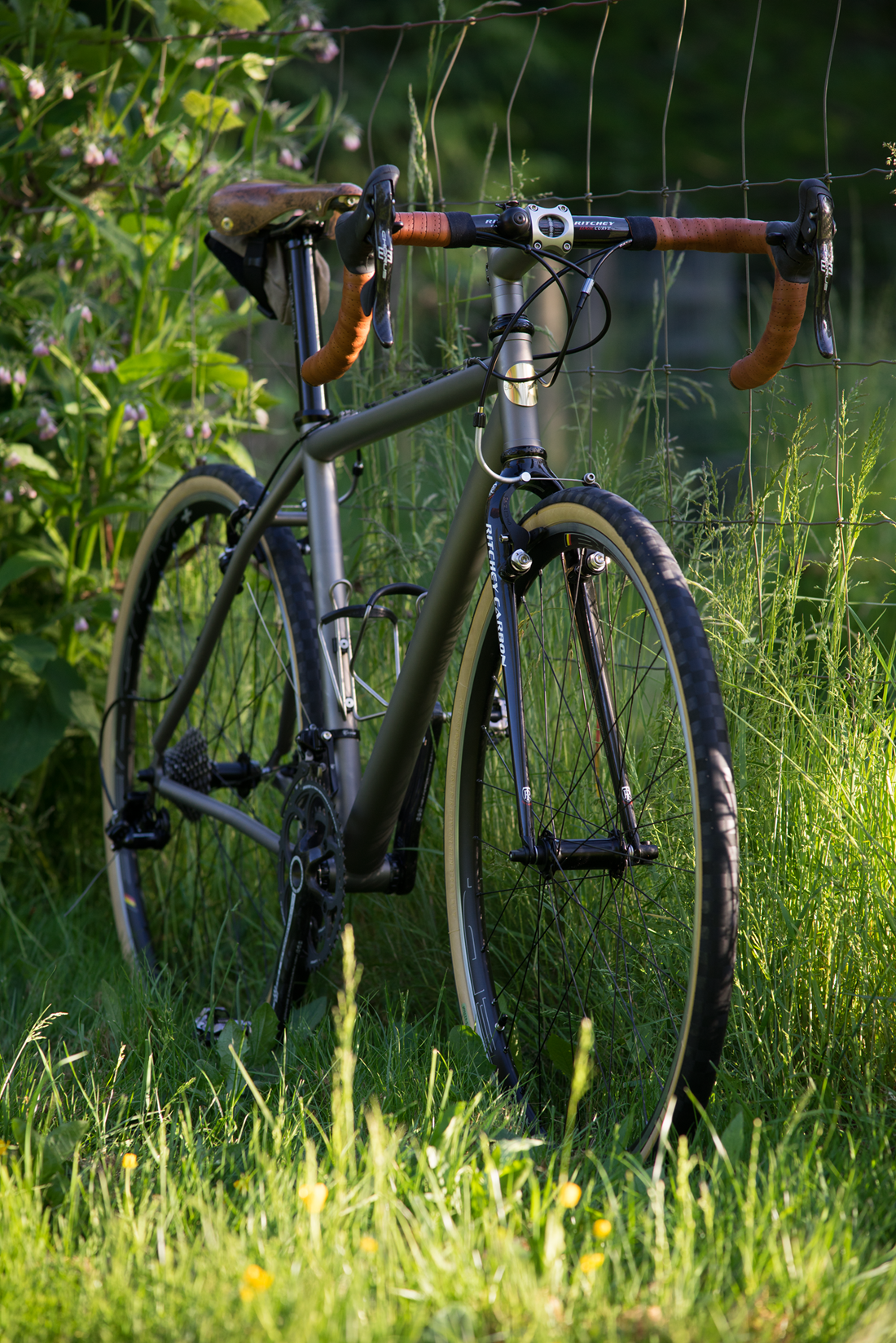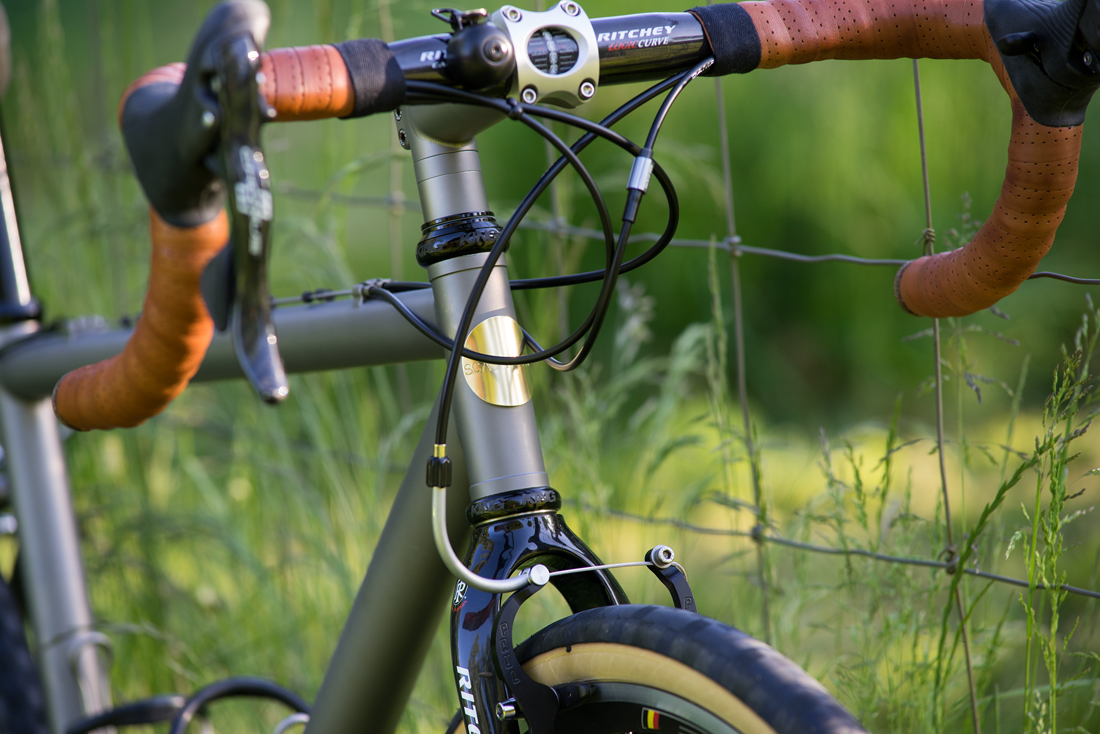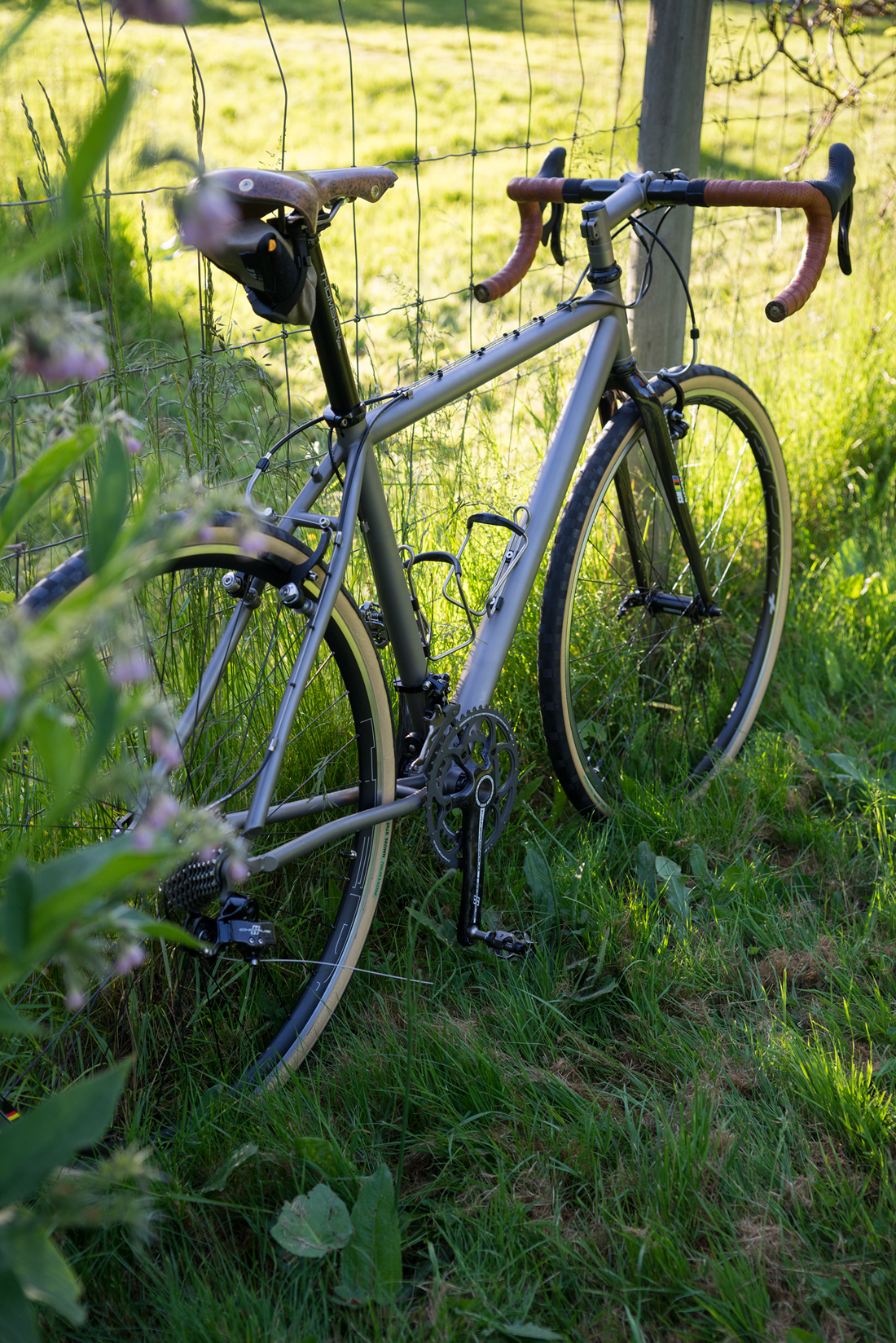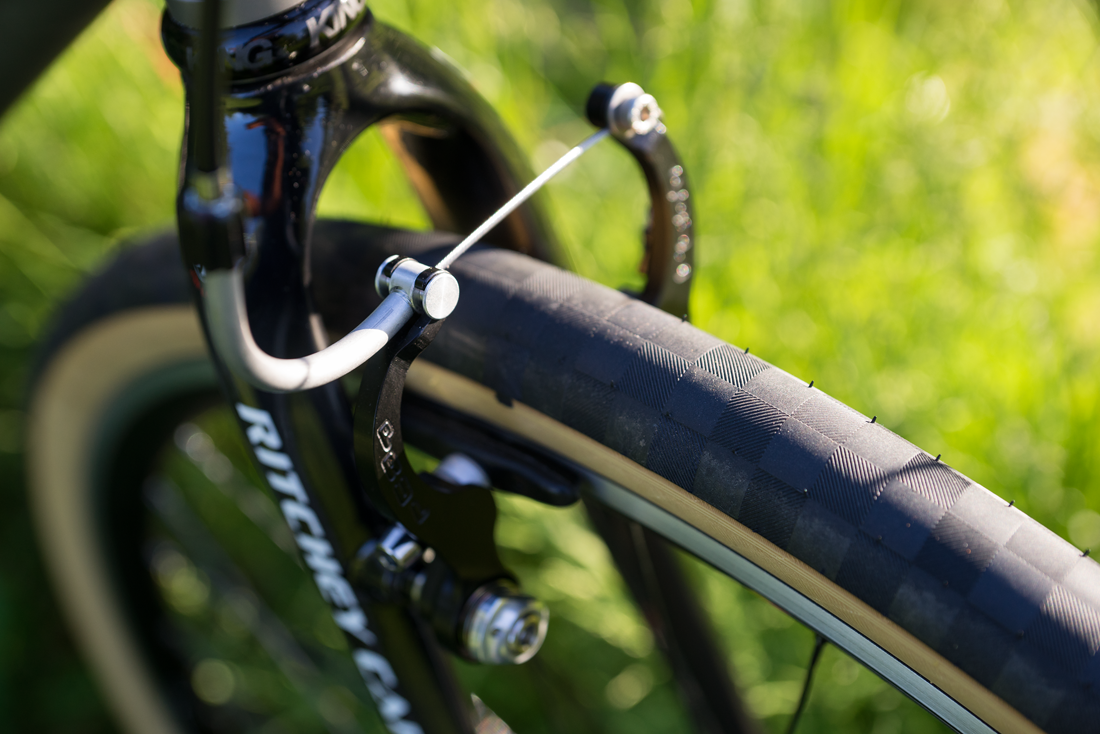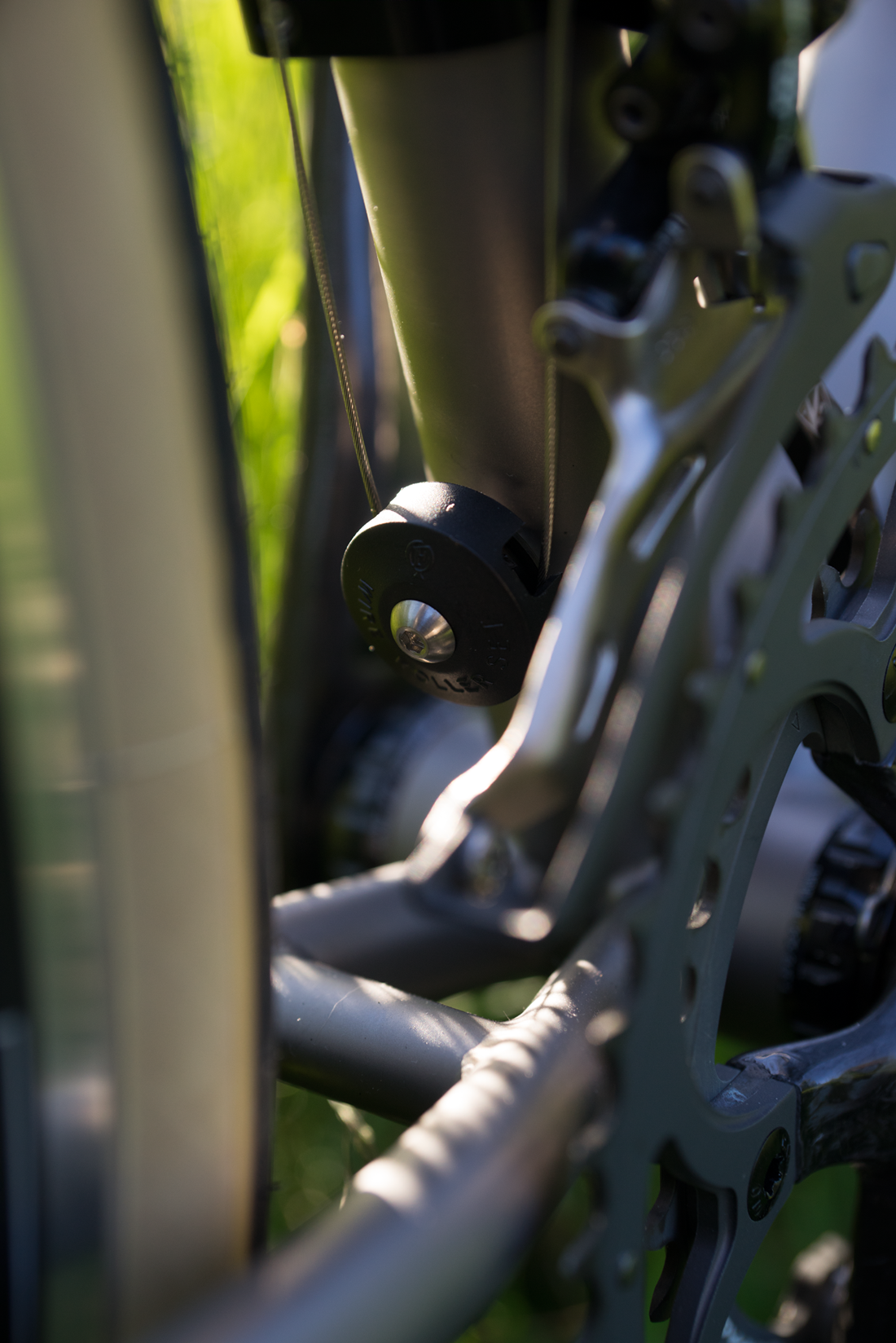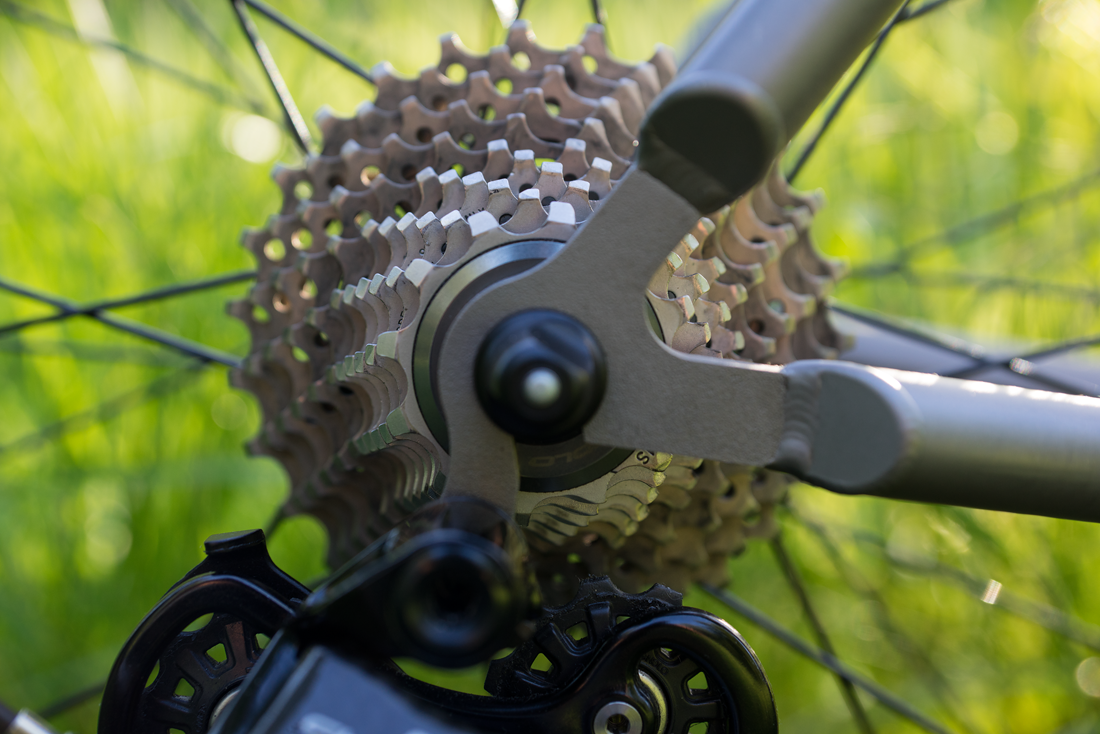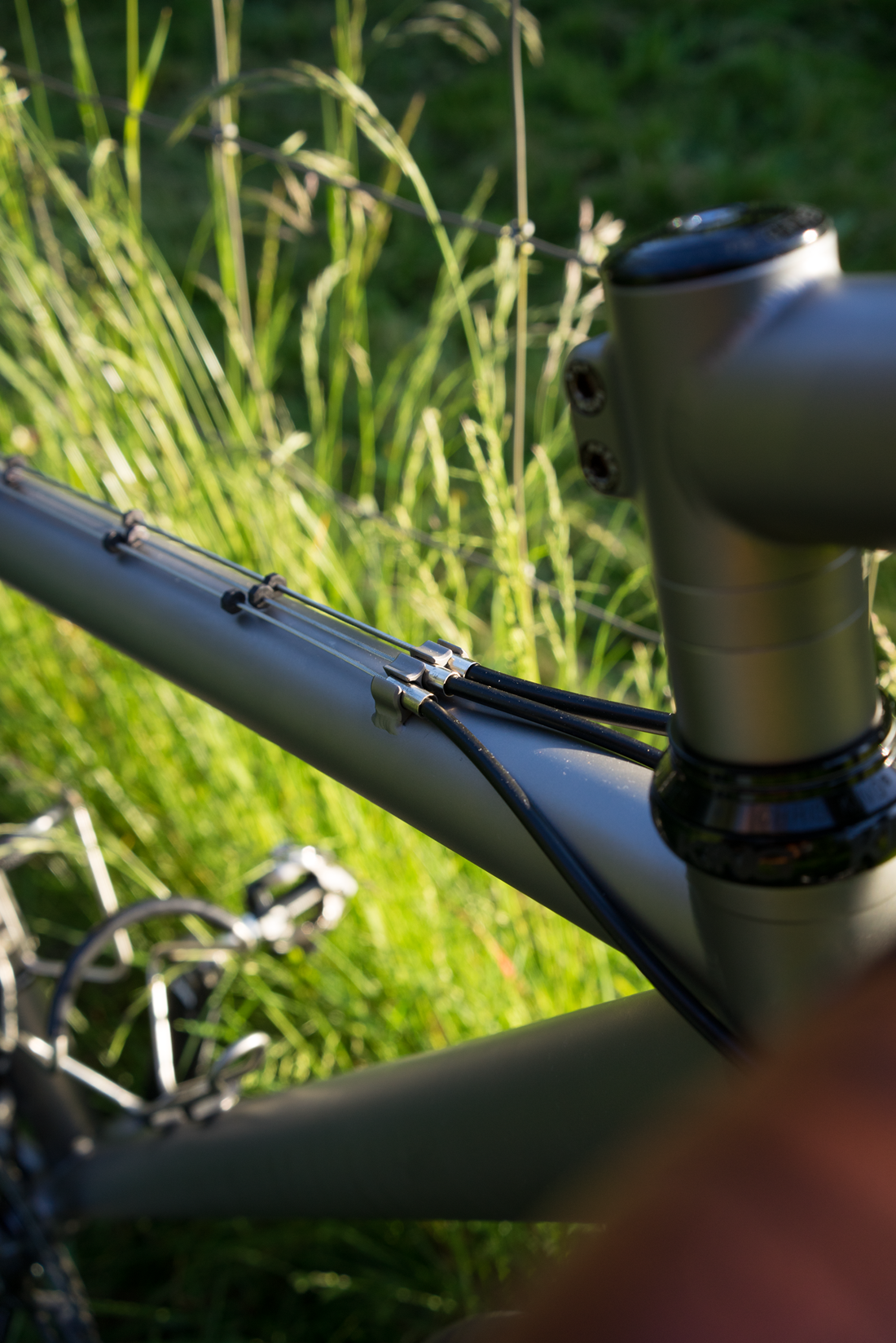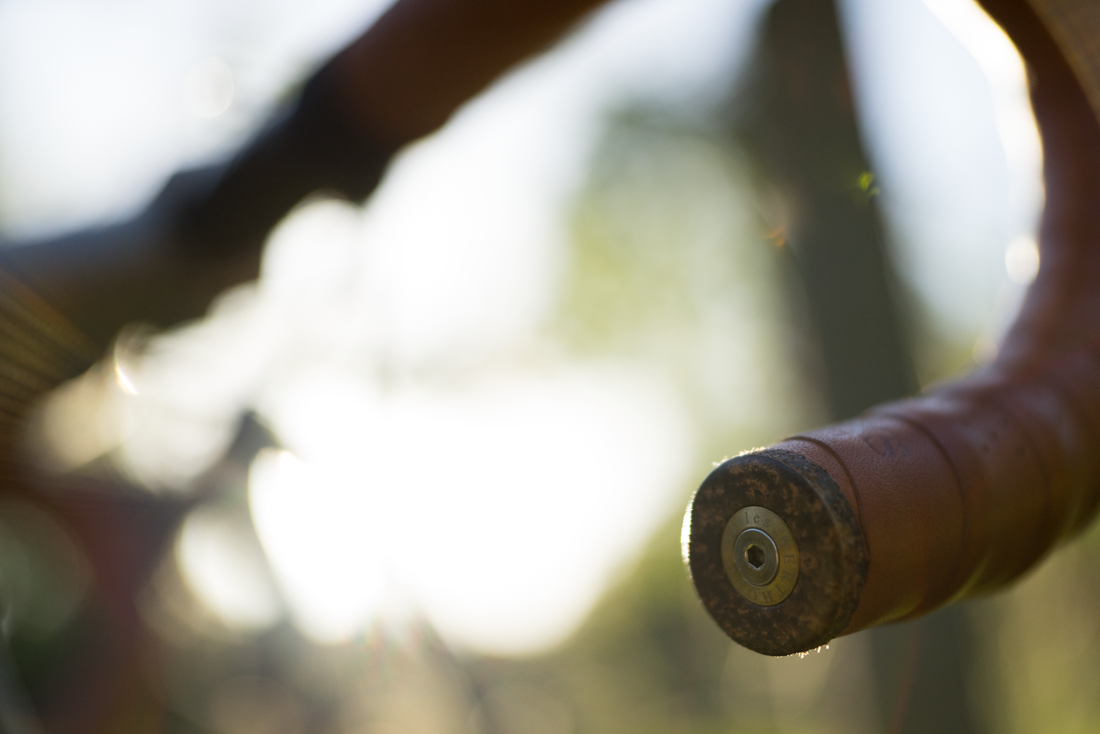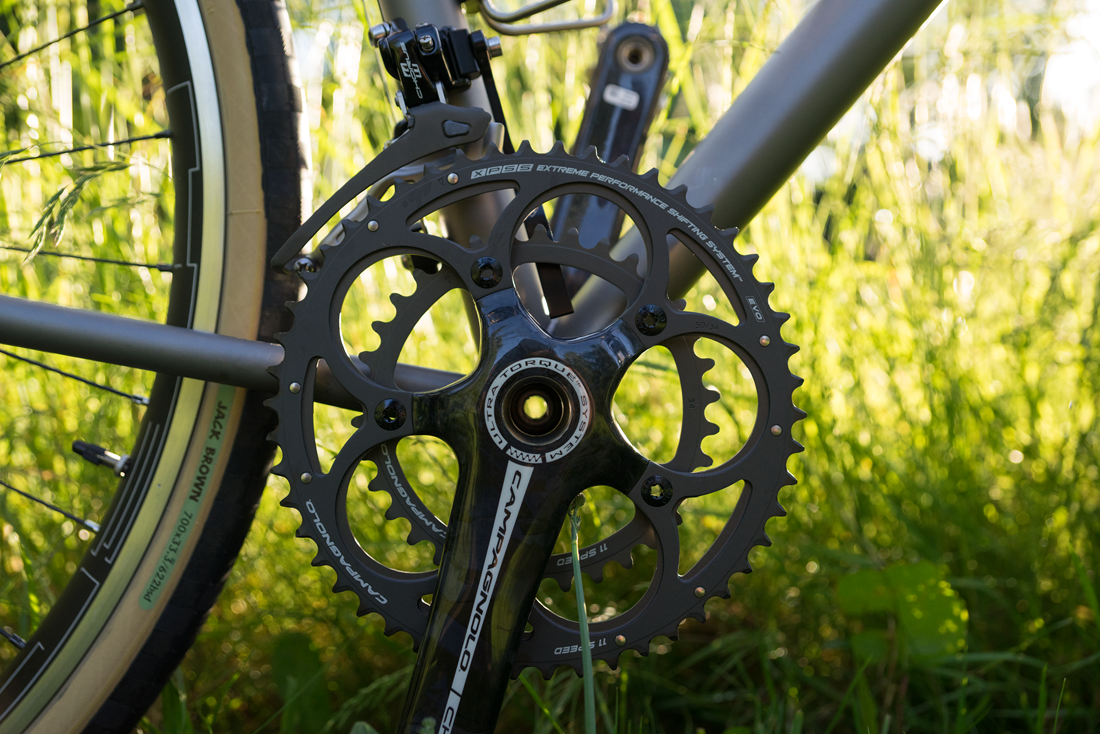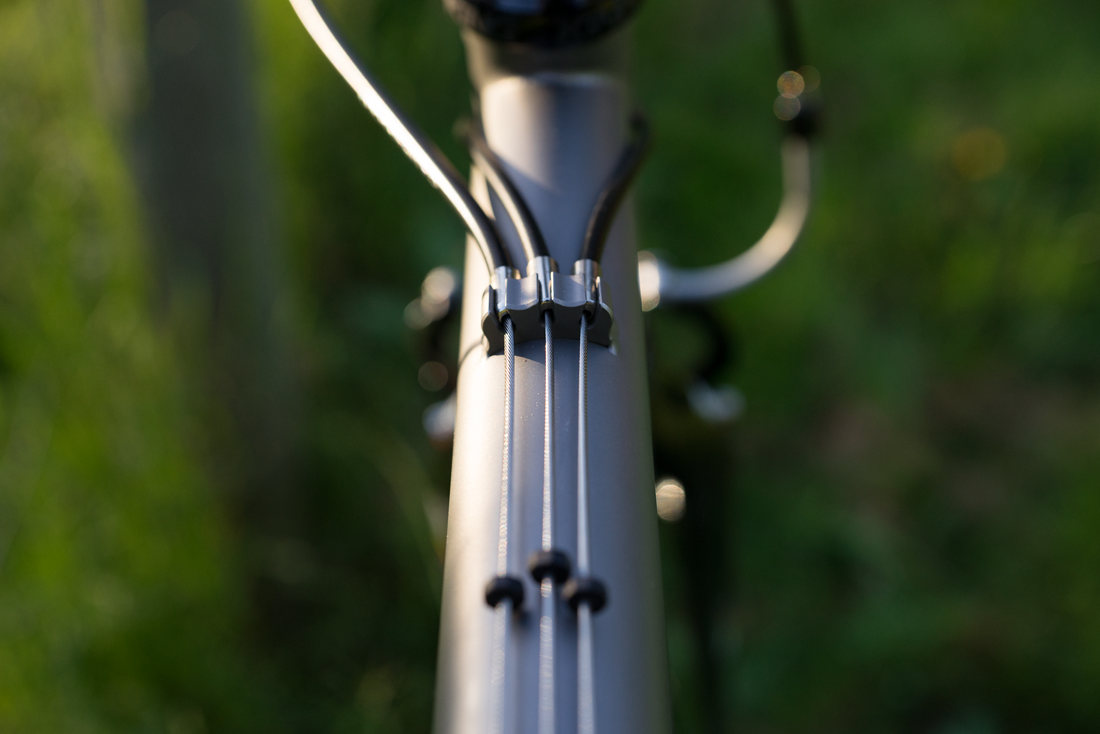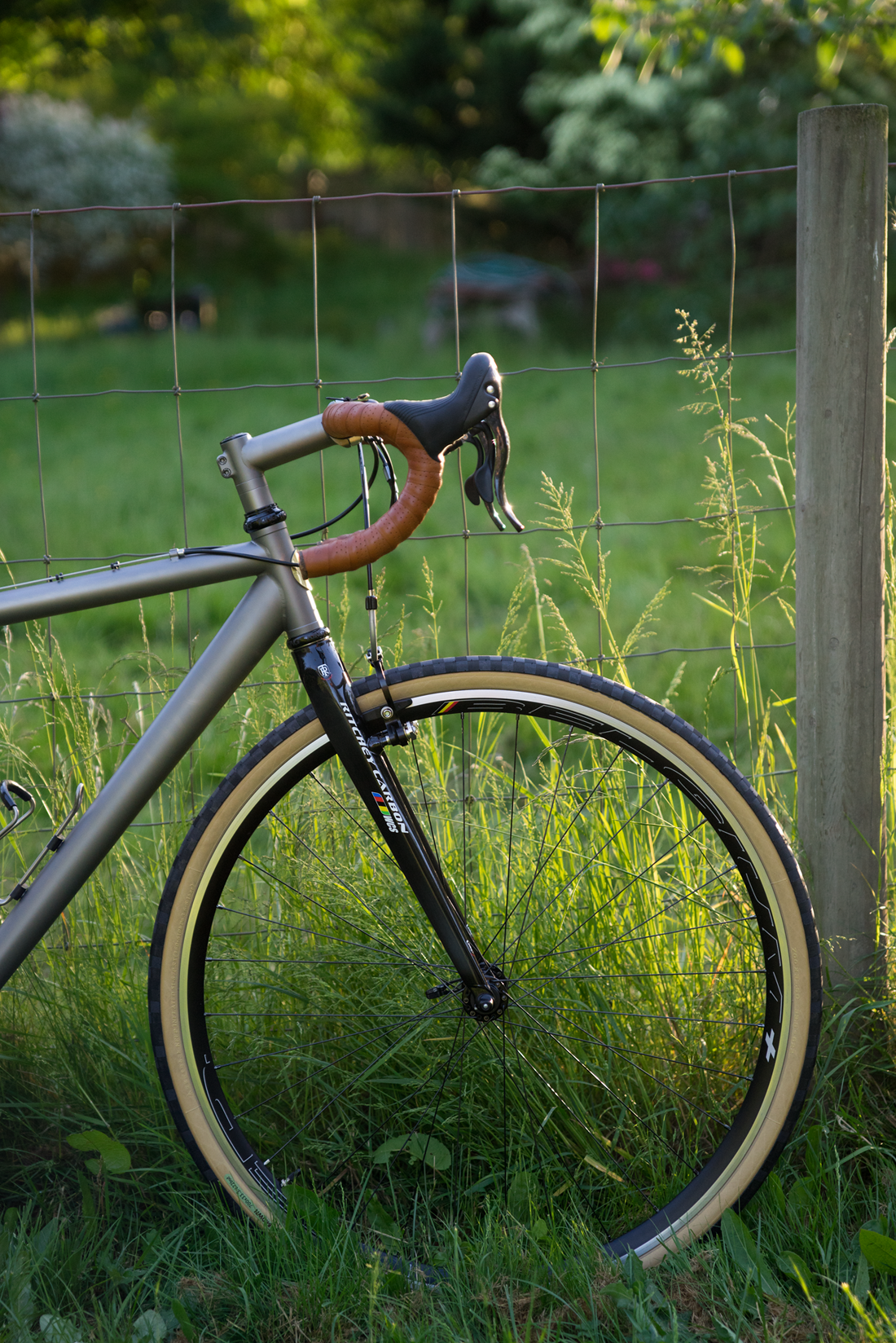 so after an order frenzy, a trip back east to Philly, and a bit of waiting the Scattante Titanium Cross frameset I bought back in beginning of March is nearly complete.
whats new? well, lets see, a lot! I got a screaming deal on a Super Record rear cassette (12-27 tooth), because I wanted some more titanium! 😉 along those same lines I got a Moots Ti Stem, 110×0. the stem was originally a red face plate version but I soaked it in drain cleaner and scrubbed the anodizing off which gave it a nice brushed look, and I then removed the red MOOTS decals along the side. next are the titanium spacers under the stem, Campagnolo cables and housings, Shimano XT PD-M780 Clipless Race Pedals, and the Ritchey Carbon WCS Logic Curve 44 compact handlebar.
the brakes have made a significant shift, instead of Paul Components canti brakes, I went a different route (the same as the Trek 750 Multitrack touring project) and purchased Paul's newer MiniMoto road pull v brakes.
for a saddle bag I wanted something super lightweight and minimal, after doing a bunch of research I ended up deciding on a bag by ILE (Inside Line Equipment). ILE also does a bunch of really nice looking backpacks that I'd love to own. lastly I ended up purchasing some Honey Brooks Handlebar tape to instead of the Toshi's, it just goes so much better with the Cork Berthoud saddle.
pretty much just deciding on a chain, waiting for a honey chainguard from Walnut Studiolo and the custom titanium seatpost I had commissioned by Demonchaux in Japan (handmade in Taiwan).
more when I get it 🙂
-peter