Carl Strong Road Racing frame coming along…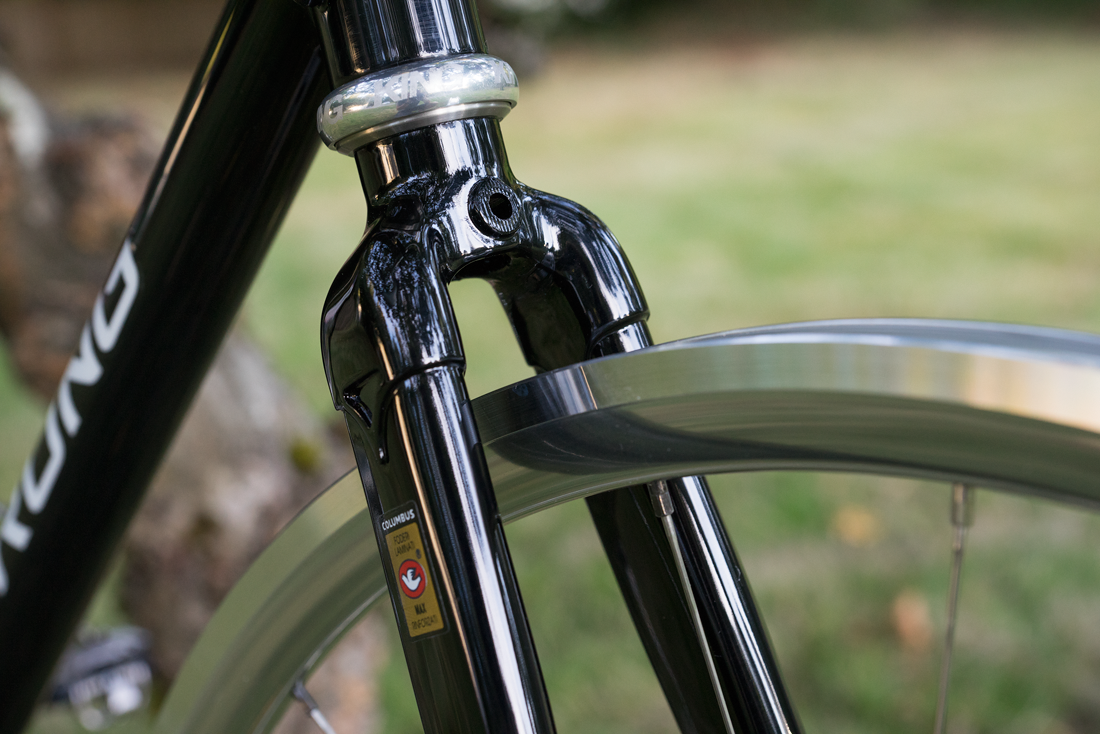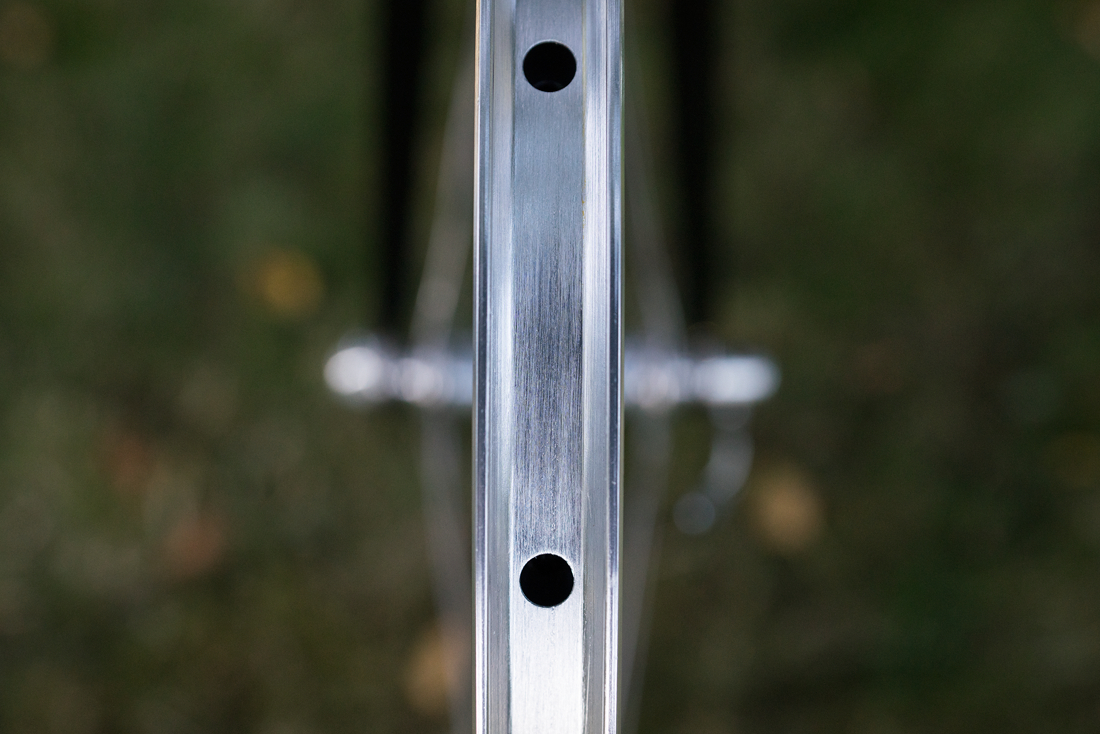 lots of fun toys coming together on the Strong road frame, namely the custom made Rychtarski Columbus MAX fork (an awesome Polish company that makes beautiful bikes for INSANELY good prices!), King Headset, the recent wheelset build, and shifters.
starting with the fork, it was made to the exact dimensions of the original Strong fork, just with a nice steerer length 😉 this is one of the really exciting parts of the build for me, I've always wanted a MAX fork! Rychtarski had to braze-on a portion to the top of the crown to raise the crown race in order to match the position of the original unicrown fork. They did an awesome job and it even looks good! 😉 the Campagnolo Record headset that was on there started to deteriorate even before I got the new fork, so I swapped it out for a silver Chris King.
the wheelset is centered around a set of custom made MACK hubs (also a Polish export) and they are ab-so-f'ing lootly stunning! the front hub is probably the smoothest thing I've ever revolved! seriously though, they are probably the nicest hubs I've built. we'll see how they transfer the power in out back but pretty sure I won't have any problems in that department. the rims are BHS (Bike Hub Store) C472w clinchers, they're 23mm wide and 28mm deep. the front was built up with a 2x cross, silver Sapim Laser spokes, VeloFuze nipple & spoke head washers, and DT Swiss brass nipples (black in general with a couple chromes around the valve hole). The rear is about the same though it's laced 2x drive with Sapim Race spokes and radial on the non-drive with Laser's. I also sourced some NOS Campagnolo Record skewers to clamp them ever so sexily to the frame.
the shifters are just newer Campagnolo Athena shifters. I flip flopped between the idea of Chorus shifters and Athena. the Athena won out because of the silver alloy lever blades and because they were on sale and probably a lot, lot less haha.
out back on the rear hub is an IRD 12-30 tooth cassette that I had sitting around from a previous build. the front derailleur is going to be an older Chorus 11 speed (matching the ~2009 rear derailleur) but I think I really want to go with a K-Edge chain catcher and a Parlee braze-on adapter, so the hunt is on for a braze-on derailleur.
I just got the stem and spacers in the mail today as I was typing this up earlier, so pictures of that possibly tonight or tomorrow, time willing. other than that it's close enough that I could start routing cables. just have to start saving up for a saddle and bar tape, then blammo(!), done bike.
-peter