planning out the pre-war Schwinn…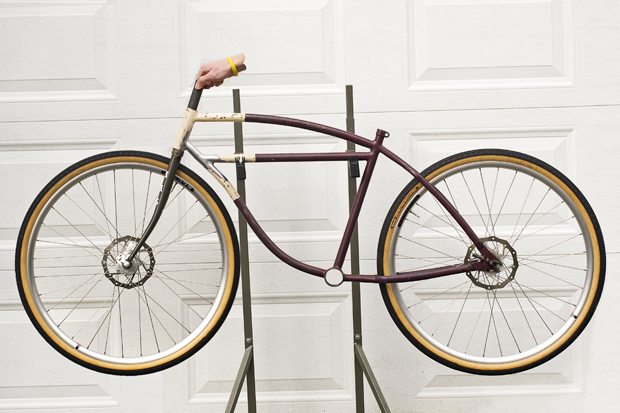 as you all may know i have a '38 Schwinn straight bar that i am starting to modify and make into my town bike. so far the conversion has been very slow going, as i always seem to have another project that manages to creep in front of the poor old Schwinn.
but now as i can see the end of Bianchi Volpe rapidly approaching my brain has started to wander back to of the Schwinn.
basically the break down of the build is this:
wheelset
frame
modifications to the steerer for 1 1/8″ headset
Masi Speciale 1 1/8″ fork
new 1 1/8″ (28.6 mm) seattube for 27.2 seatpost
lots of fillet brazing
components (front to back)
and that's about it…
-peter