Updates from Russia: Triton Titanium Gravel Rig…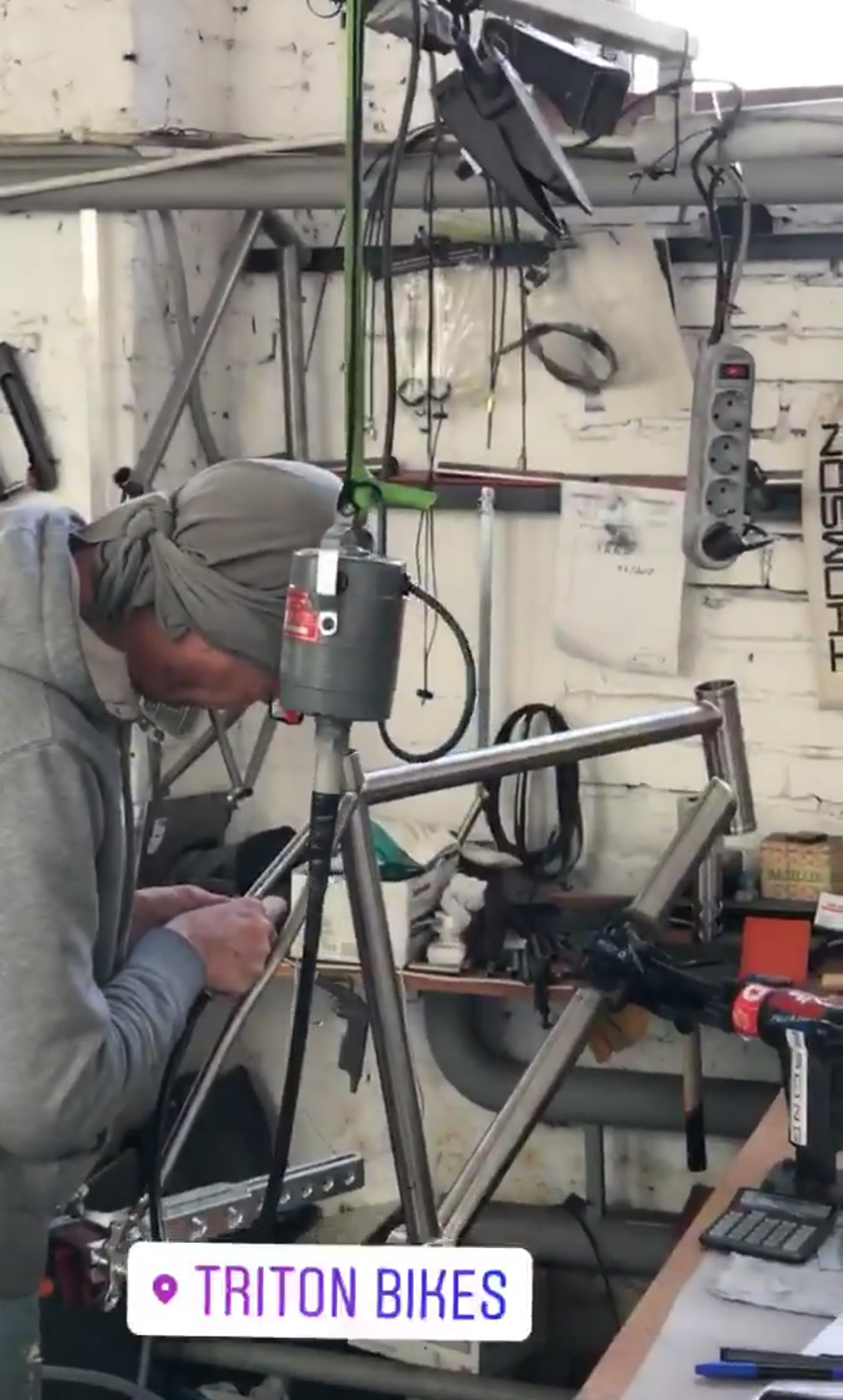 So I've been purging, because of some big news on the horizon my space will be more limited. I sadly sold off the Eriksen, and I have the Trek 750 Multitrack up for sale in it's current form. The SV650 sold as well to a great Washington guy, I have no updates on it.
But the fun bit, I have been waiting on this one for nearly two years! A custom Triton using Dedacciai K19 titanium butted main tubes, Paragon Polydrops, a T47 bottom bracket, 175mm 44mm headtube, and fitting 700x45c tires! I can't wait!
This pictures above are just some cell shots that Dmitry Nechaev of Triton was kind enough to provide me with. I'm looking forward to getting to take my own! More info when I actually get the frame, with maybe a few little updates in-between.