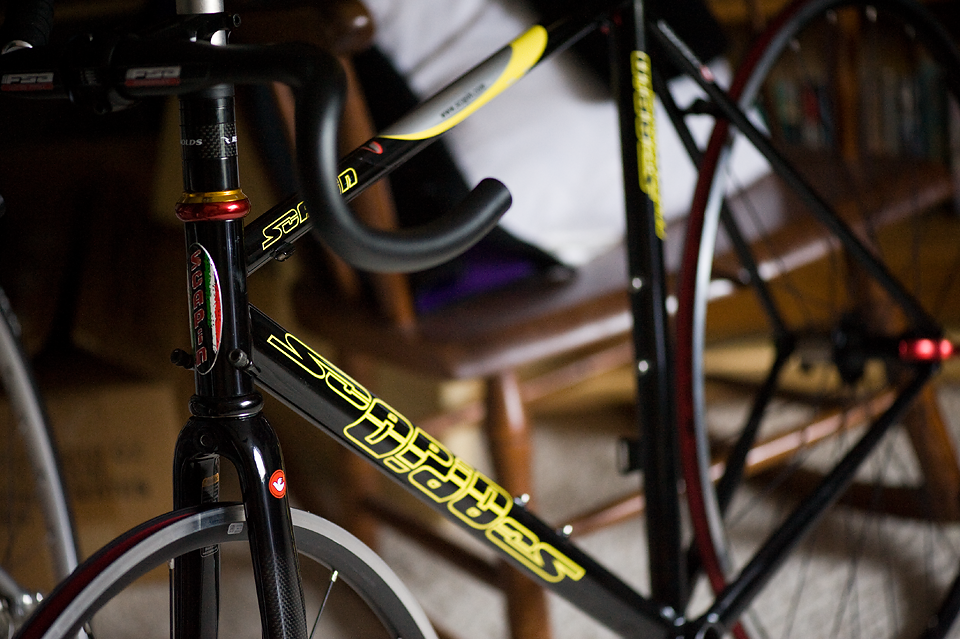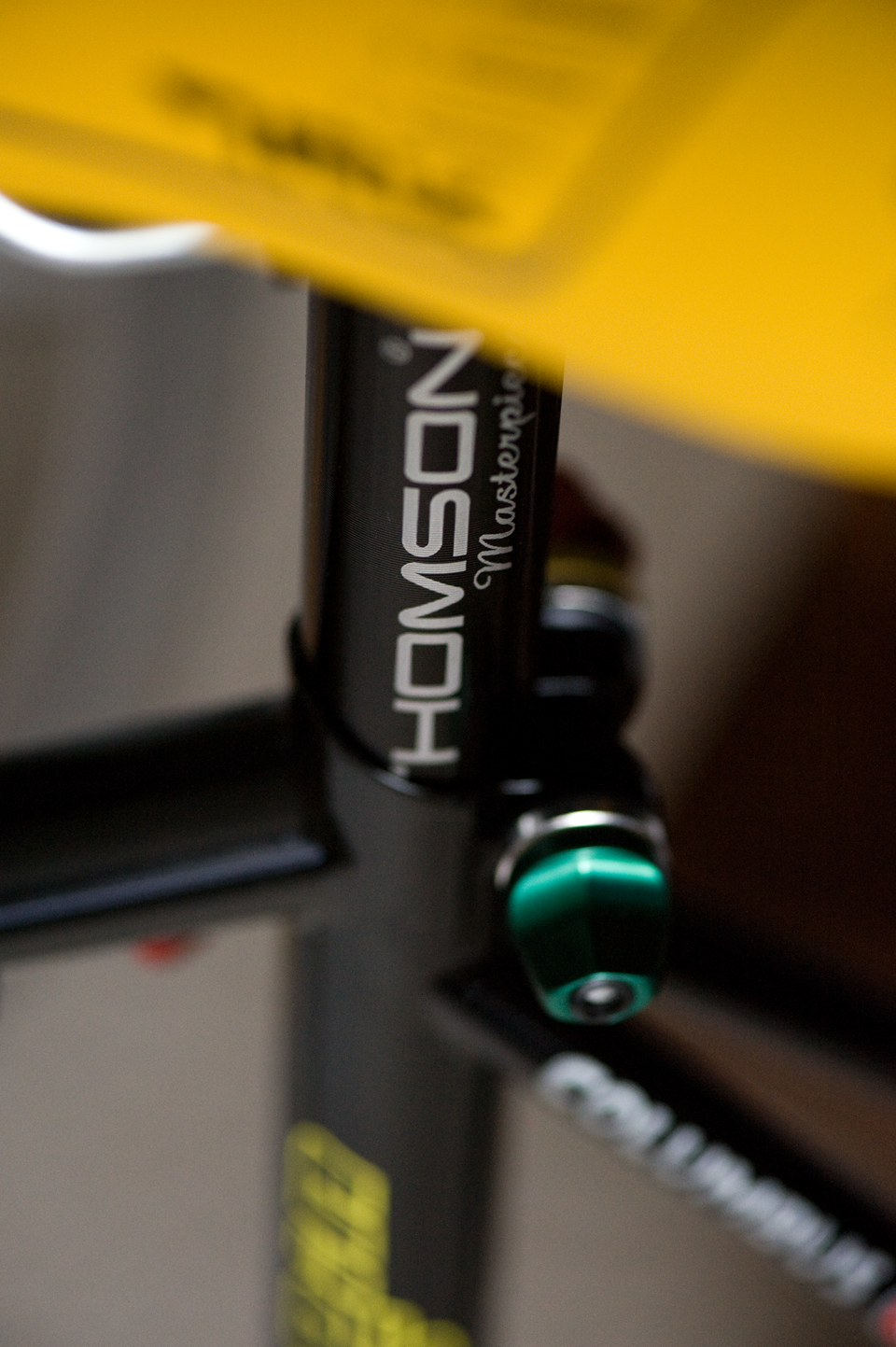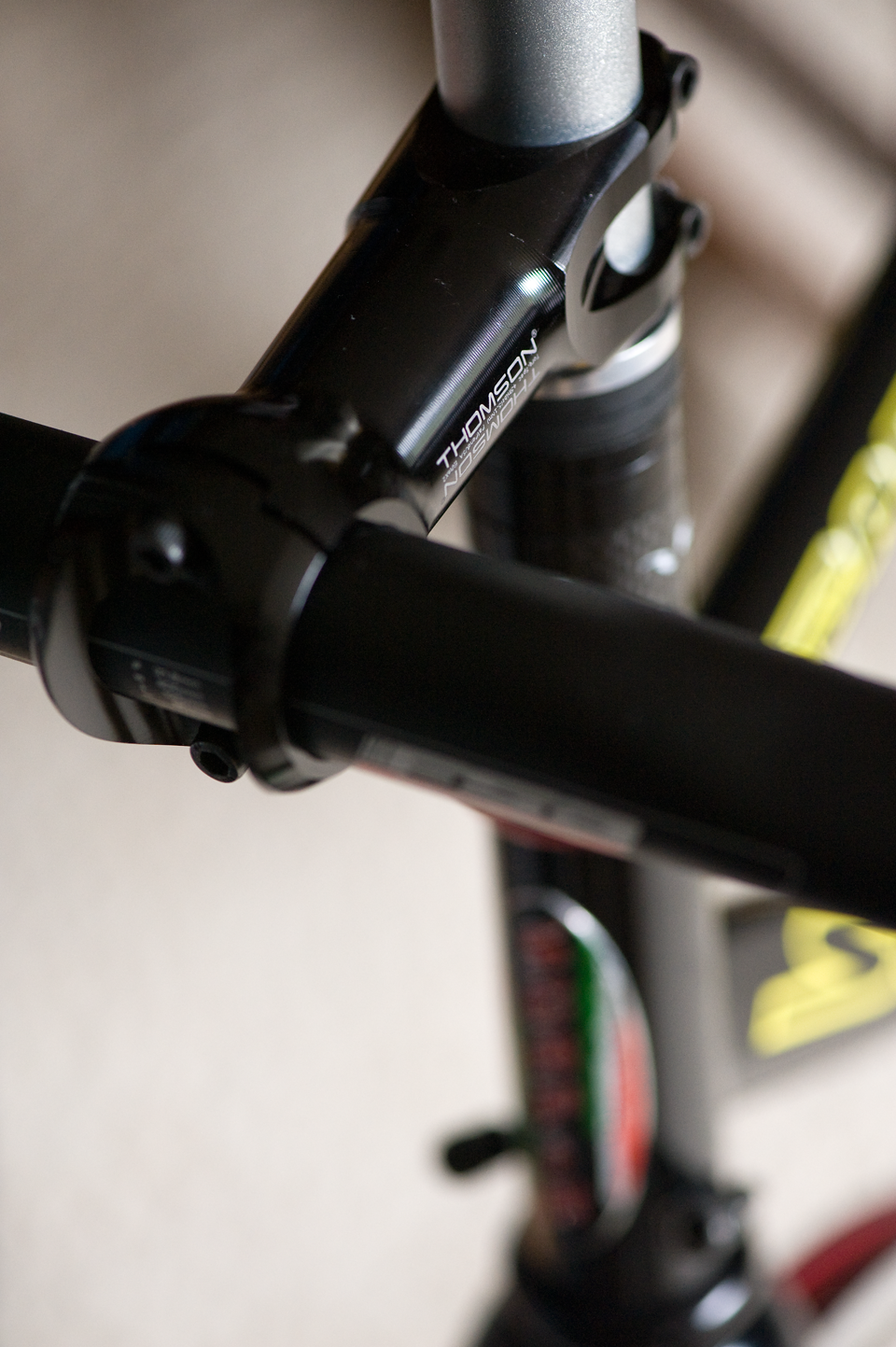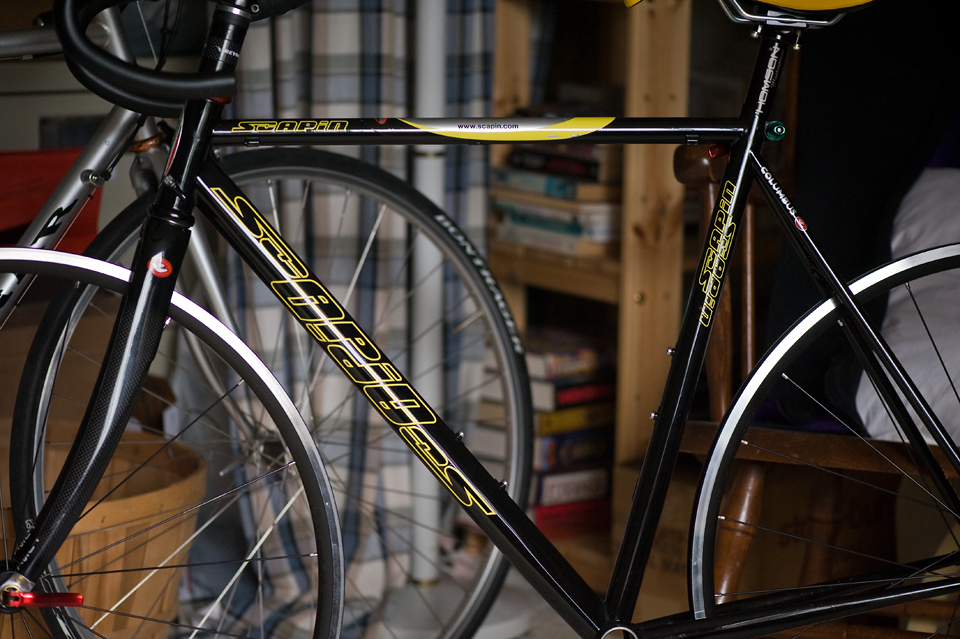 (better pics sometime after the rain lets up haha)
I haven't written much about this bike yet, I'm not sure why that is, maybe it's because I'm uncertain about a number of facts. Namely the year it was built and the model designation.
Scapin is a small Italian firm that still hand builds gorgeous bikes, actually in Italy! Novel I know 😉
Anyhow, right now as it sits: it's a 51cm frame, de-badged Fulcrum Racing 7 wheels with a campy freehub body, Thomson Masterpiece 27.2 Seatpost, Thomson X2 90mm Stem, a vintage Chris King "no-name" NoThreadSetâ"¢ Rasta headset, Columbus Tusk 1 1/8″ Fork, 40cm FSA Wing Pro Compact Handlebars, Vintage Salsa Rasta skewers and seat binder, and a yellow Selle SMP TRK Ladies saddle. Also, the headset spacers are nowhere near finalized, these are my rough draft spacers.
Much more to come,
-peter