a quick update on the SV650S…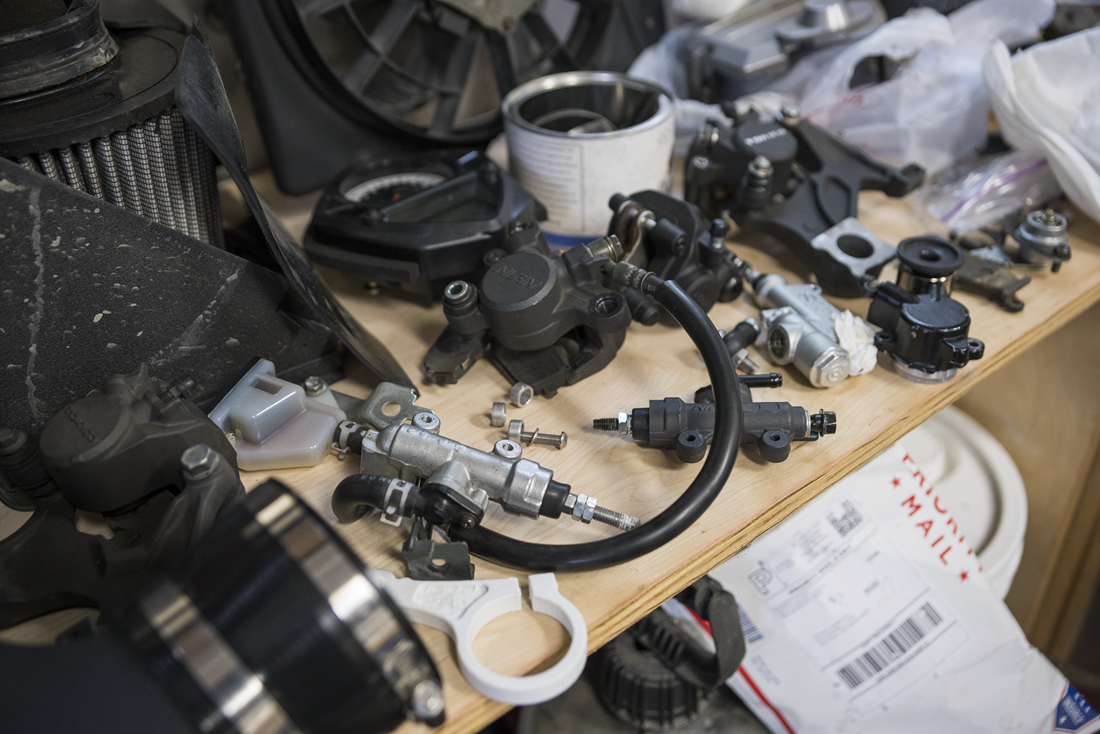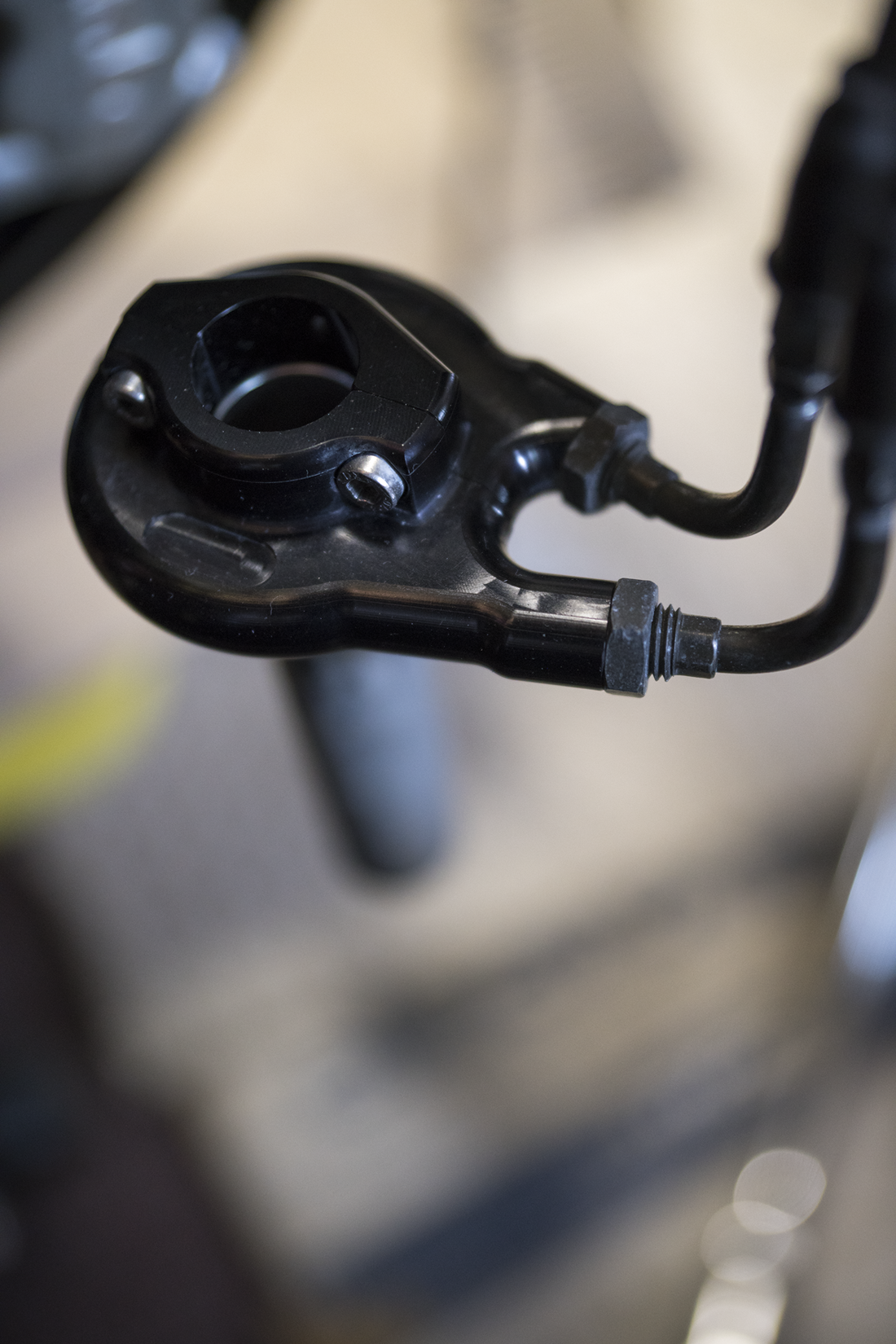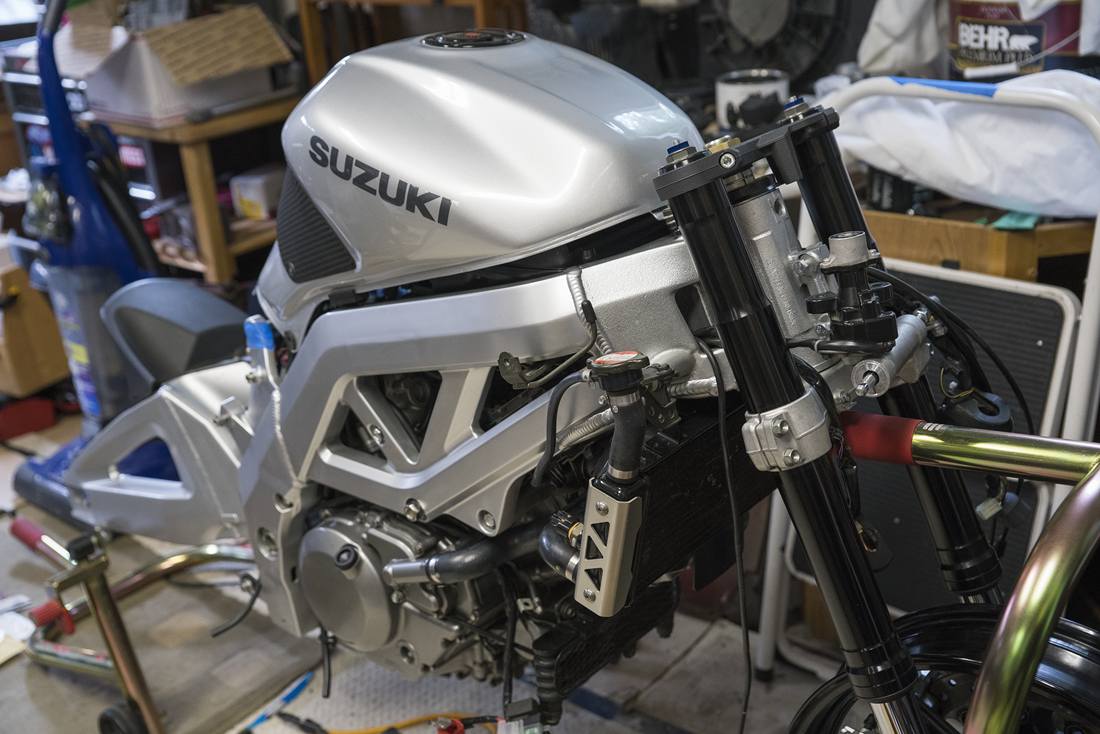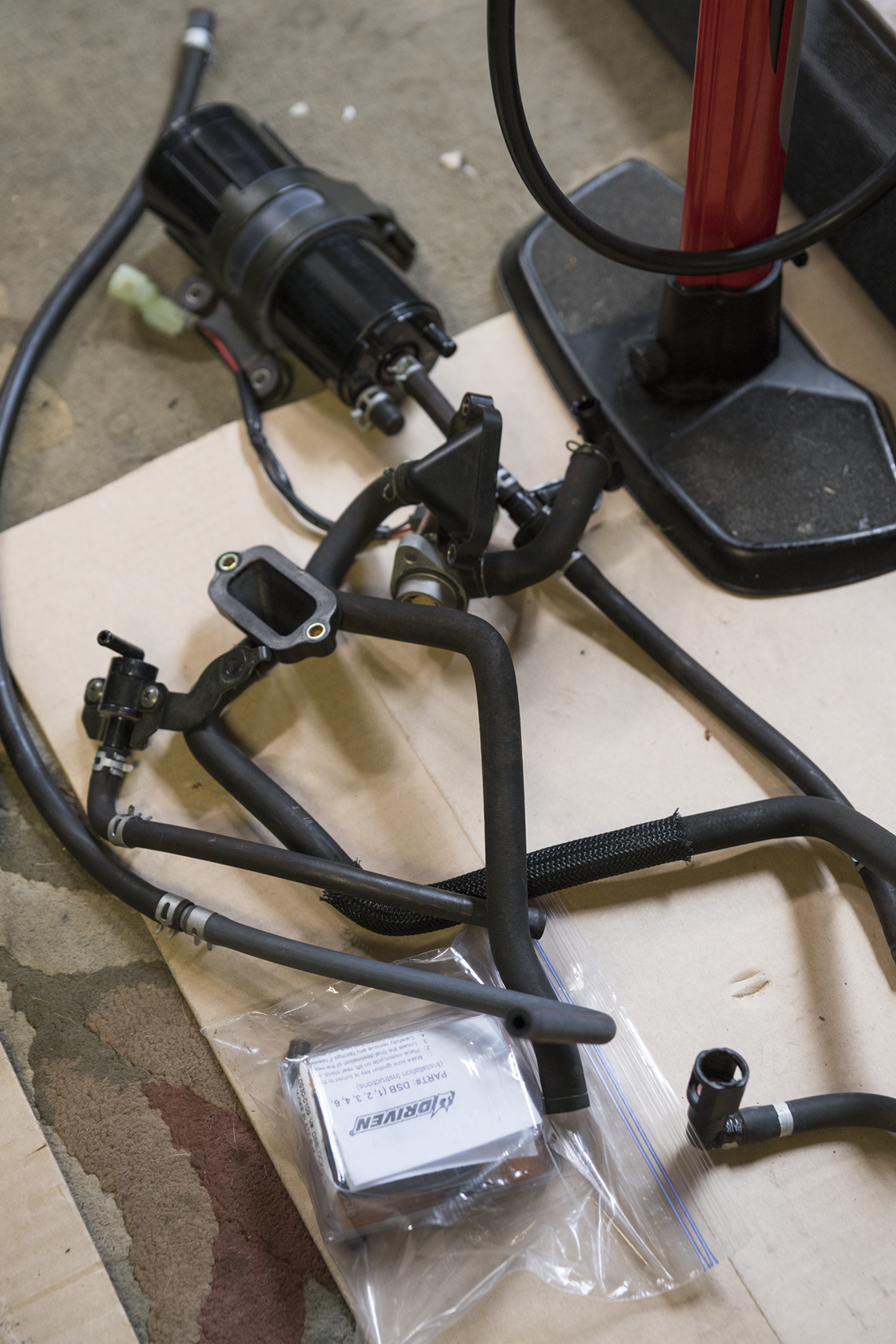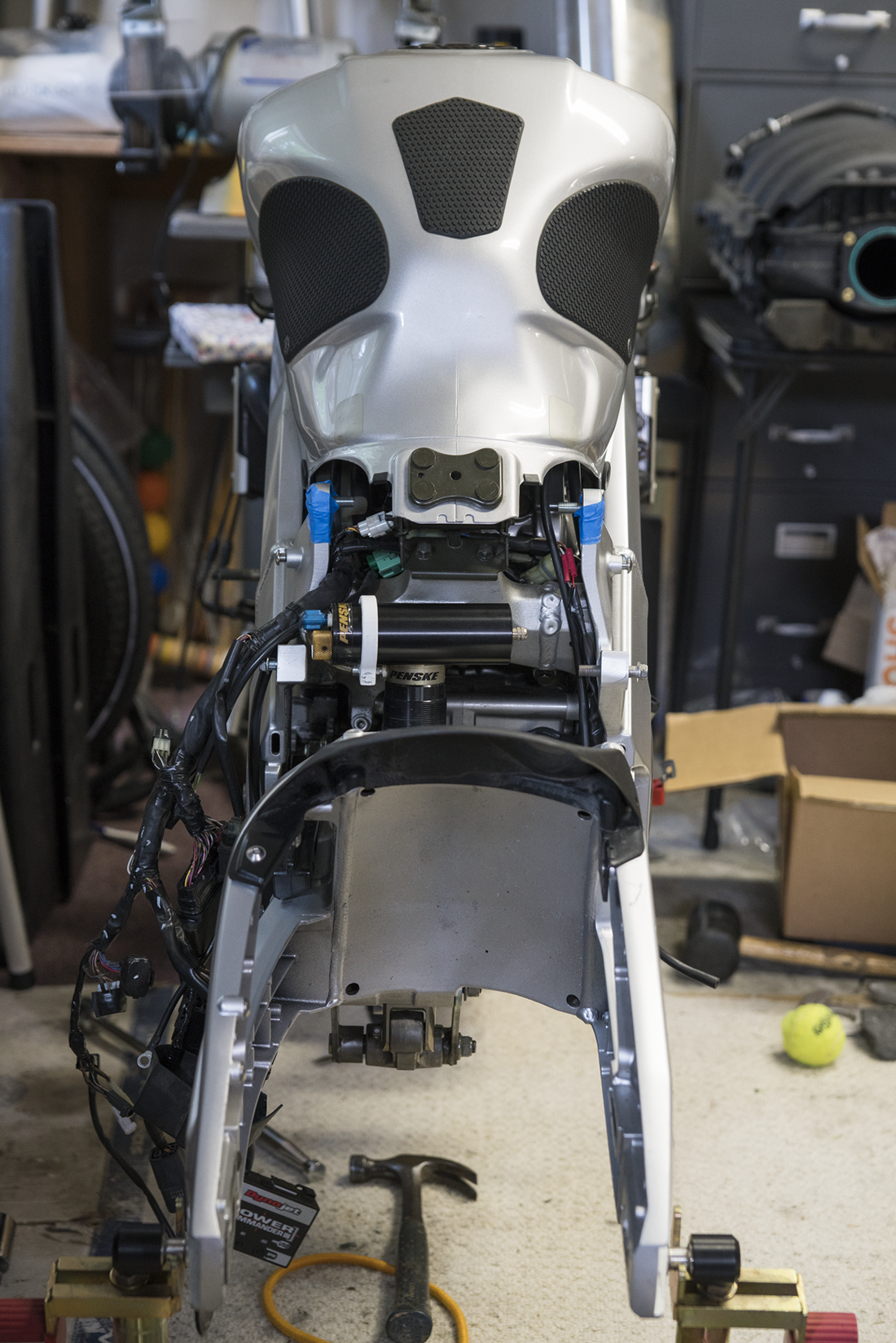 So, the SV has been undergoing some surgery as of late, with a whole lot more scheduled!
Right now it's had the 2004/5 GSXR600/750 front end swapped out for a 2008 GSXR750 front end. The wheels are also getting changed out to the matching 2008 wheelset, Zoran will take care of the rear spacers for me. I still have to get the upper 04/5 600/750 triple steerer hole bored out to 28mm from 25mm so that I can get my steering lock back! 😉 I wish I could keep that new upper triple on there, because it is pretty darn good looking.
I've also removed the PAIR equipment, using a combination of a set of Driven Racing Engine Block Off Plates, Zorans at TWF RacingZParts PAIR Block-off Pins, and SmartMoto electronic parts / airbox block-off plate.
The carbon plate, velocity stacks and cone filters wee replaced with a hacked up airbox and a Pipercross air filter (so much more filter surface area on these compared to the other brands!). Check out my Instagram for more pics on that, @peterlombardiphoto .
I'm also working on modifying the kickstand to work with the swingarm and getting some parts machined up to replace some stock pieces.
The clutch is getting moved over to a hydraulic system from a SV1000. In order for the slave cylinder to fit the startor case cover you have to modify the housing to fit in the smaller opening (more pics again on my Instagram).
Brakes have been swapped out for 2011 GSXR 600/750 Brembo monoblock calipers up front, and the rear will get a custom bracket to mount a matching silver dual piston Ducati Brembo rear caliper. The bracket still needs to be designed haha, so that's a bit off.
Subframe for the new tail is in the works, but just heading into the design stage.
That's it for now! more later, I have some goodies that i haven't posted yet, so the fun Will continue!