started working on the SV650S again…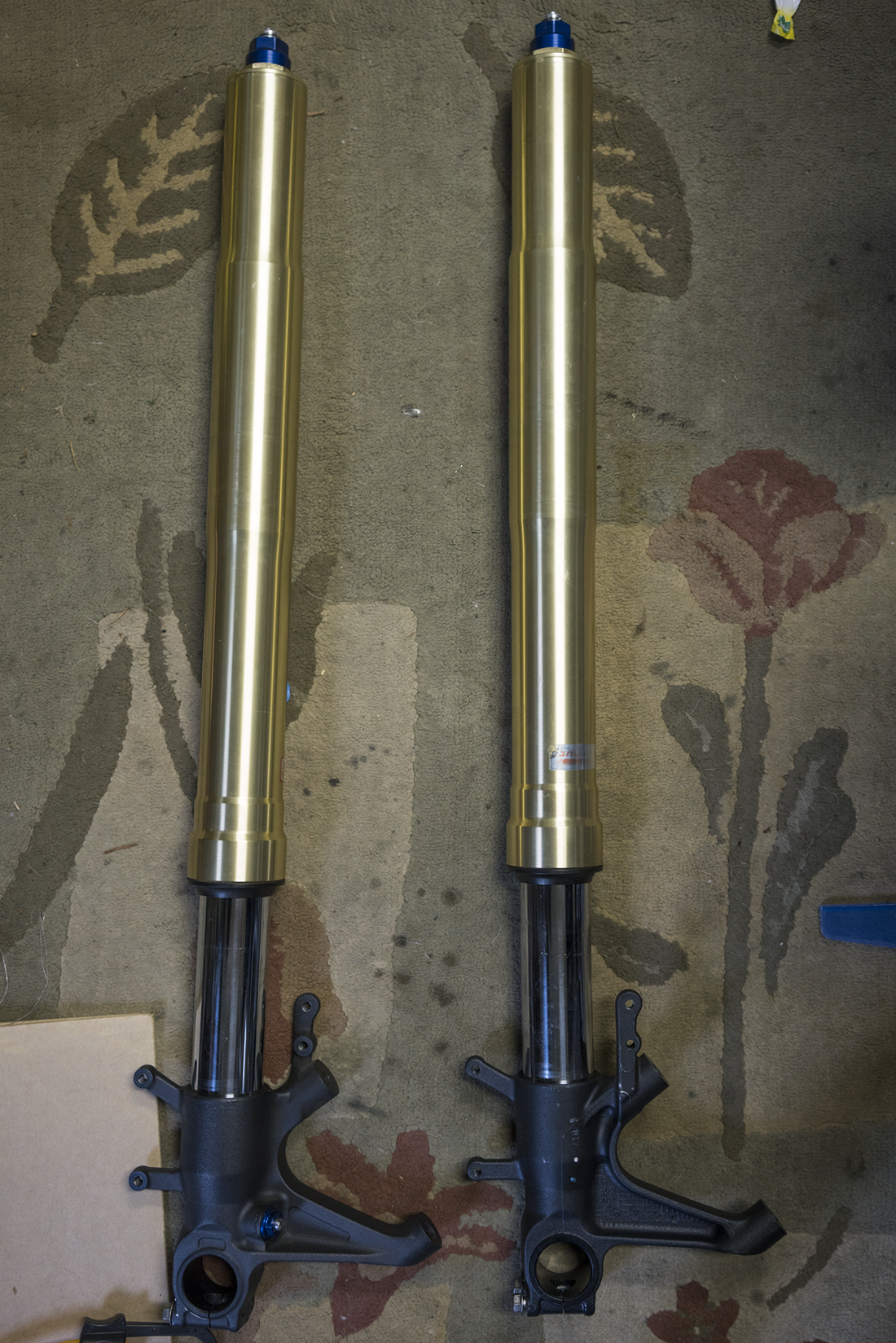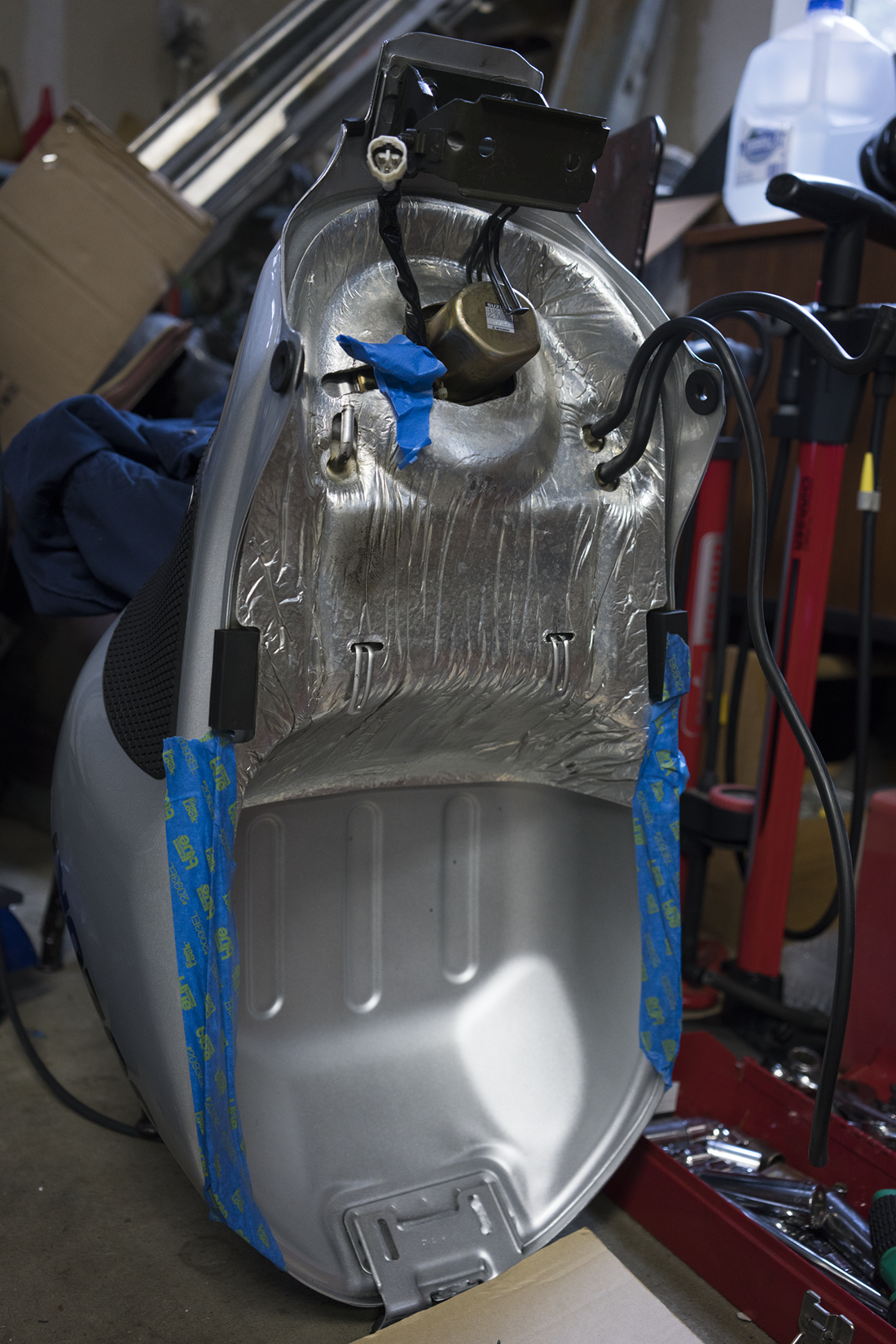 Wow, so it's been awhile since I've had the SV out from under it's table cloth covering, cowering in the corner of the garage like a wounded animal. (haha, what?!) But as it's too cruddy to bike or really work on the Wagoneer, I was in need of a project to keep my idle mind boredom. Hell, the last time I actually posted about it was five years ago in when I was living in Redlands, CA! That's just ridiculous!
So what's there to do? I never did finalize the swingarm swap, it still needs the front sprocket aligned with the rear, and the kickstand clearances sorted out. But of course, I couldn't just get it working and not futz with anything 😉
Right now, as you can see in the pics, it's all pretty much completely stripped down. This is because I've decided to change out the 2004/5 GSXR 600/750 front end for one off of a 2008 GSXR 750. The reason being is that they're slightly longer than the '04/5 forks, which should help with the somewhat twitchy handling I was feeling, and they're a sexy black! 😉 Haha. To use them and keep my wheel lock I have to mill out the center steerer hole on the '04/5 600/750 upper triple from 25mm to 28mm for the new lower triple. Also, the wheelset is getting swapped out for the wheels from the same 2008 GSXR 750. The rear will require new spaces from Zoran at Twin Works Factory Racing (TWF Racing), the front will obviously just bolt on.
I'm hoping that the spacers I have for the Tokico monoblocks (2008 Honda CBR1000RR) will still work, otherwise those will have to get modified as well. My gorgeous Braking rotors will have to go to the wayside as well, as the newer GSXR rims carrier changes, it's increased in diameter and upped the bolts from five to six. I will probably also swap out the 19×20 Brembo racing master cylinder for a stock Ducati Panigale unit. The new brake master will match the hydraulic clutch master I'm going to convert to using an SV1000 hydraulic clutch slave cylinder.
The engine is getting a little work as well, removing the PAIR equipment, I believe the popping it creates with aftermarket exhaust blew out one of my foam filters on the throttle bodies. The air filters are getting replaced as well and it's going to get some nice engine covers.
I might end up changing out the riser clip-ons purely for reasons of vanity, as I think some black ones would look killer with the forks.
I'll do another post later with my thoughts on the direction of bodywork, lighting and exhaust. 🙂