a rideable Bianchi Volpe…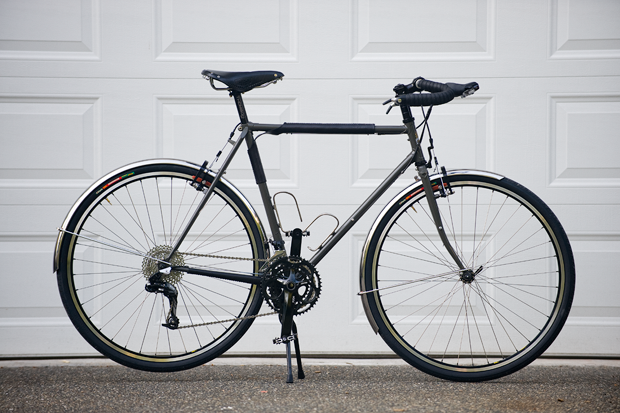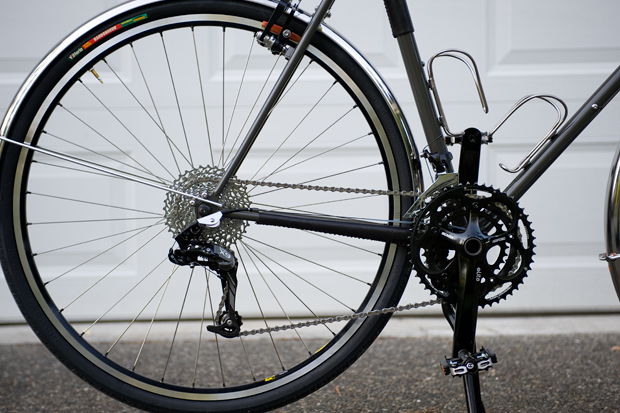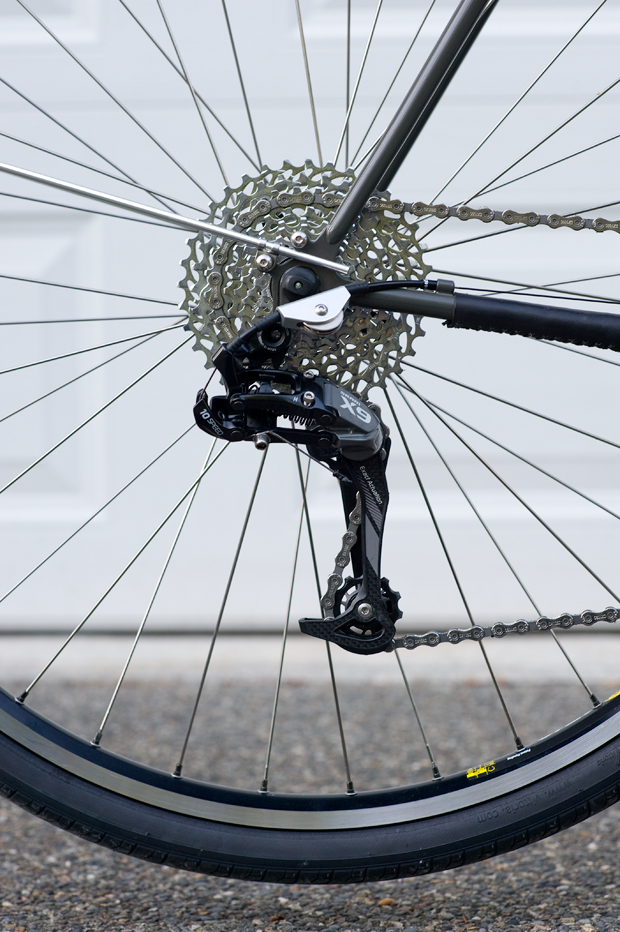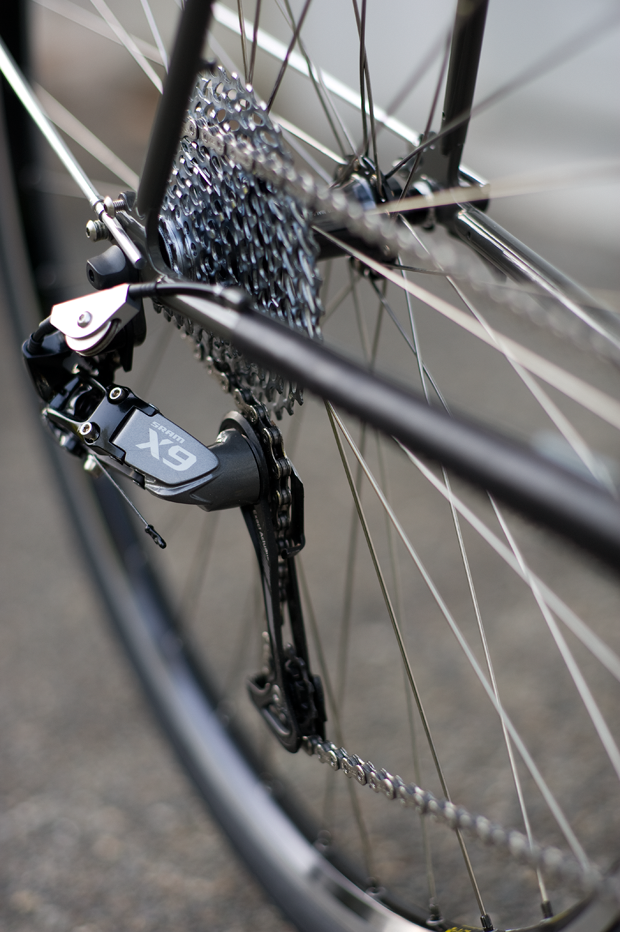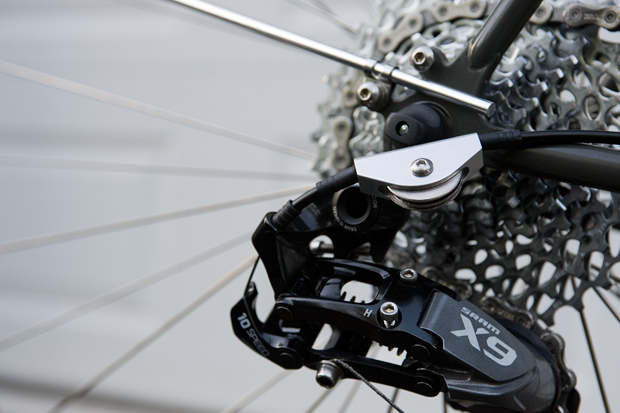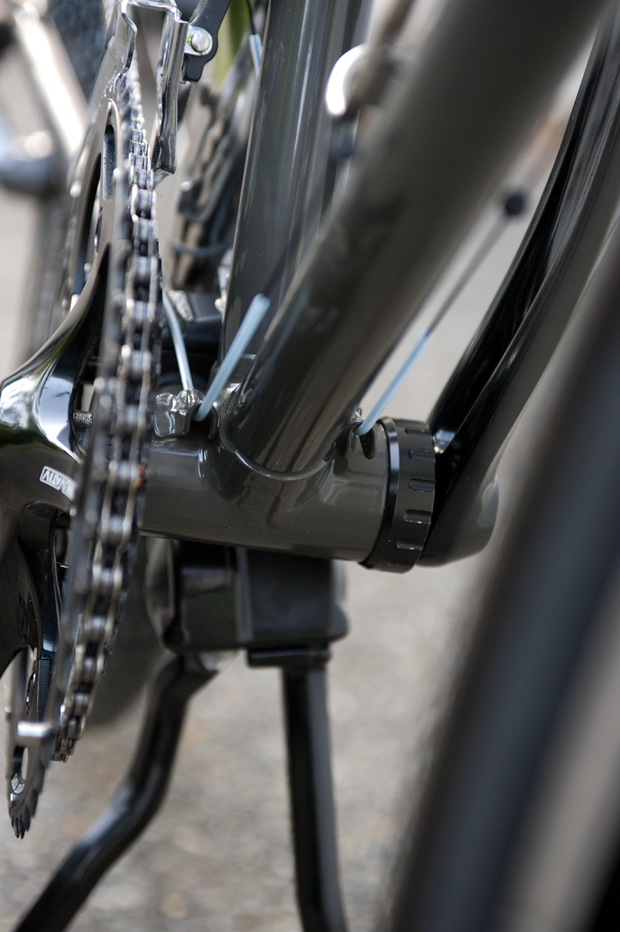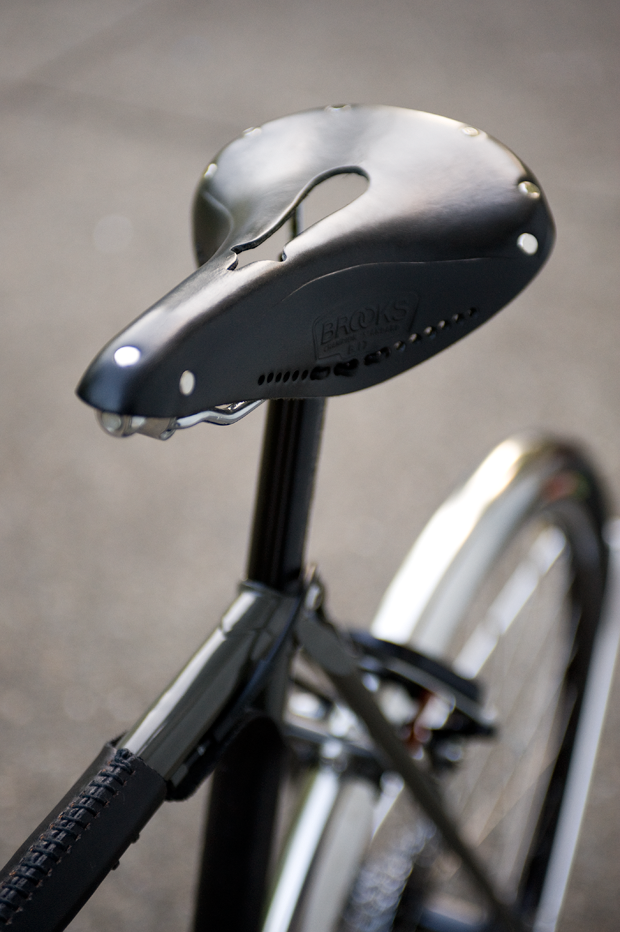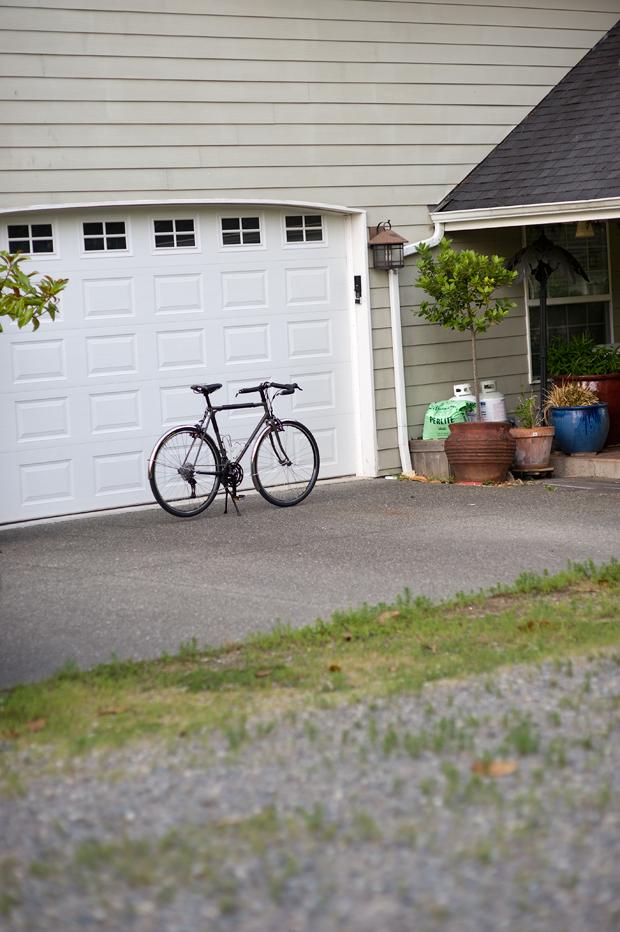 so, i finished getting the Volpe rideable as of yesterday… or maybe the day before, time is irrelevant 😉
anyhow, i got the SRAM X9 long cage rear derailleur on there with connected to the cranks by a KMC DX10SC 10spd chain. i ran into some issues with the top rear of the derailleurs cage contacting the spokes in the highest sprocket, so what did i do? i did what i always do when a part is annoying me and i want it to work, i took it off and filed the shit out of it! 😉 well, ok, maybe that's a weee-bit of an exageration, i basically thinned and round the top portion off, making it so i could get it just close enough to the spokes.
the shifters are flawless, as dura-ace parts tend to be (minus the brifters, i will never like shimano brifters, sorry), as is the Bontrager Gel-Cork that i use religiously.
the Jtek shiftmate straight works great, once i read the directions on which was the small and which was the large hole… my first impression of the two was not correct.
well, that's that, i still need racks and real pedals to button it up, but damn, it's close!
-peter