deciding to sell the Bianchi Volpe…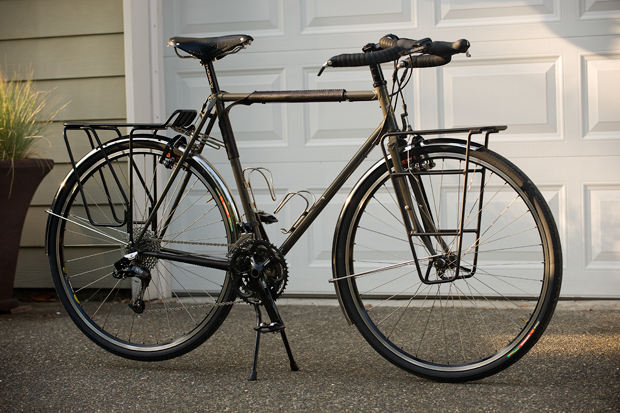 decisions, decisions, i hate to do it, but i've got the itch for a different touring frame and that means i need to sell the Bianchi Volpe frame + fork. the fork on the bike now is a powder-coated to match Surly Cross Check fork, it will come with the headset, stock fork, and custom made Walnut Studio leather goods; hoping to get 500 for freshly powdercoated frame and fork, riden only a handful of times.
the top tube had new cable stops brazed on the lower left for the brake cable and it had the stock cable guides removed, work done by R+E in Seattle. sadly the work caused the top tube to have a slightly ripply look, this was not there before the work and is not structural, purely a side effect of having the cable guides removed, hence the Walnut Studio's leather bits.
the measurements on the bike are as such…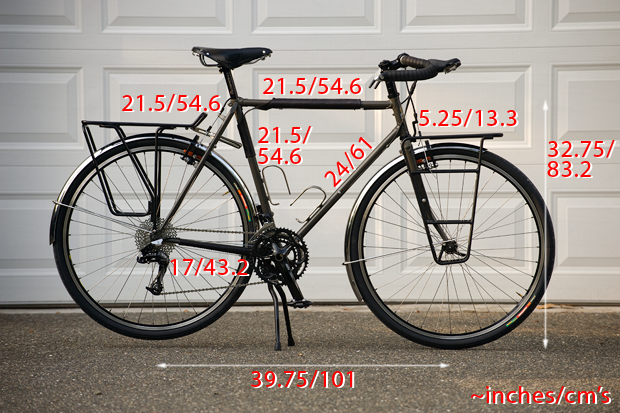 shipping is available (preferably within the US) for the actual cost of shipping.
i'll be looking for an early 90's 19 or 21″ Trek 750 or 790 Multitrack, one of the lugged + brazed True Temper AVR double butted Cro-moly frames. if i was being specific, i'd say that i was hoping for a red with black logo's 1990 790 frameset, but thankfully i'd be happy with any of them, though least happy with the blue.
if you have a lead for either the selling of my Volpe or the purchasing of the Trek please let me know 🙂
-peter