An update on Olivia's Trek Singletrack 990 Tourer…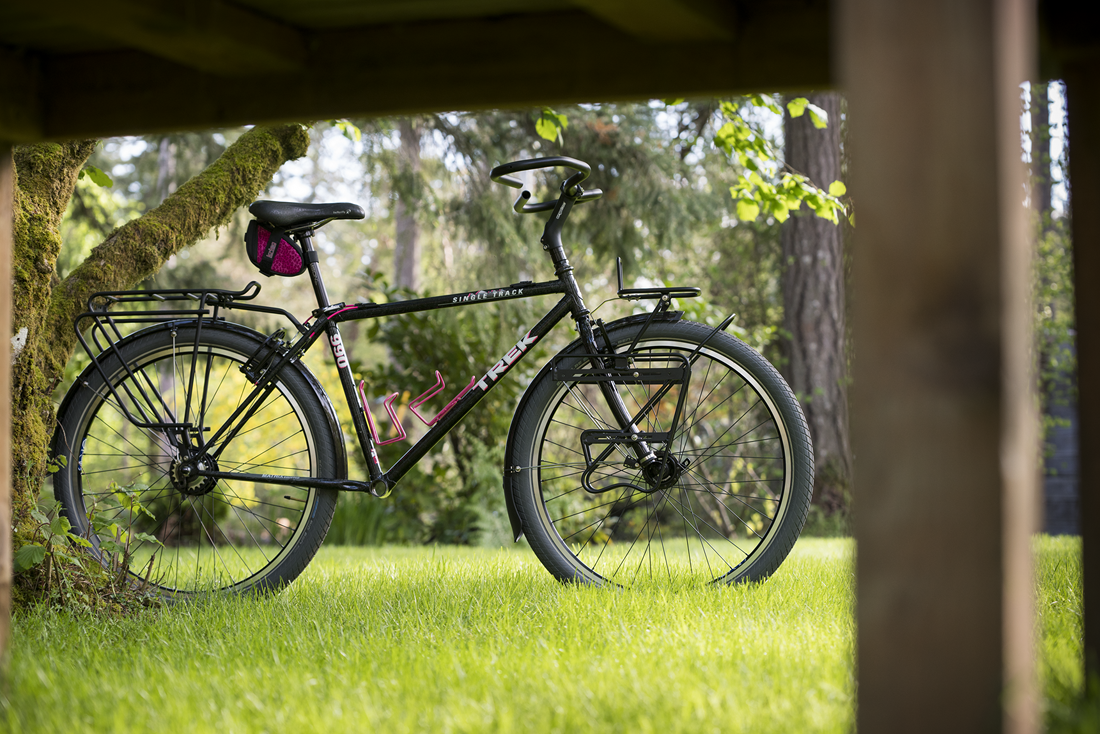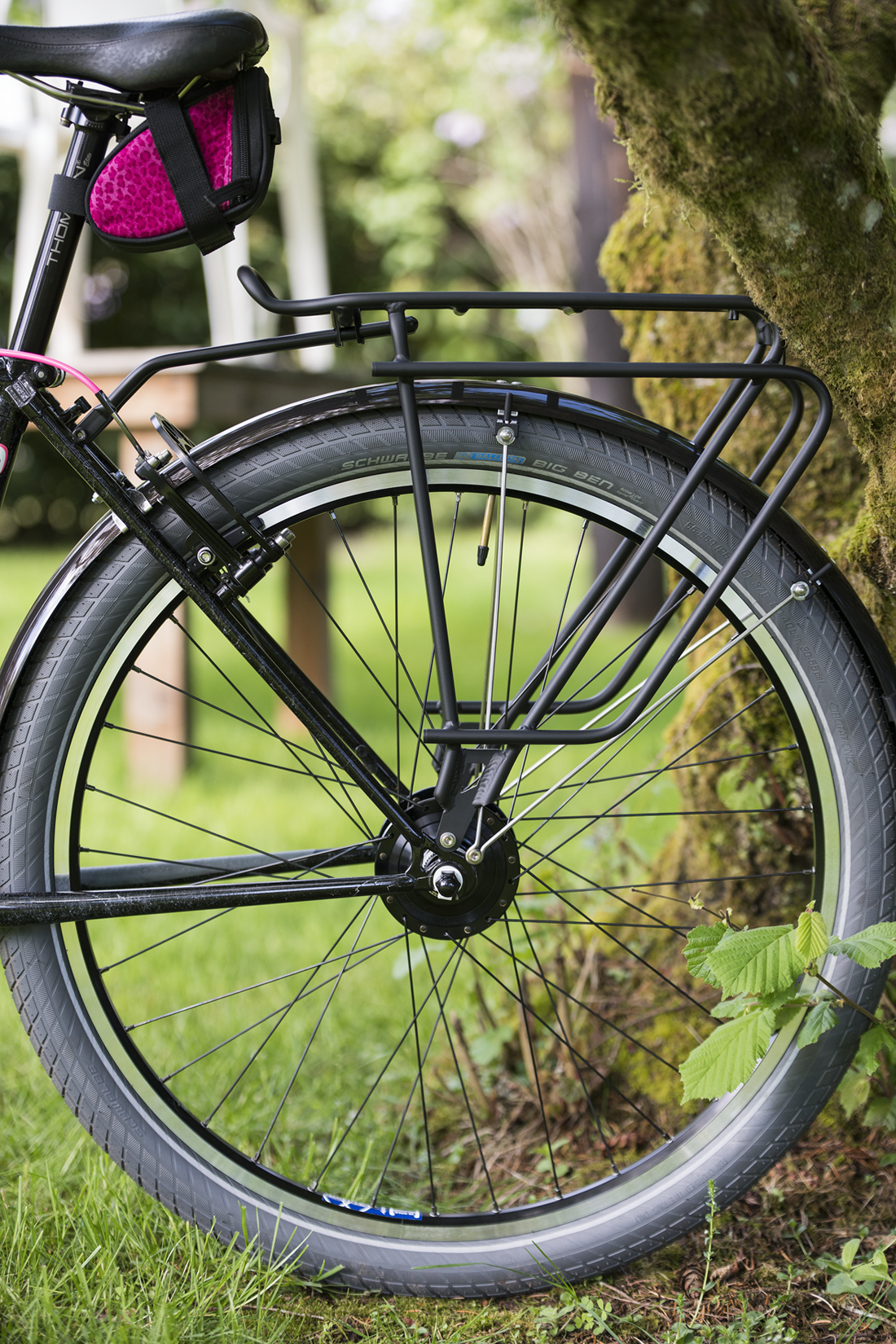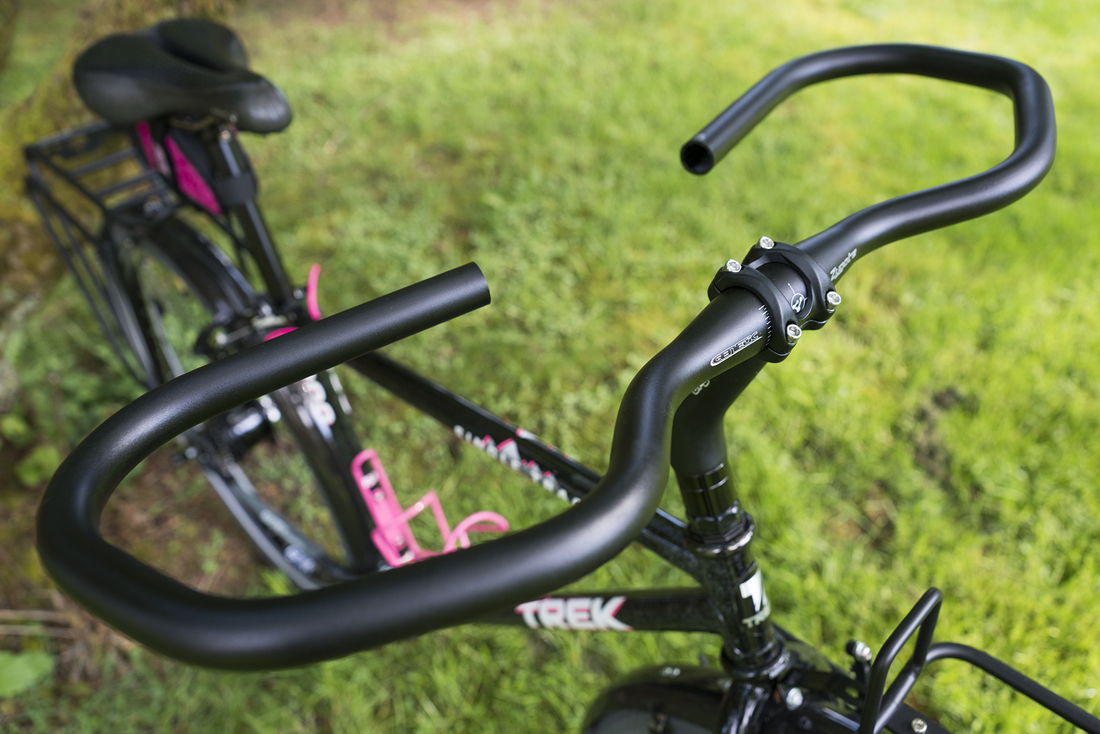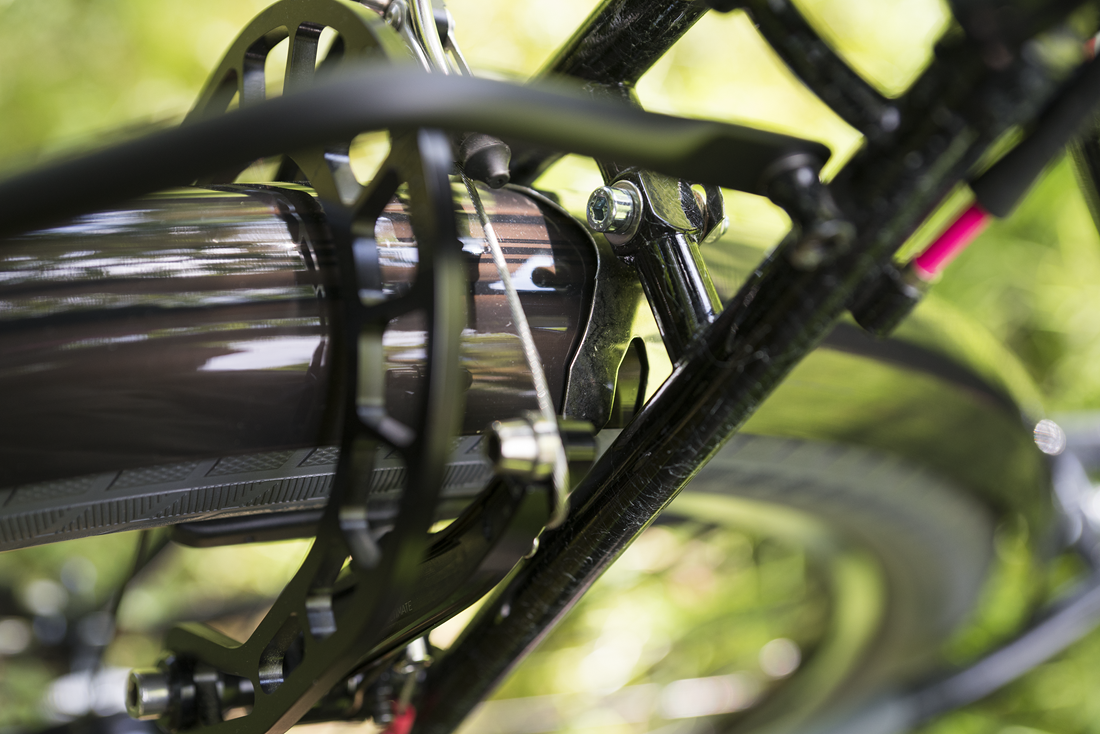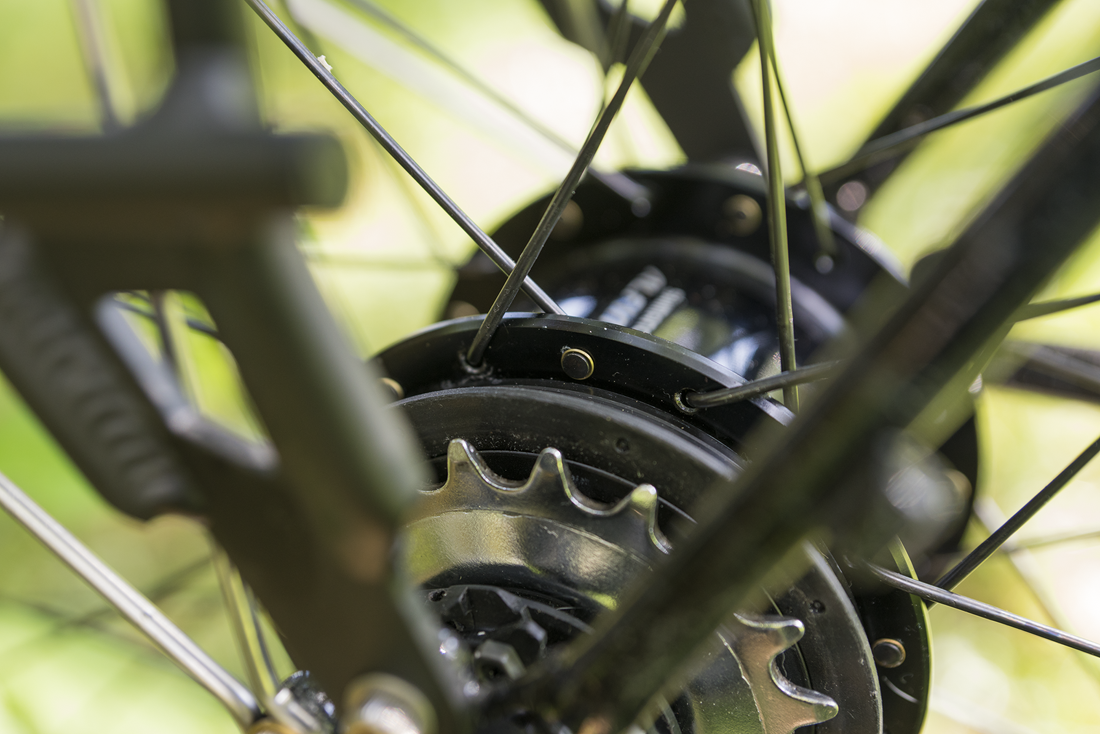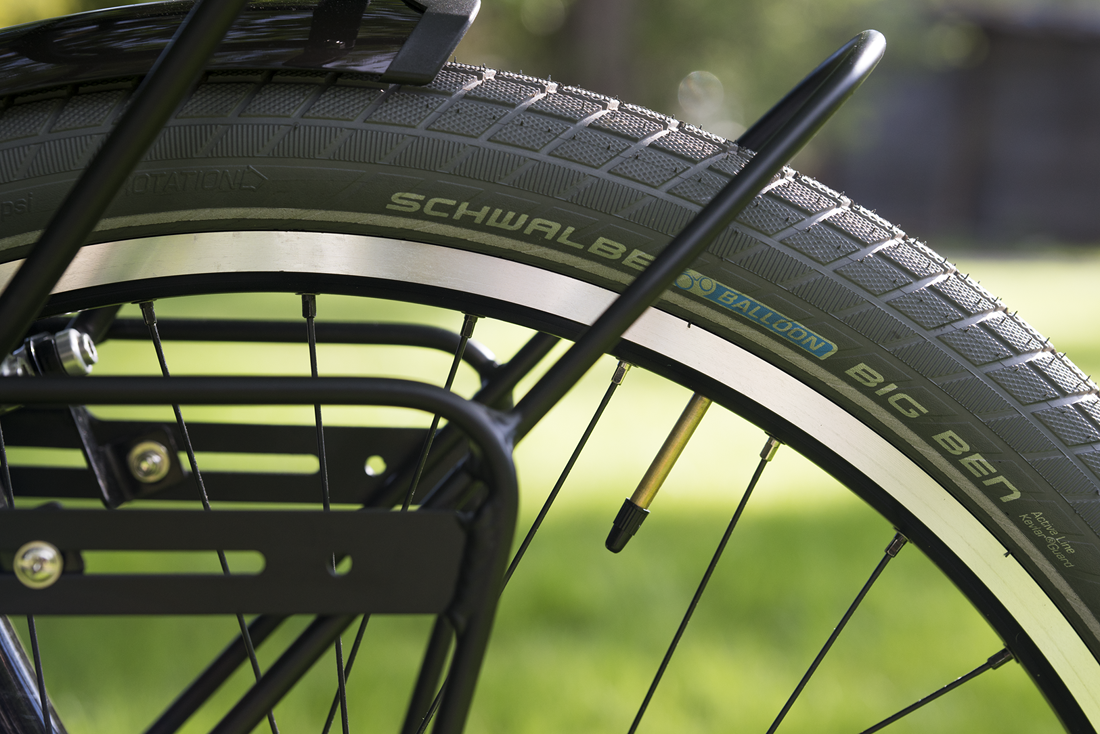 OK, so I know it's been awhile since I've either posted or talked about bikes. Think of it as a mild hiatus, a short rest stop to catch my breathe, lots has happened in-between and I'll update over the next couple of weeks accordingly.
Right now let's focus on what's in front of us, Olivia's Trek 990 Touring rig. It's come a LONG way, especially in the last two months, with the sun coming out more and more I was feeling the pressure.
From top to bottom (front to back):
The handlebar setup has changed, previously it was my hacked up combo of Soma High Rider quill adapter and a Nitto quill bolt, plus a Thomson X2 70×10 stem + Vuelta Spacers. All that was connected to a Nitto Mustache handlebar. All that is gone (except a few of those spacers) and replaced by a much shorter 1″ to 1″ quill adapter, a 1″ to 1 1/8″ shim, an Ergotec High Charisma stem, and a Generic Zygote butterfly handlebar. I decided to go with the touring bar because it gave her more positions and get her back a bit straighter (as she has back pain).
The racks have all been cobbled together pretty well I'd say so, all from a different manufacturer. The front high rack is a mini rack from a Singapore company called Green Basikal (really great people to deal with, very well priced!). The lowrider is a Zefal Raider rack with modified Tubus fork clamp adapters. Finally the rear is a Bontrager Backrack Deluxe Small in black. All of them are aluminum to keep the weight down, she's never going to be carrying as much as all these racks can total out at, so I'm not worried about fatigue. Maybe if she likes it enough we'll upgrade them all all mostly to Tubus racks, maybe…
Gone is the old temporary XT wheelset that was on it and in its place is a newly built Alfine 8 hubset. I ended up finding a local bike for a steal that had no miles on it and both of the Alfine hubs in required black, haha. Thankfully both hubs were 36h as well to match the NOS Australian made Velocity Synergy 26″ rims I've had sitting around since I first started the project. I got a set of Sapim Race spokes in black, black brass DT Swiss spoke nipples, and Veloflex Nipple + Spoke washers. When it was all built up I topped it off with some Velox cloth rim tape a set of barely used Schwalbe Big Ben "Balloon" tires in the 2.1″ width. WOW! Those tires are awesome, and they are barely covered by the SKS P55 Chromoplastic Longboard Bicycle fenders (as I'd originally planned on just running some 1.75″ Schwalbe Marathon Plus tires, but these were only thirty bucks with tubes!).
Well that's pretty much it for now, more hopefully soon, and another post later this week of my new to me Strong that has replaced my other Strong.