Scattante Ti Cross Gets Wheels + More Parts…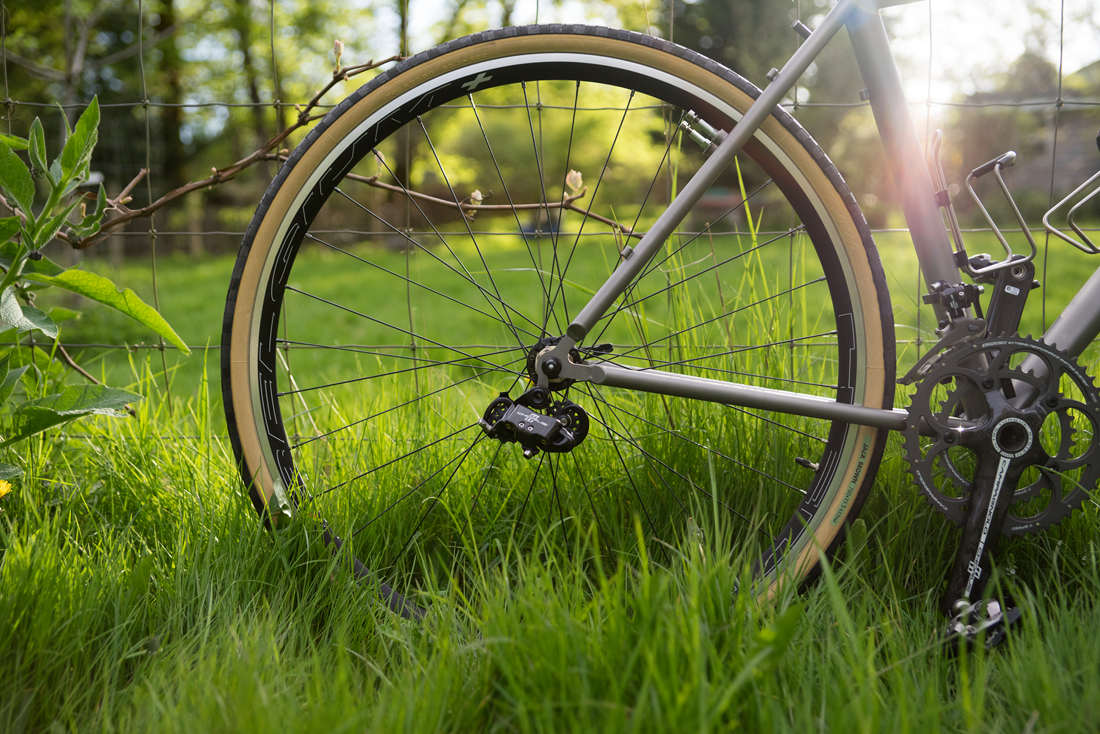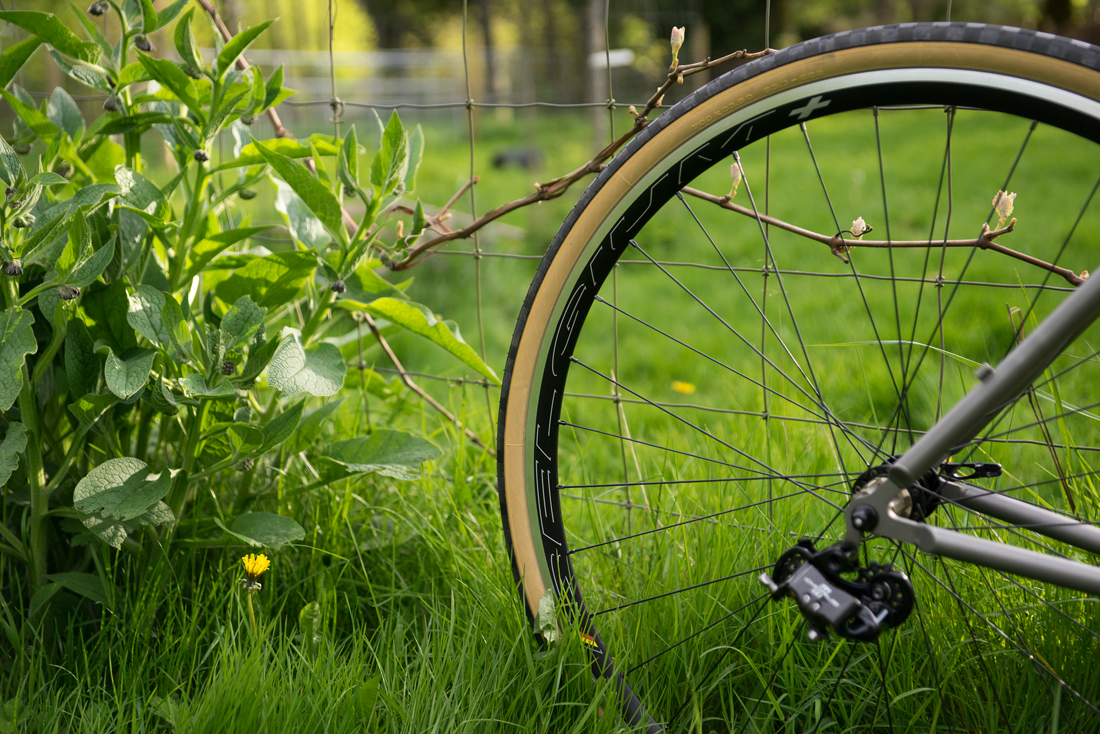 well, i've been busy working on the Scattante (Lynskey) Titanium Cross frameset I bought down in Portland earlier this month. it's helped having the majority of the Campagnolo Chorus groupset already at my disposal (poor Gunnar, it's already getting reborn, very, very slowly).
so far I've got the group on there, no lines yet, just bolted in place, wheels, tires, bar, saddle, stem, headset (replaced the brown Sotto Voce Chris King with a black Sotto Voce), Paul hanger (from the 950), Paul Neo-Retro brakes up front (also from the 950, I'm looking for some Tourings for the rear).
the wheels got built in the last couple of weeks, the build goes like this:
HED Belgium+ 25mm 32h 700c rims in black
Campagnolo 2007+ Record hubs
Black Sapim Laser spokes (rear, Laser non-drive, Race drive)
DT brass spoke washers
Black DT Swiss brass nips
VeloFuze nip washers
Jack Brown Green label tires (from the Gunnar)
the handlebar is a Ritchey Carbon WCS Logic Curve in 44cm, it's a compact bar and feels great so far, it's attached to the bike with the Thomson X4 110x10d that was on the 950 Singletrack. the bar will eventually be wrapped with some honey Brooks leather handlebar tape to match the gorgeous cork Berthoud Galibier ti race saddle outback. also, I picked up a matching Chorus front derailleur and 172.5 Compact Chorus crankset to finish off the group.
that's it for now, I'm going to bed!
-peter