new bike, Scattante (Lynskey) Titanium Cross…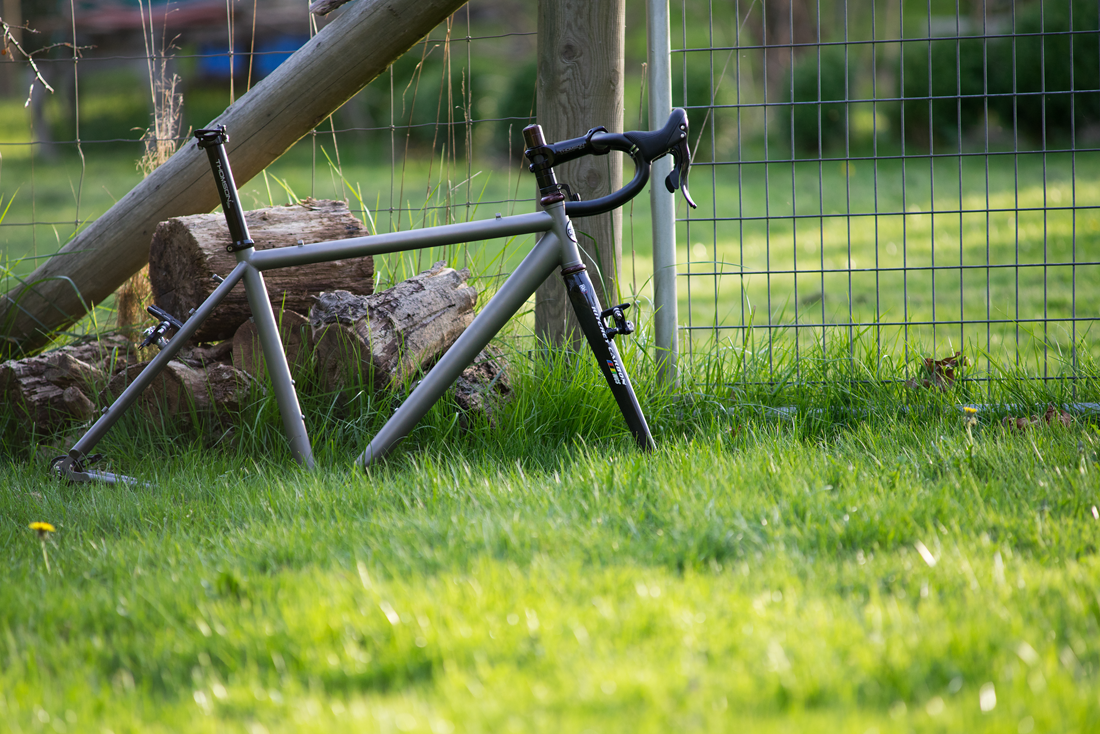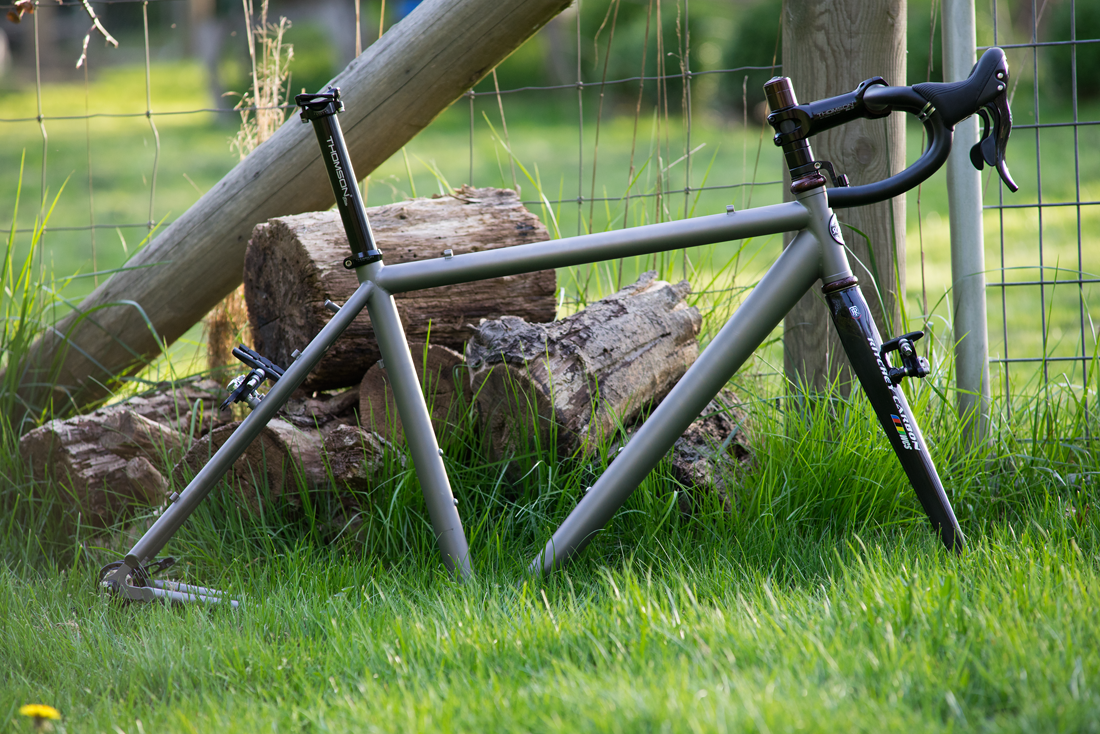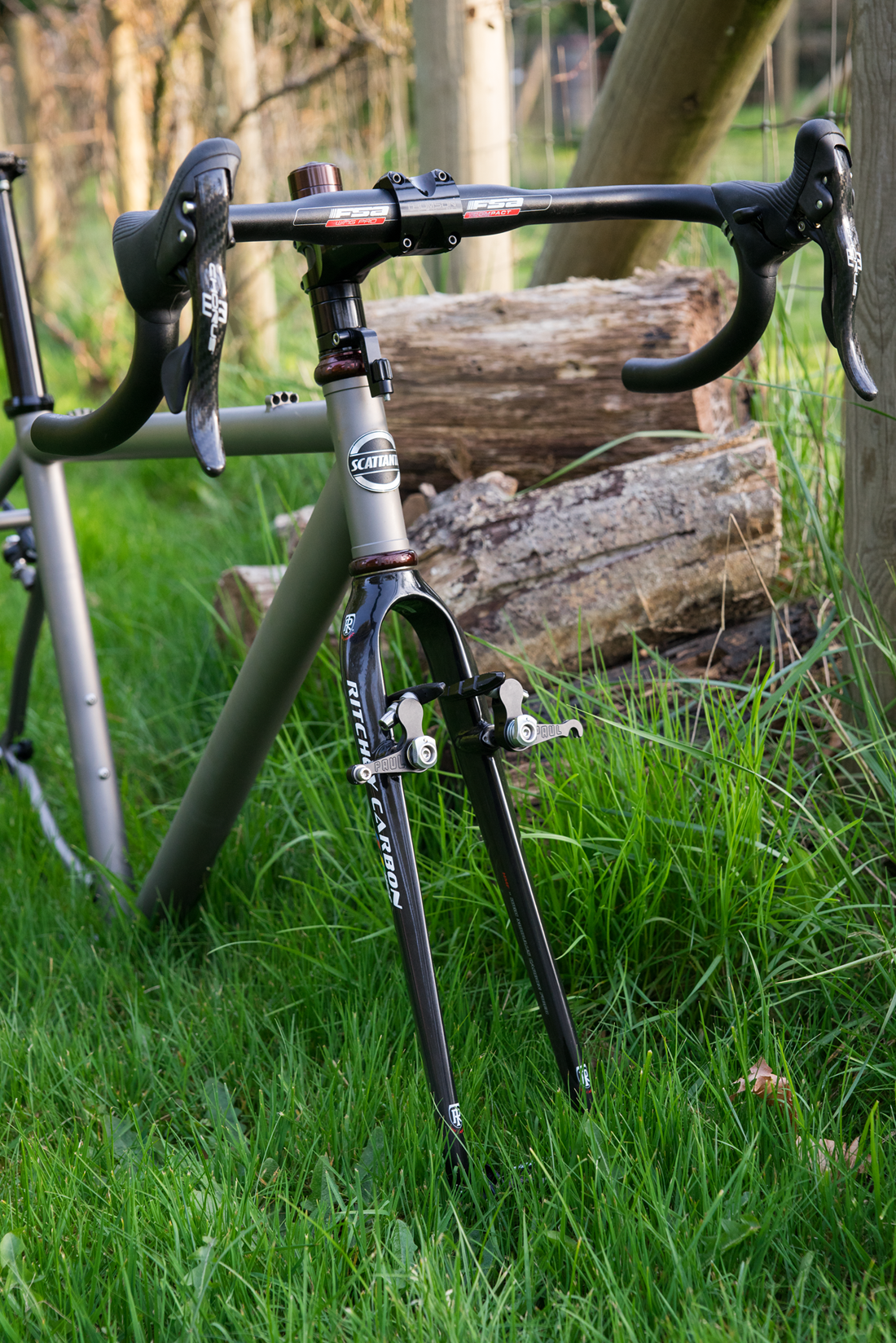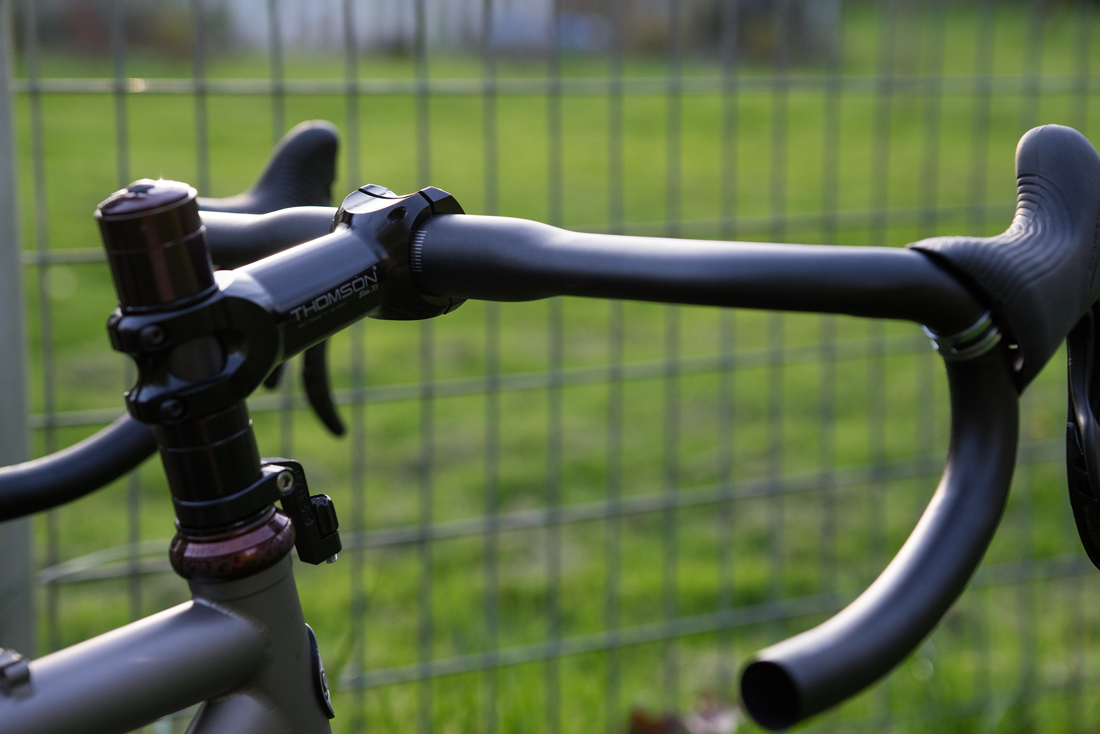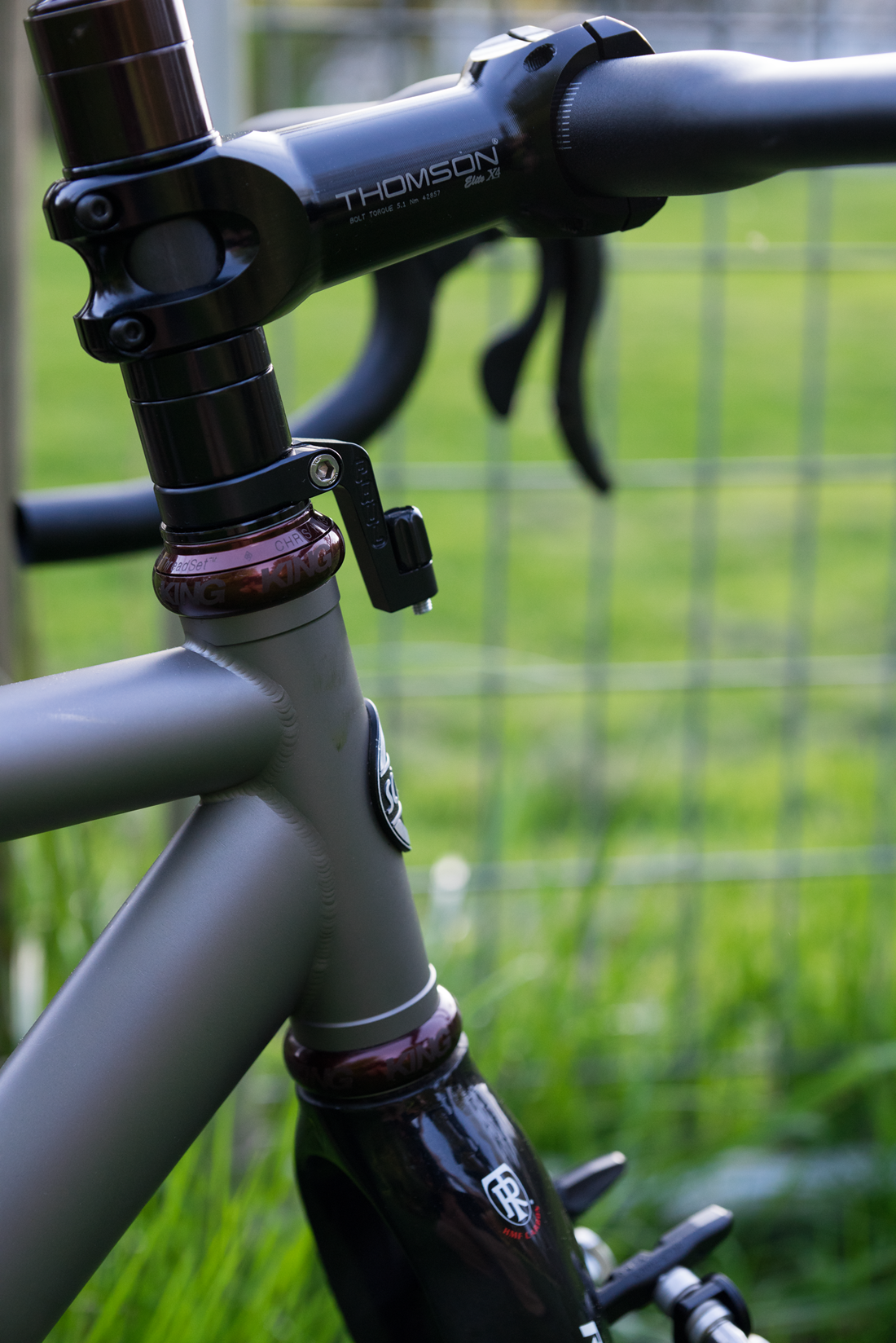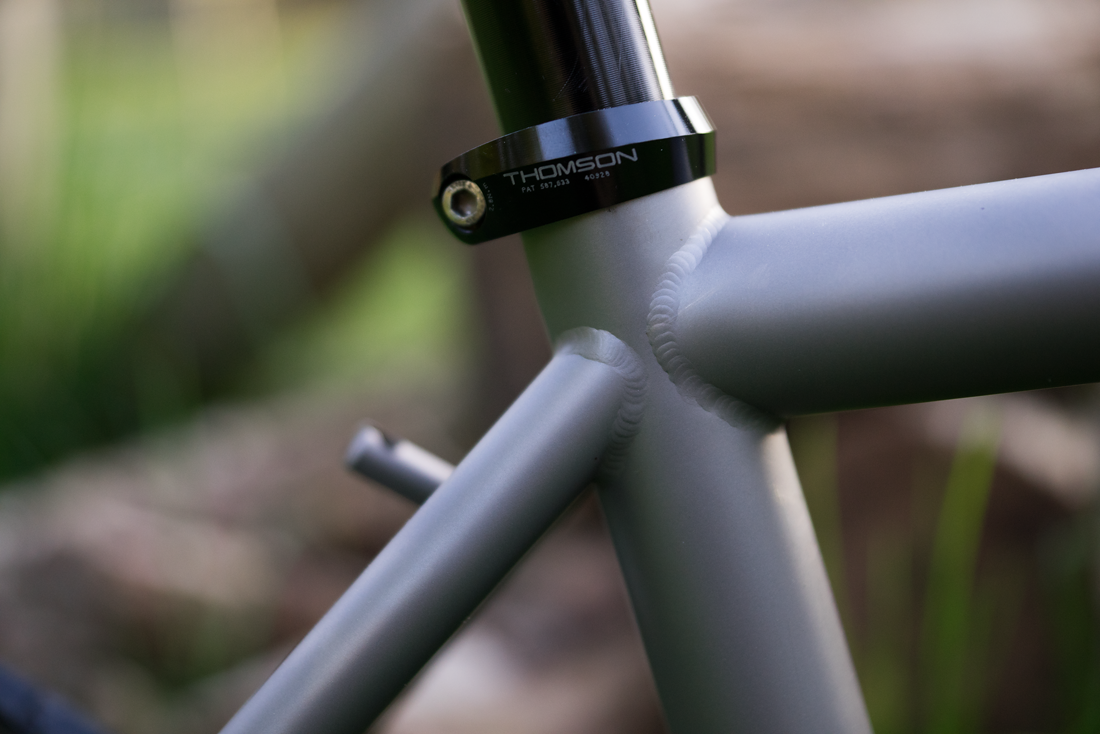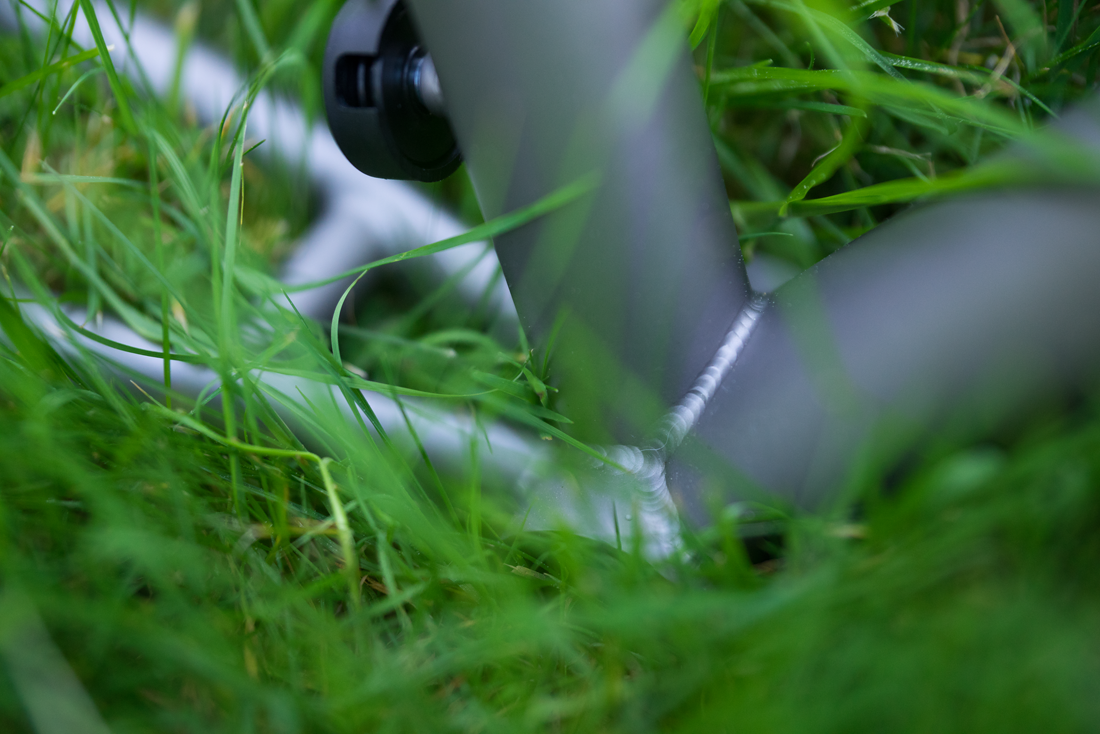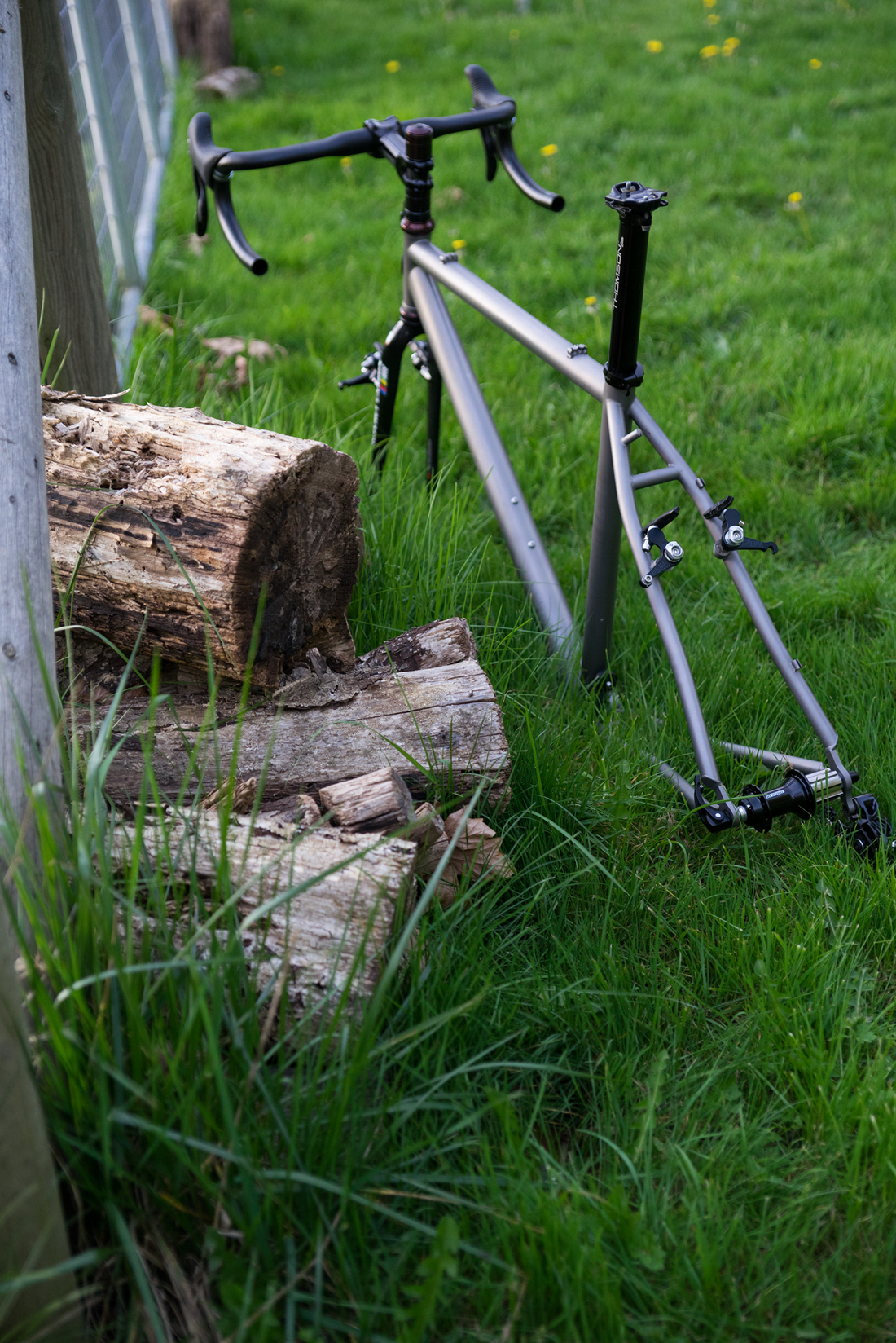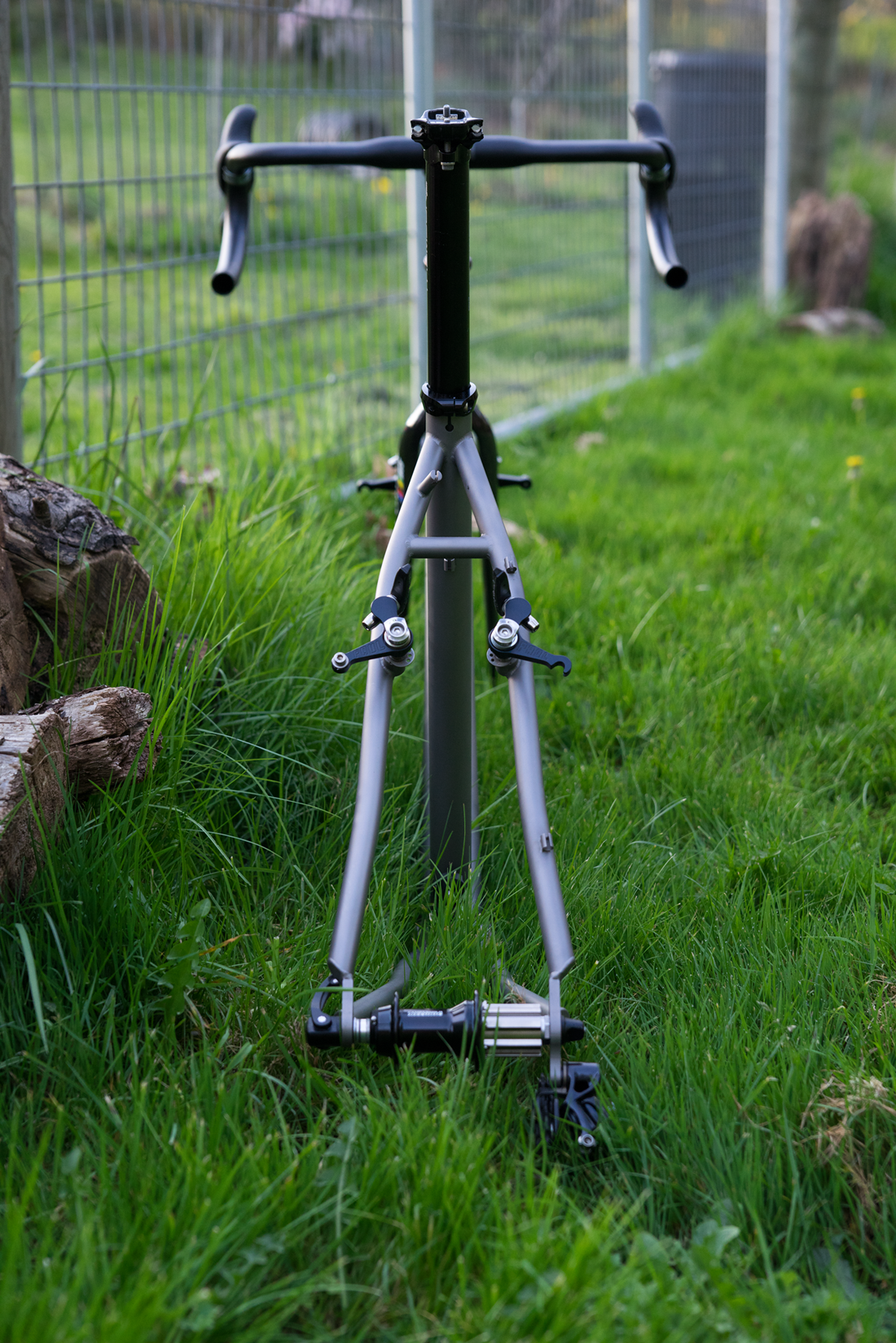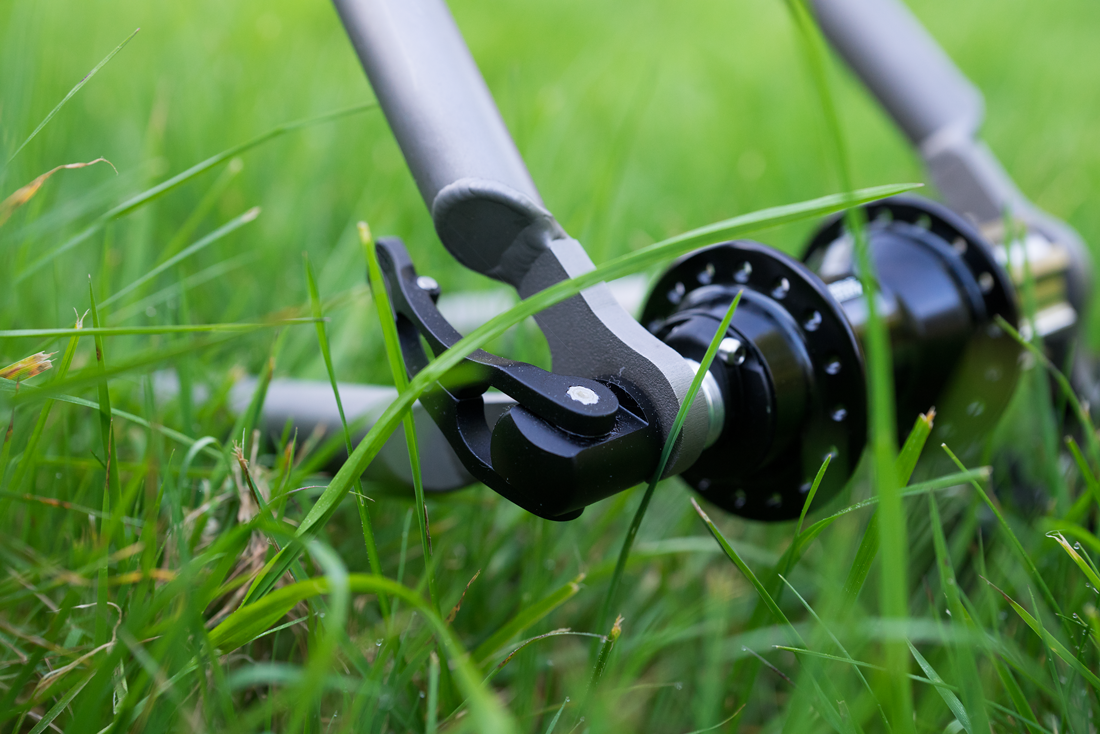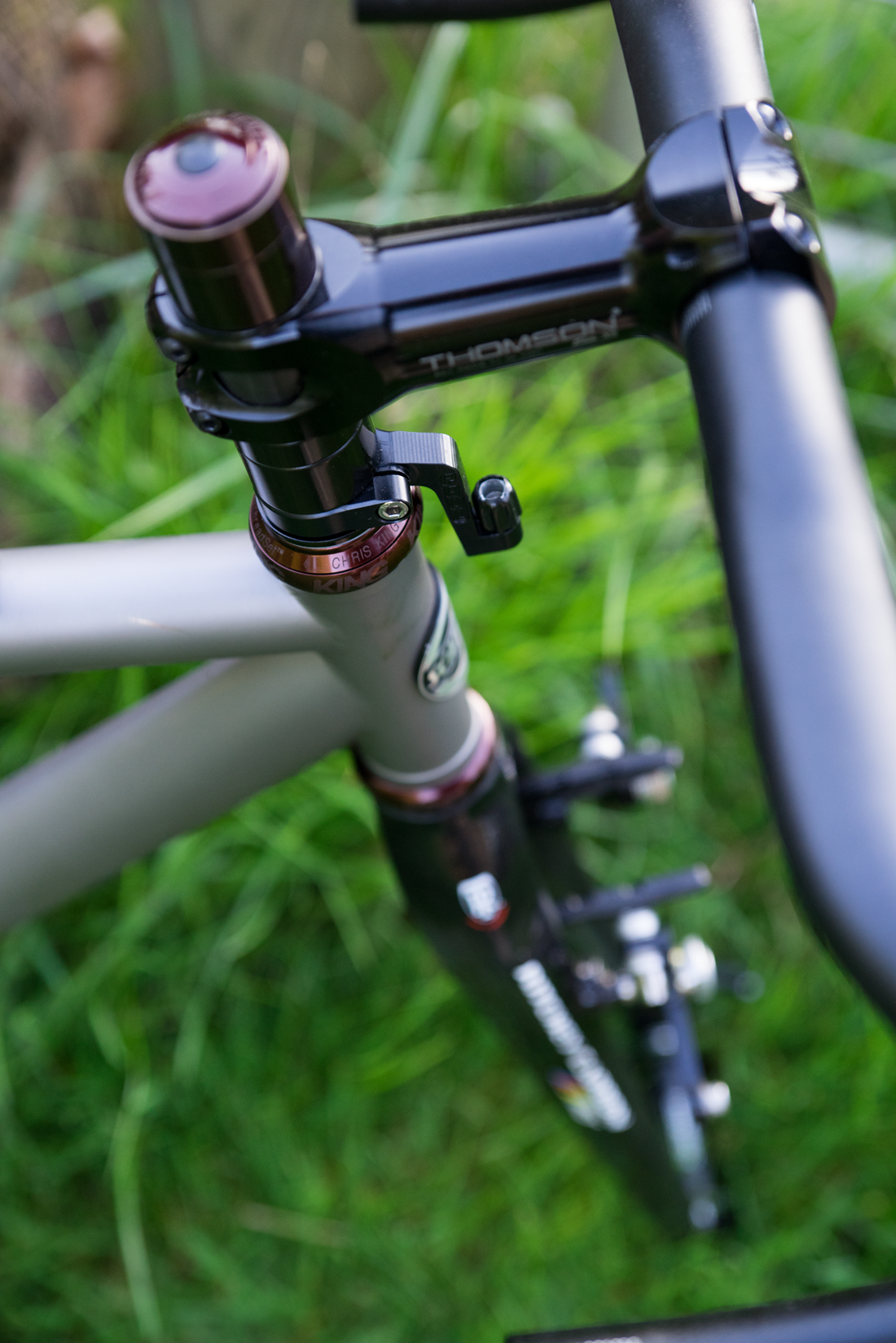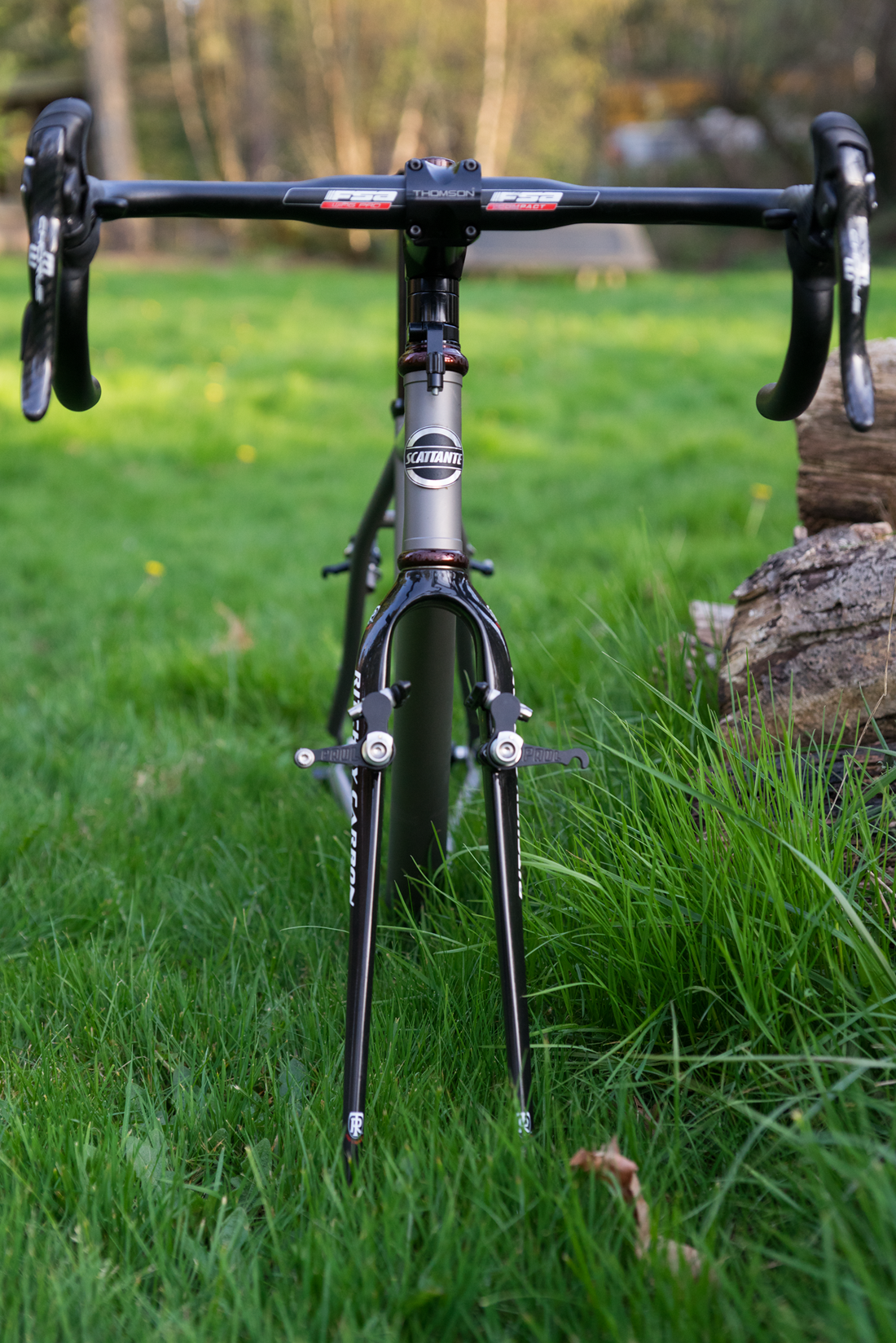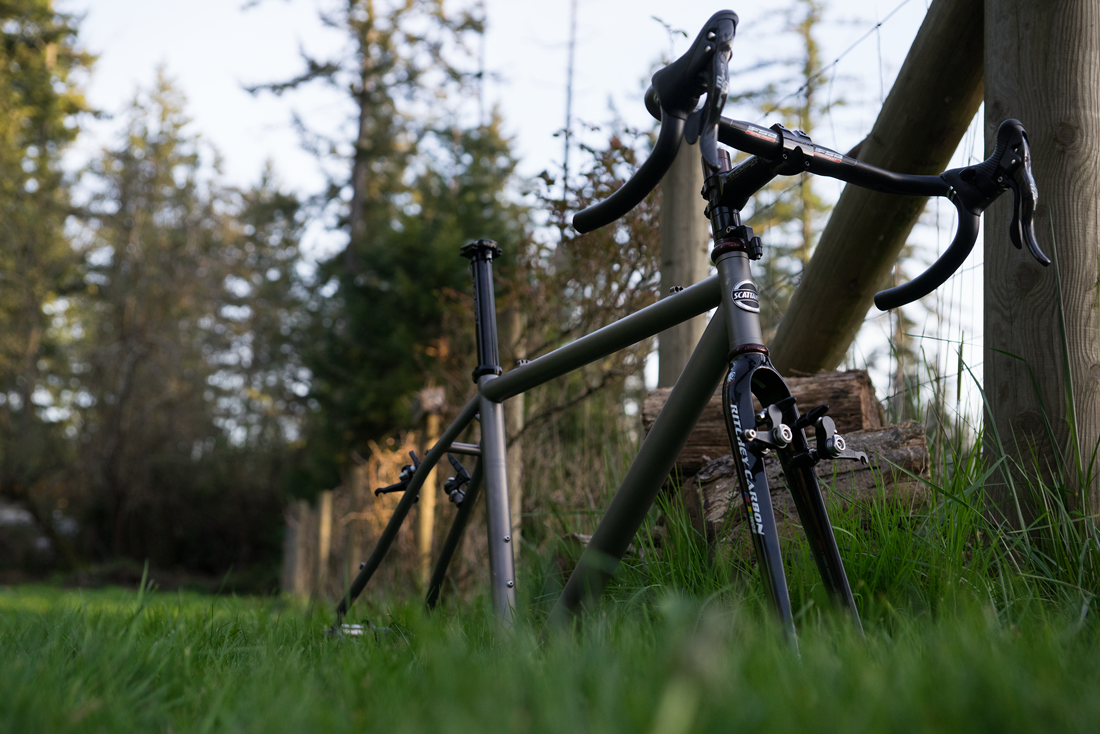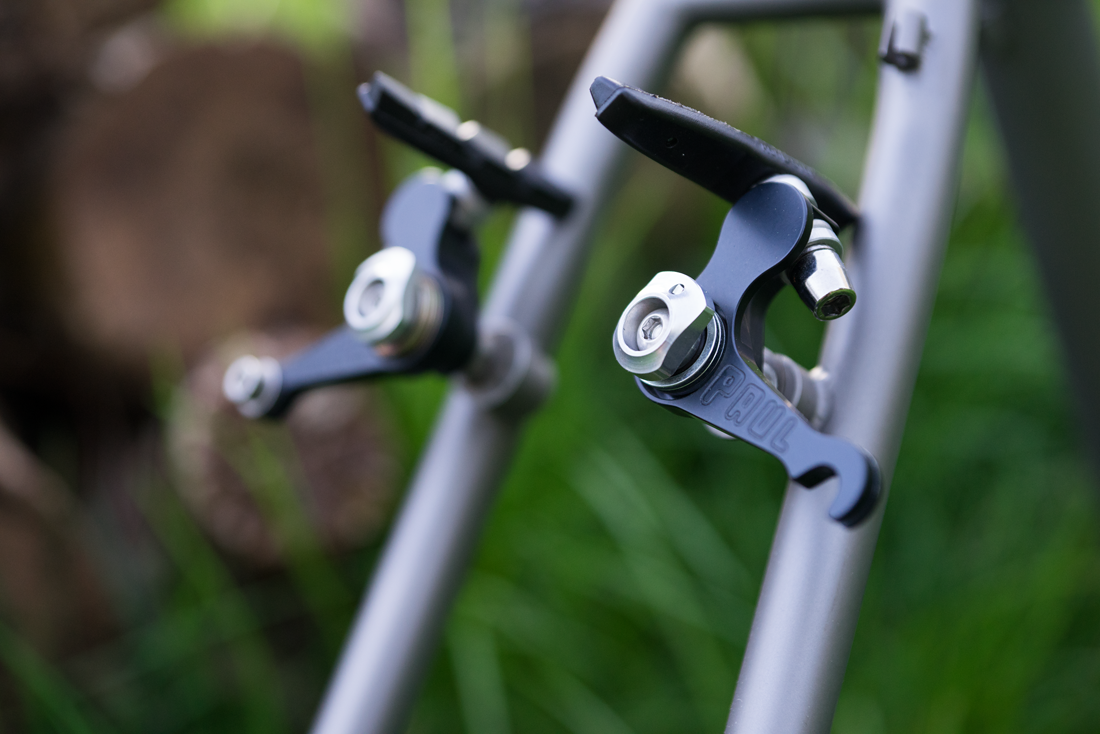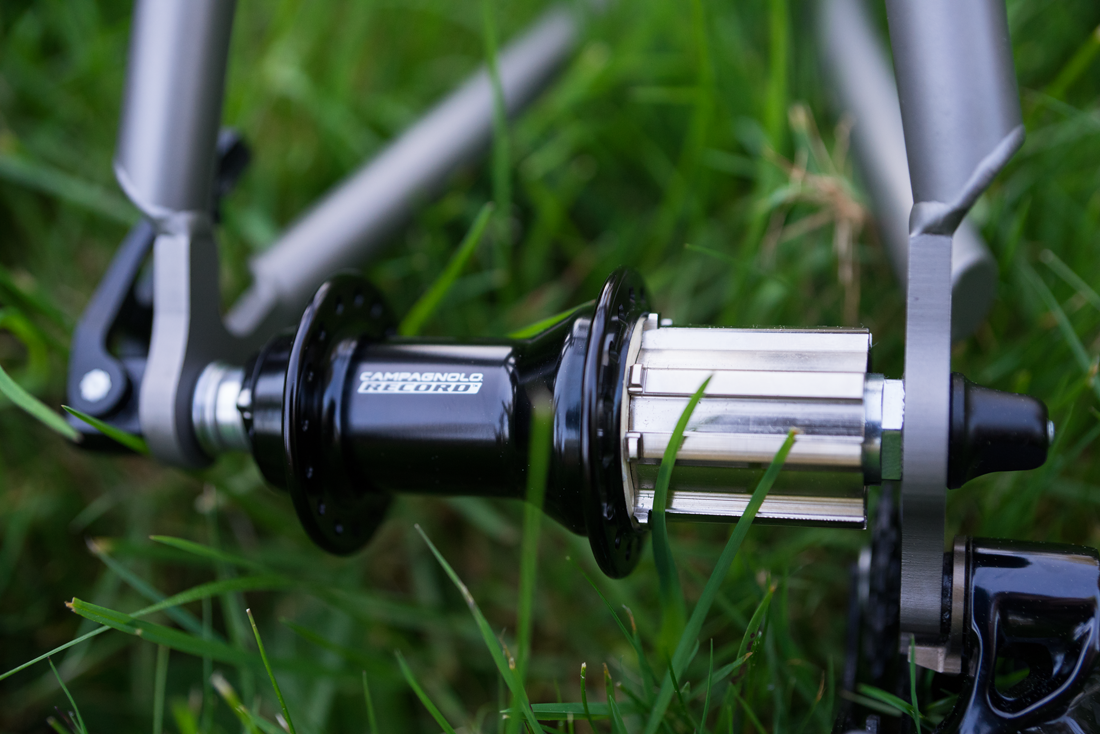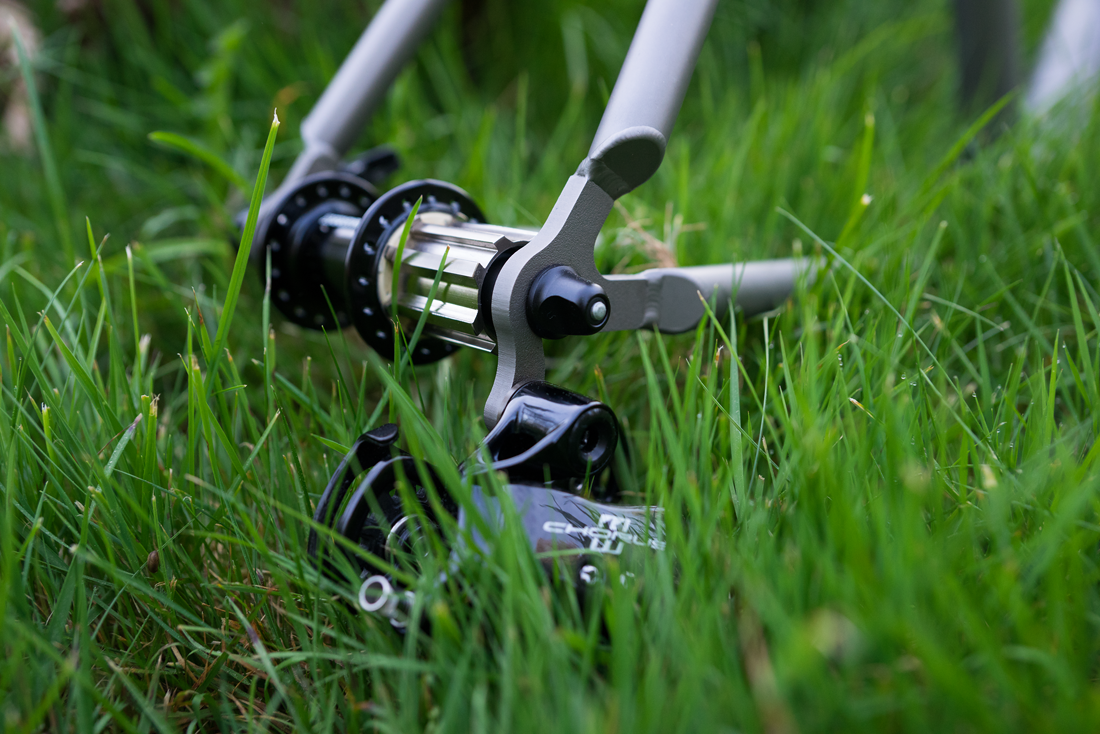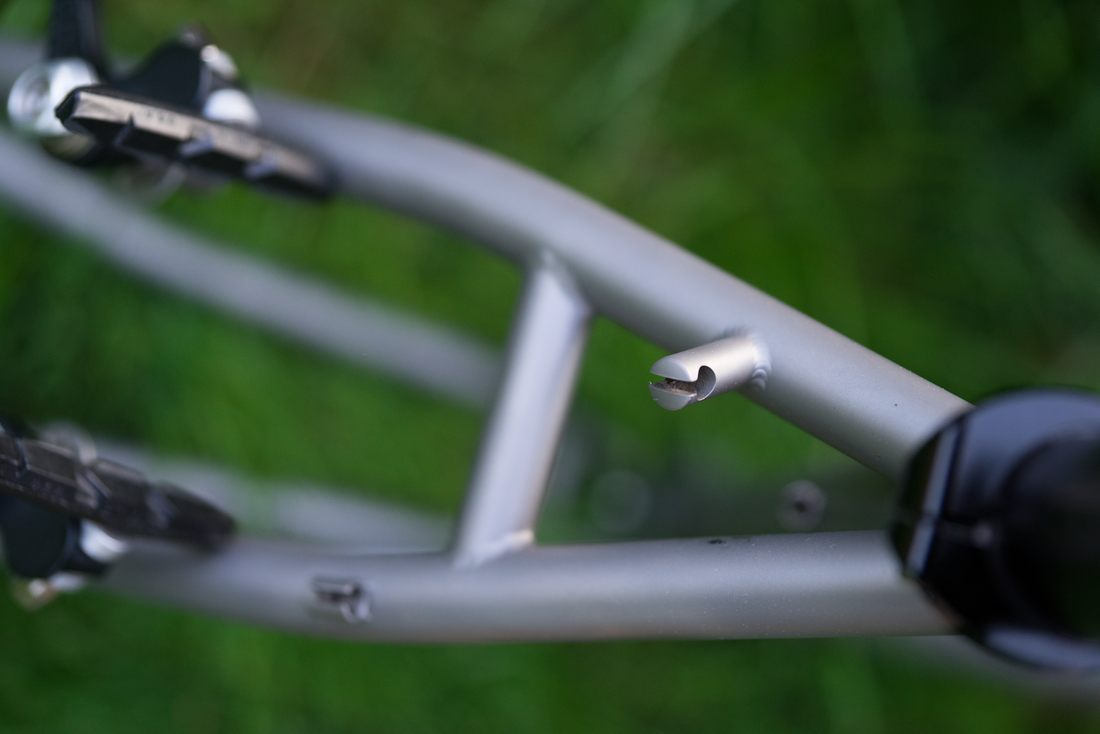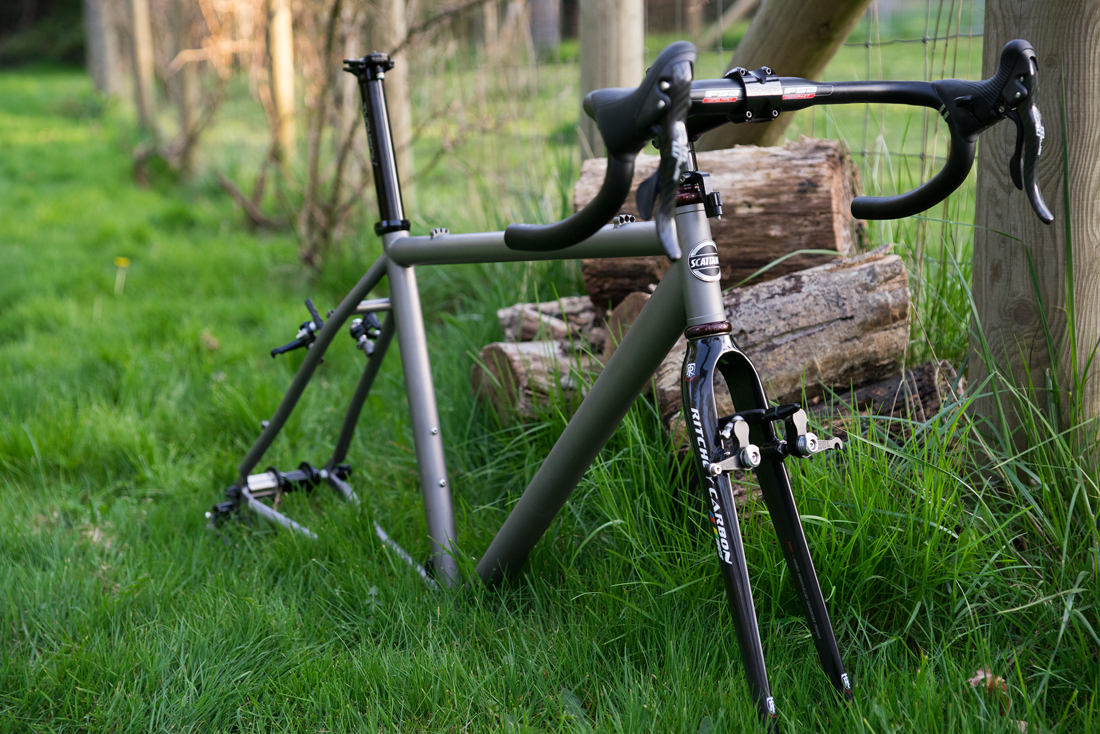 hey there everybody, so here goes, this is my latest bike acquisition, a Scattante Titanium Cross. just drove down to get it in Portland, OR last week to snag it up. these frames were built for a very short period by Lynskey and sold by Performance Bike under their (purchased) name of Scattante. it's supposedly a pretty high end frame, with double butted and shaped tubing, and curvey stays.
as purchased it already had some nice goodies on it, a brown Chris King Nothreadset (not usually my cup of tea, but I'm calling it burgandy and it's growing on me), a Ritchey WCS Carbon fork (with more than enough steerer, thanks tall riders!), a Thomson 31.8 Elite seatpost, a Thomson seat clamp, and some other assorted used parts.
basically all I've done so far is clean it up, spend a few hours removing decals, and throw some parts I had around / traded my brother for; it's also inheriting the Gunnars group (with a couple upgrades that have been bugging me). it now has a full set of Paul Neo-Retro brakes, Paul Funky Monkey front cable hanger, Thomson Stem, Campagnolo Record 32h 2007+ hubs, Fulcrum Racing skewers (off of a Zero wheelset), Chorus rear derailleur (sadly my Super Record won't work up front as it has a 32mm clamp), and the stock bottom pull pulley (for bikes running road derailleurs but with top mounted cables) was replaced with a Thorne Products Cable Pulley.
that's it for now, more info as the parts start to trickle in, wheelset is next, should be a fun one 😉
-peter
P.S. the Gunnar isn't going anywhere either, just getting re-visioned…