short Spooky Darkside XC update…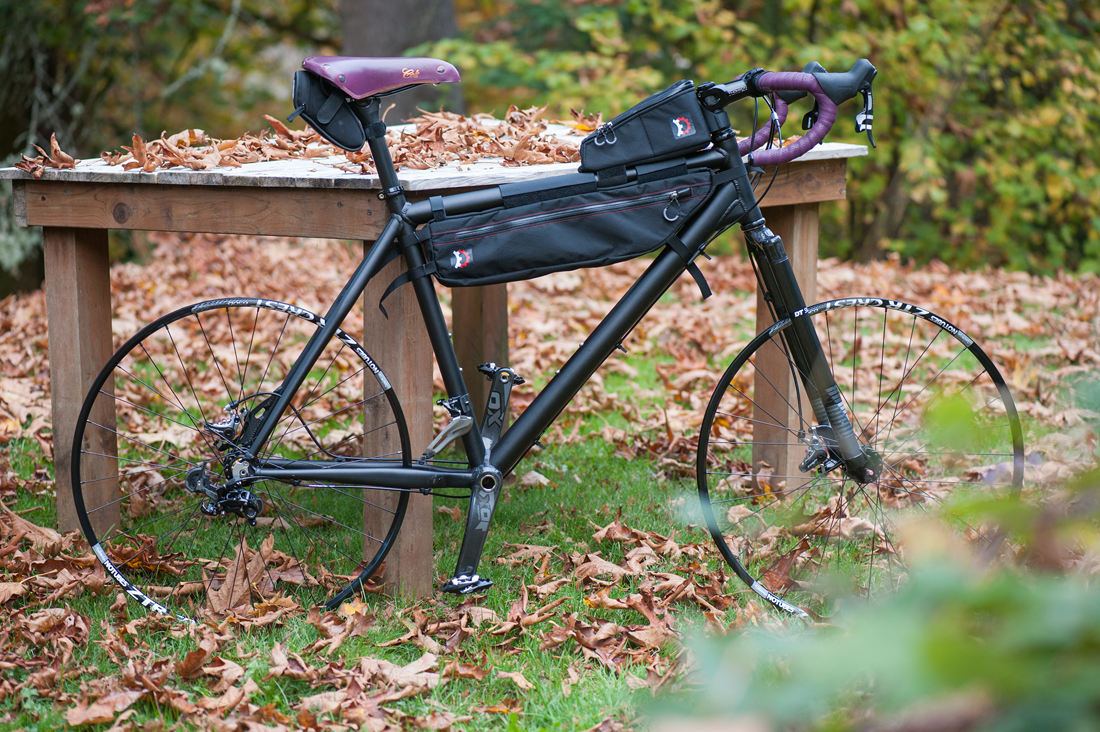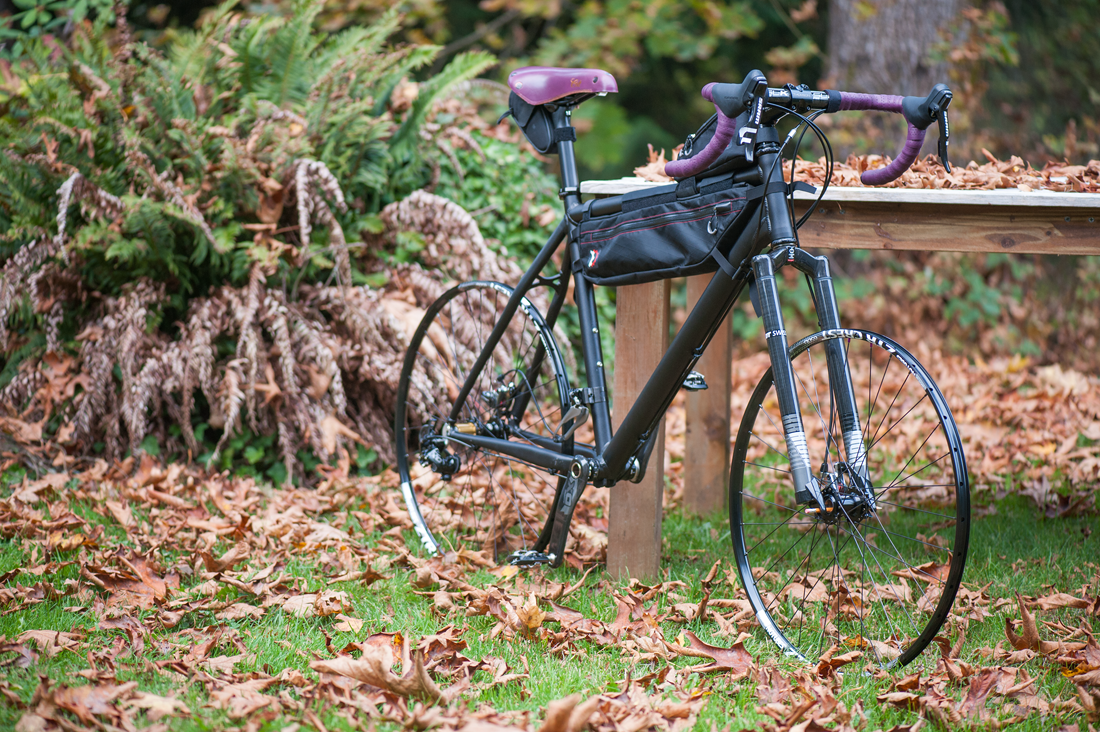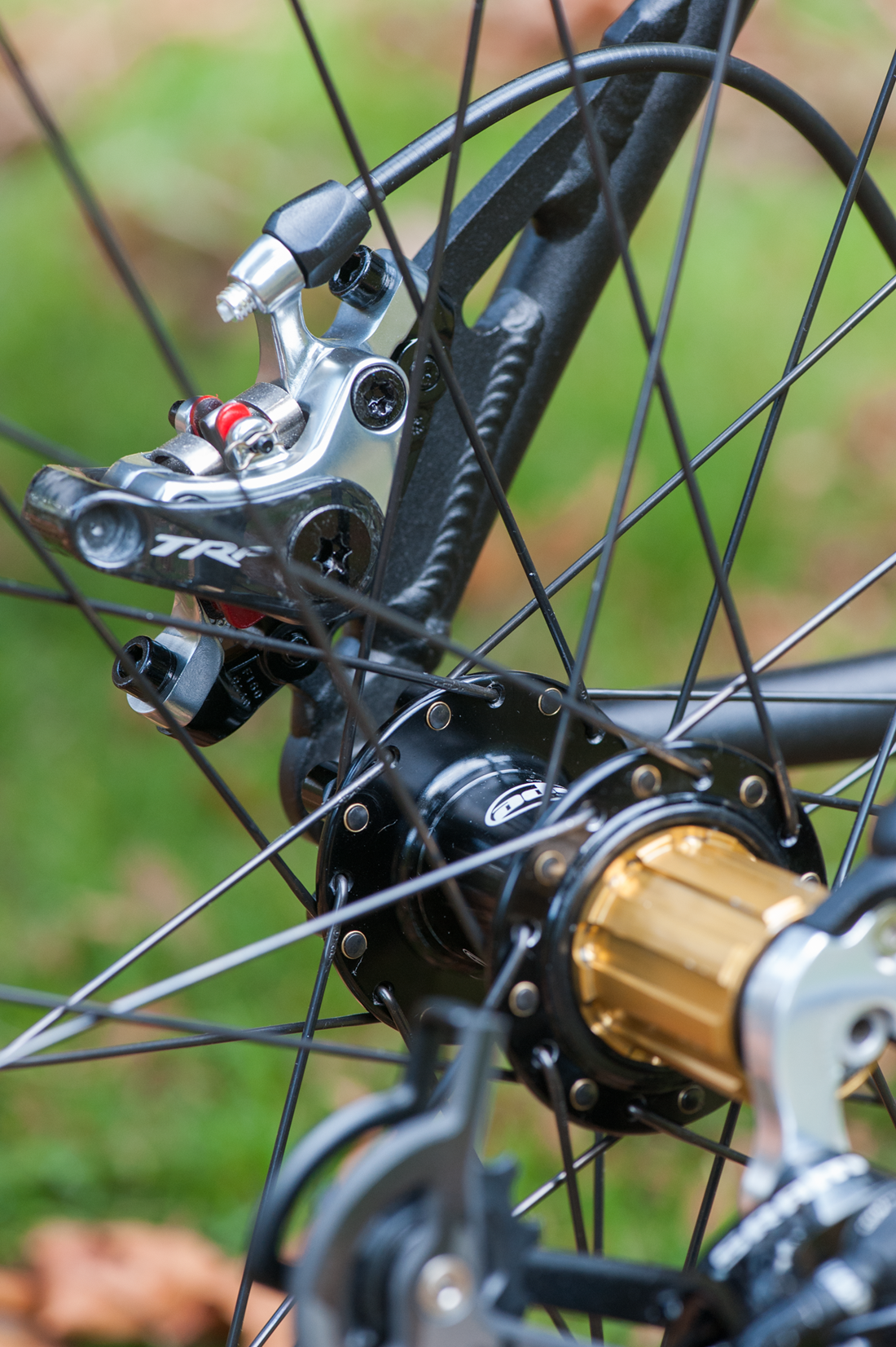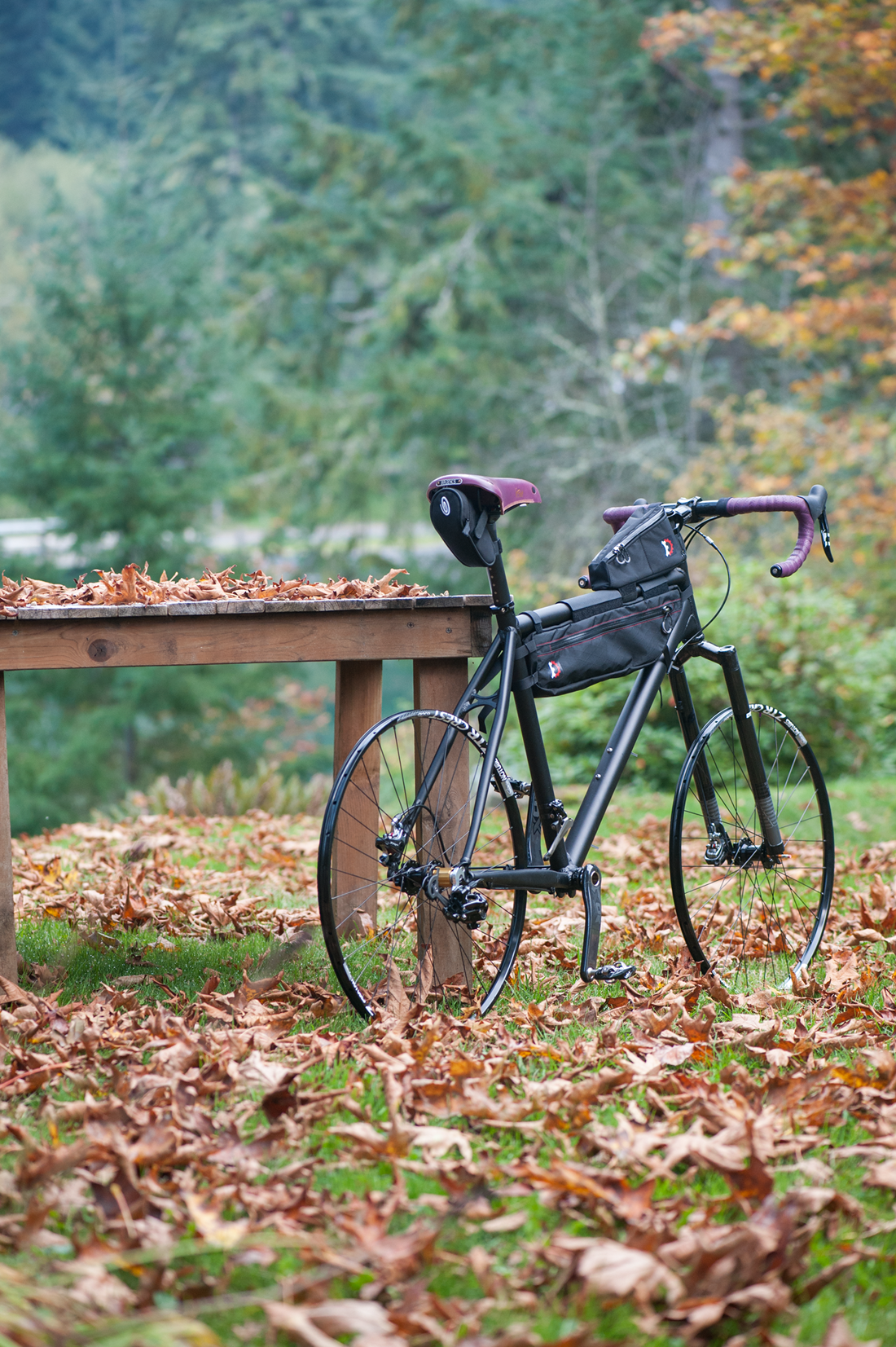 i was looking outside at the light fading and it was just a pretty fall evening i had to scoop up the Spooky and carry it outside for a quick photo opp.
anyhow, spooky is coming along nicely, as you can see the housings are all routed, the bars are taped up and the wheels are almost all trued and tensioned. the rear wheel just needs a bit of a hop removed and the front, well, it needs everything haha, but i have to wait on some QR adapters to throw it in the Park TS2.2 truing stand. the wheelset consists of Hope Pro 2 Evo hubs, Stan's No Tubes Crest 650b rims, black Sapim Race spokes, DT Swiss black brass nipples (with two purple Sapim alloy nipples around the valve hole), VeloFuze nipple washers, and DT Swiss brass spoke head washers. I also replaced the stock red/black/white decals on the Stan's rims with a set of silver/black/white decals from Slik Graphics, which really cleaned up the look up the wheelset.
for brakes i decided on the new TRP Spyre SLC calipers, i couldn't say no to a bit more of that pretty UD carbon 😉 i'm also going to stick with the stock rotors for now, probably until next summer when i'll upgrade to some Hope floaters.
still a ways off, but it's coming along nicely 🙂
-peter