latest distraction: 1969 BMW 2002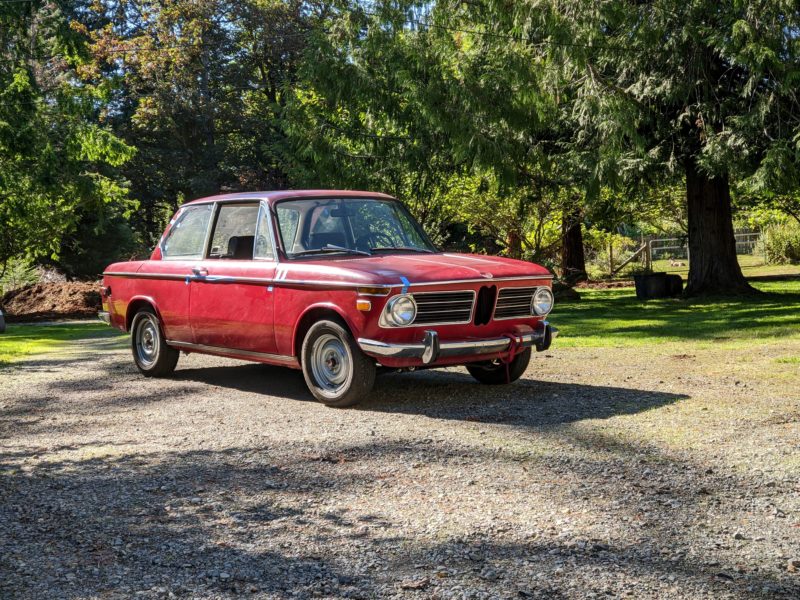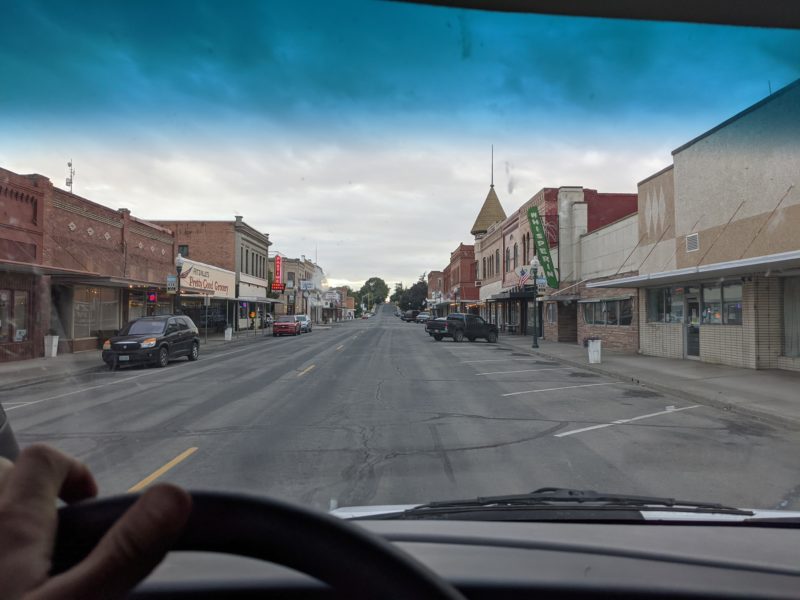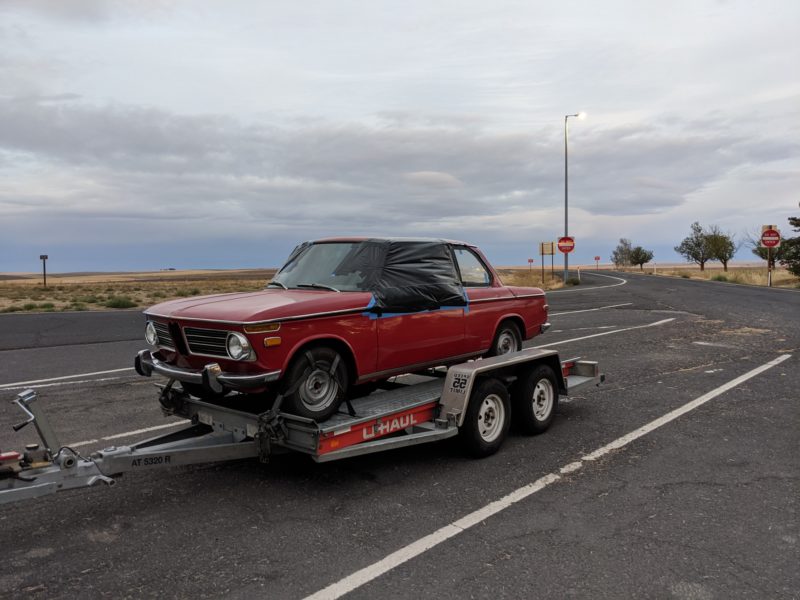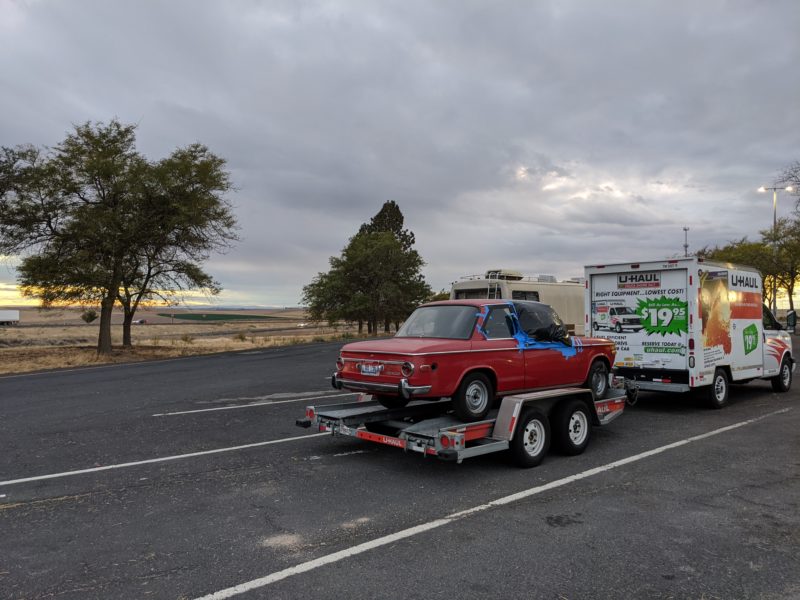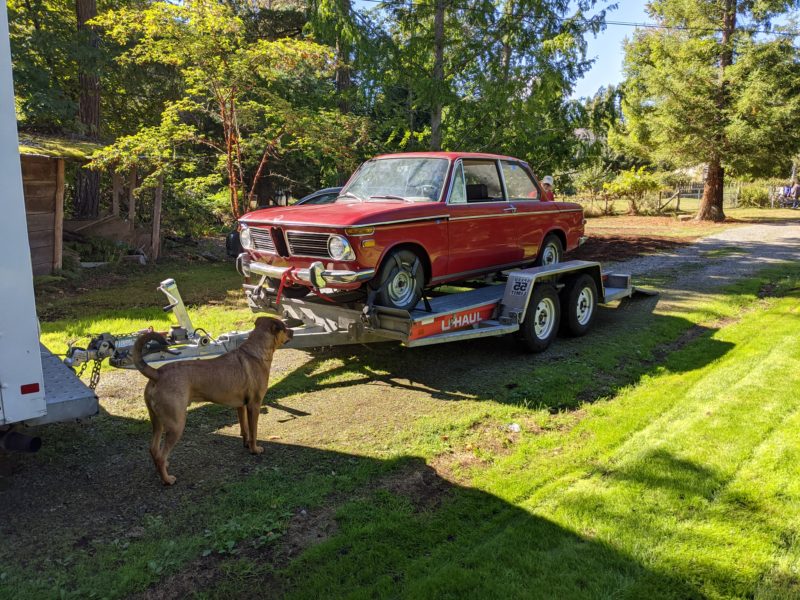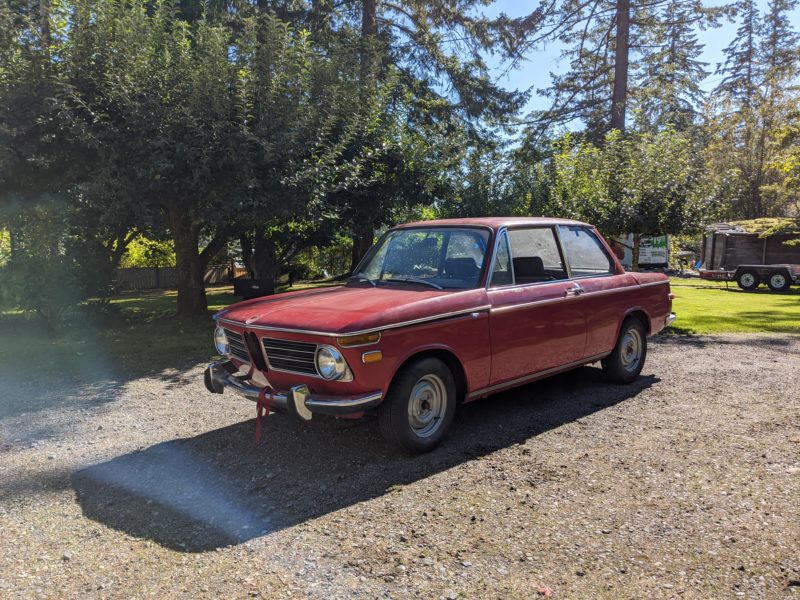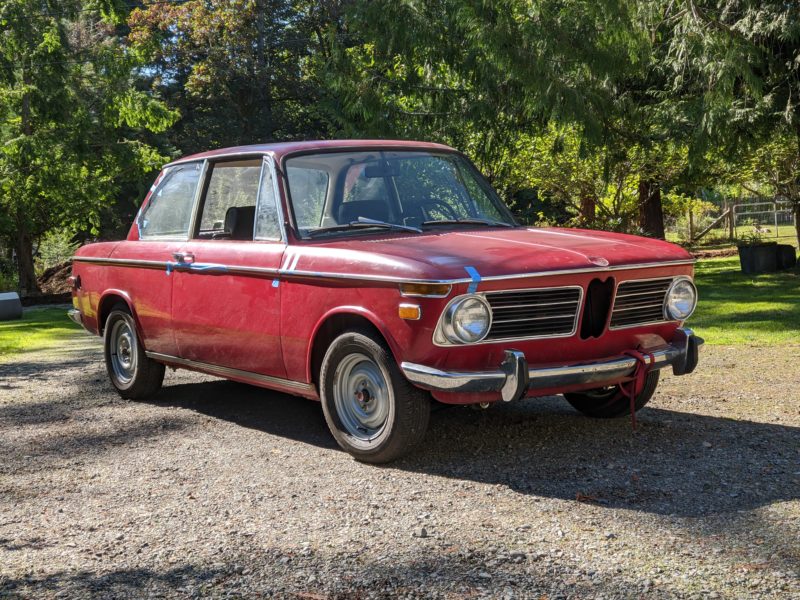 So, yeah… it's been awhile.
The last couple of years have been pretty much solely spent on fixing up the project house that my long term partner and I purchased. This has left very little time and additional funds to spend on fun projects, such as the unfinished Triton and Trek 950 (I sadly have sold the 750 Multitrack).
But the benefit of all the time spent wishing I could wrench on something was that I was able to stash away a little money here and there and find something pretty special. That's where the gorgeous (but in need of help) 1969 BMW 2002 comes in. I've been looking for one on the side for quite a few years, watching them get more & more expensive and unobtainable. Lucky for me, the 2002 community is pretty darn awesome and I was able to find a very solid example. This is one of the most rust free 2002's that I've seen, especially considering what I paid for it!
White it may be in solid shape, it's definitely lacking in other areas, such as suspension, brakes, windows, and that whole running thing (who needs that anyhow?!).
So the next steps are to keep it dry and secure, hence the Car Capsule (this is my first time using one and I found it used locally), and spend the winter/spring saving up and hoarding parts to try and get it on the road again next summer.
I have a whole set of spreadsheets for how I want this project to end up, and it won't be stock 😉